Ben Beard takes a look at the competition BT Sport now offer Sky Sports and how the new channel are providing different coverage for viewers.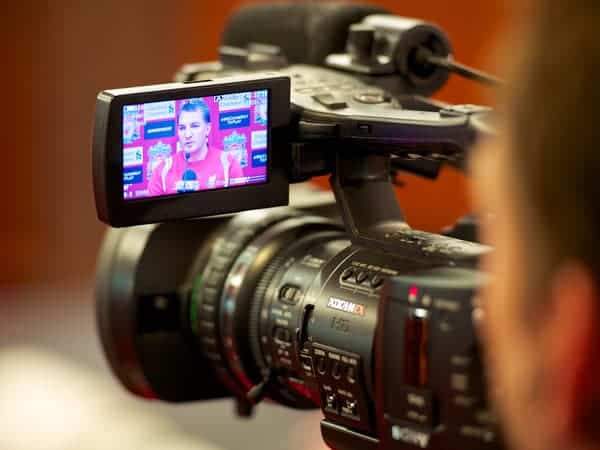 The Transfer window has closed, Jim White has calmed down and turned off his mobile phone. Badly timed International Breaks have passed, the first Premiership manager has been sacked after 5 games. Mark Lawrenson sounds bored already and Alan Shearer has come up with his first bit of inspired punditry of the season. Some things just don't change.
Just 4 days after England's sleep inducing performance away at Ukraine, Alan Shearer on Saturday evening's Match Of The Day displayed his lack of understanding of modern football and football in general. Shearer thought his best use of his short time of analysing the Manchester United v Crystal Palace game was to criticise Palace's method of playing the ball out of defence and keeping hold of possession at Old Trafford.
I can only assume that Shearer watched the England game and watched those brave England Lions go to the football backwaters of Ukraine and heroically earn a draw and keep alive their hopes of being embarrassed at the World Cup next year in Brazil. For me there is no way 'Big Al' can look at that game and see a Blueprint of how a team should play and think that it should be replicated. Shearer should not be criticising a team for wanting to play their way out of defence, he should be applauding their ambition to do so given the location and the occasion.
The start of 2013/14 season saw the latest challenge to BSKYB and their dominance of domestic football in the form of BT Sport. With the challenges over the years of ITV Digital, Setanta and ESPN all falling short in supplying competition to the big kids in the school yard.
From the looks of things so far BT Sport have put a lot of time, thought and most definitely money into their coverage. I don't think you can go like-for-like against Sky, history has proved that. Coming from a slightly different angle could make the difference though.
They have added a third voice into the commentary box, Mark Halsey a former Premiership referee (and Sir Alex Ferguson's best texting buddy). Halsey should provide a different angle, one that the armchair viewer isn't necessarily used to in-game. Realistically though, is he ever going to criticise a decision made by a referee or sit on the fence and back the Referee? Only time will tell.
Also providing something that Sky don't is certainly an advantage. Sunday Night Football on BT gives comprehensive coverage to the Bundesliga, Ligue 1 and Serie A all in one place. Something that the British viewer probably isn't used to.
Some of the teams won't be unfamiliar due to the extensive coverage of the Champions League and Europa League, but the setting of their domestic league will be. Anchored by the brilliant James Richardson with genuine European football experts on hand to provide some informative and educational views. For the recent offering of PSG v Monaco (La Cashico) and AC Milan v Napoli – Raphael Honigstein, David Ginola, James Horncastle and Julien Laurens provided the analysis and with the latter the interpreter for the half time interviews with the players as they are walking off, which I think is a superb idea.
The fact that BT Sport have come along and are providing not just coverage of the Premier League but also the European leagues – and doing it well – is probably down to their being a noticeable sea change in what the Footballing customer wants.
The introduction of podcasts such as The Football Ramble, Football Weekly and The Anfield Wrap have all added to the supporters experience. No longer is 60 seconds on a Saturday evening at five minutes to midnight an acceptable amount of coverage. The majority of fans don't need telling or describing what has happened, they want to know why it has happened. Any football fan can describe the action, it takes an expert to identify why it has happened and then describe it in a succinct way.
My final thoughts on this should be on the most unlikely partnership in football, that nobody saw coming except a Sky executive who has well and truly earned his keep – Gary Neville and Jamie Carragher.
They offer the final word on the weekends action. Last season Neville made his debut in the world of punditry to a few groans, mainly from fans that spent the decade or so hating the man for various (good) reasons. Within a few weeks though he had won many a supporter over with has no-nonsense and unbiased punditry. It was very much a breath of fresh air given what 95% of football coverage had become. The 2013/14 season would start with another twist to the Gary Neville show by adding one of his biggest rivals on the pitch. Manchester United's Neville, would be teamed up with the recently retired Jamie Carragher from Liverpool – what could go wrong.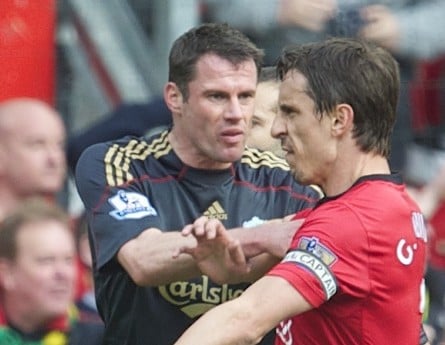 As expected there has been some banter flying around "Nobody grows up and wants to be Gary Neville" is a particular favourite of mine from Carragher. An excellent piece of observation in relation to full backs being failed wingers and centre backs.
Along with the jibes, though, there has been some exceptional punditry. Neville and Carragher combining to offer their views on Chelsea's David Luiz as a defender and how he should play. Neville summed it up incredibly well by saying there's a "cultural difference" between how English defenders play and how the likes of David Luiz and other continental ball playing defenders play. Whilst Carragher admitting he would never be able to play with Luiz due to his unpredictable nature.
Sky and BT Sport have shown that it is possible to give greater insight for the viewing public. Now we just need the BBC and ITV to catch up and give the audience some credit rather than broadcasting to the lowest denominator. If they want to carry on down the road that they are on then Lawrenson and Shearer are perfect for the job.