We spoke to Gary from Sunderland fan site, 'We Are Wearside' about this Sunday's Premier League clash at the Stadium of Light between the Black Cats and Liverpool.

Were you surprised at how early Paolo Di Canio was shown the door and do you think it was the right decision?
Initially I was very suprised, there are very few justifications for sacking a manager five games into a season. To be honest, I thought we played better football under PDC than we ever did under Martin O'Neill, we've been incredible unlucky so far this season. Di Canio is a bit of a shame really, he seems like a great manager inside the completely wrong mind. He will never make in management because you can't treat players the way he did up here. No ketchup, no ice, banned from speaking to staff other than coaching staff, ridiculed in public, dressing room and training – it was incredible reading through the stories and the player revolt. In the end it had to happen things were not sustainable under PDC and we need to make sure the same mistake isn't made again.
What have your initial impressions of on-loan Liverpool striker Fabio Borini been?
It would be pretty harsh to judge him so far, he has two 10 minute sub appearances and one start against West Brom. He was completely anonymous against the Baggies to the point I forgot he was playing until he was subbed! The whole team was very poor though. Again, I'm reserving judgement for when we see some more of him. Runs a lot, about all I can say so far!
Do you think he'll get much game time now his fellow country-man has been sacked?
I am not expecting to see a great deal of Borini to be honest. With Emanuele Giaccherini in the side I'd expect Kevin Ball and whoever gets the job permanently (hopefully Ball) will play 4-5-1. I can't see him getting in the side above Steven Fletcher and Jozy Altidore so barring injuries to them or Giaccherini he'll be playing on the wing or left on the bench.
What is your impression of Liverpool thesedays – top four contenders, or top four pretenders?
I really like the way Liverpool are developing under Brendan Rodgers. There seems a genuine long term plan which hasn't been there for a while. He is a bellend, let's be honest, but he seems to be building a team that suits his footballing ethos. Defensively you seem alot more mature than last season. Stick Luis Suarez back in and that's a team that can challenge for the top four. I think it would be naive of any of the current top four and Spurs to consider Liverpool anything but contenders for a Champions League spot. I know you're readers would like this, and I am certainly not saying it for brownie points – but there are three teams in this title race for me and United are not one of them! Neither are Liverpool mind, but you will be within 10 points of 4th if you don't finish there, I'm pretty confident of that.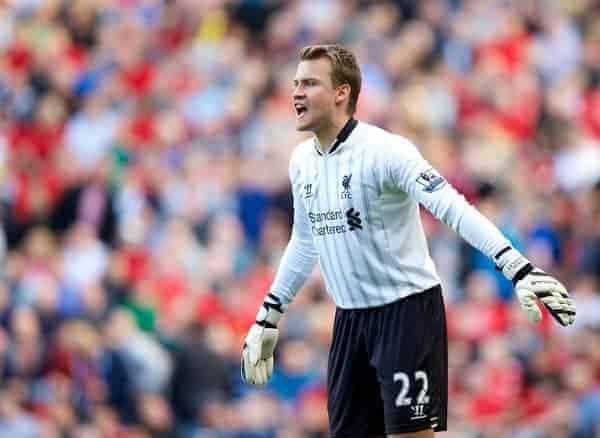 I can't answer this question without talking about Simon Mignolet though. This guy is on another planet, best keeper in the Premier League and he will only get better. We absolutely adore the bloke up here, he'll get a standing ovation no doubt. Beam with pride everytime he does something mint for you lot, he did it every week for us. Kept us up!
Who should Liverpool be wary of on Sunday?
Altidore is a time bomb waiting to explode, like a good one I mean, he could easily have had five goals already this season but has had to settle for just one against MK Dons. He looks almost impossible for defenders to handle. Its the combination of him and Giaccherini that should cause you some problems, assuming the Italian resumes playing off the striker like he did in midweek. Great touch, intelligent running – we're not use to Italian internationals up here!
Finally, a prediction for the game?
I can't wait for this one think it'll be a good game. Typically we save our performances for the bigger clubs so I am hoping we sneak it 2-1.