Brendan Rodgers addressed a room full of journalists and reporters at Melwood on Thursday afternoon, speaking ahead of this Saturday's Premier League clash at Newcastle Utd.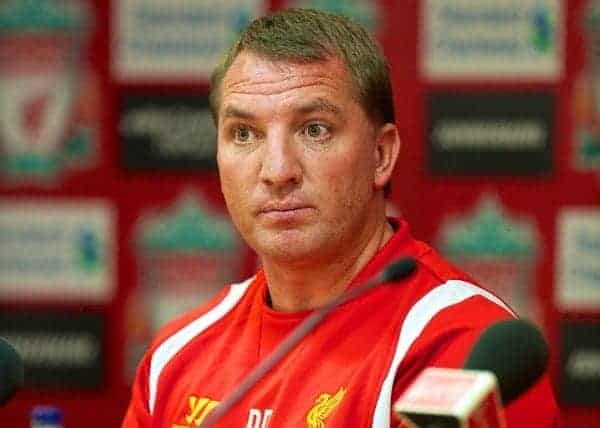 Liverpool can go top of the Premier League with victory over 11th placed Newcastle at St James' Park, which is a 12.45pm kick-off.
On Harry Redknapp claiming he would be his right-hand-man had Redknapp been given the England job
"Harry Redknapp did ask me to be his right-hand man for England job, but there was no decision either way.

"I would have considered helping Harry. I've got a lot of respect for him. He's a wonderful man. But it's irrelevant now."
On having players return from injury this weekend
"We will arrive with our strongest squad of the season at Newcastle. Johnson, Allen, Cissokho are all back, though lacking games.

"Philippe Coutinho is still working on his rehabilitation from injury with the physiologist.
On Luis Suarez facing more international games for Uruguay in November
"Luis Suarez being involved in further international games doesn't phase me. He will come back a professional and work hard."
On winning in style, as well as the three points
"I don't just worry about getting three points, I worry about us playing well. In terms of results so far, we've been brilliant.

"We can win games 3-1 and I can still come away dissatisfied because of the performance.

"The work rate of the players and their honesty is humbling. They're a great group and are working really well for each other."
On 16-year-old winger Harry Wilson winning his first cap for Wales
"Harry Wilson is not near the Premier League. He's an extremely talented young player, but I was surprised by his Wales call-up.

"He's got a great opportunity to continue to develop at Liverpool, but let's stay calm and let him develop at his own pace."
On the attacking, high scoring nature of Newcastle vs Liverpool
"The nature of Newcastle and Liverpool is very attacking minded. Both sets of supporters demand an offensive attitude.

"Our performance there last season was energetic and clinical. We're full of confidence and real belief, but it'll still be tough."
On Lucas Leiva coming back from suspension this weekend
"Lucas will come back from suspension back into the squad. He's done well to earn a call-up to Brazil. Henderson also, first class."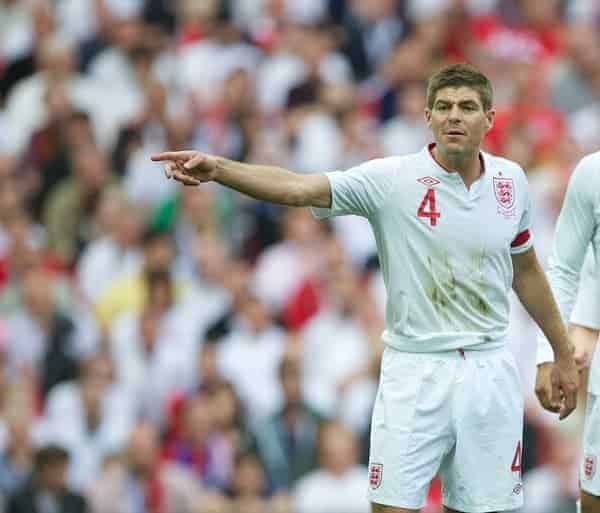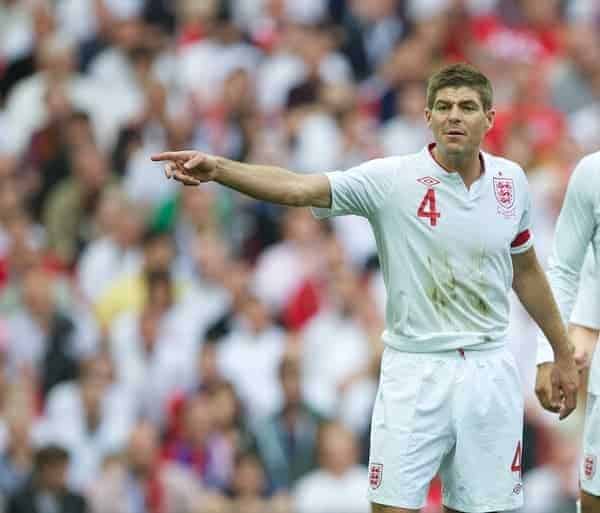 On Steven Gerrard captaining England to World Cup qualification this week
"People talk about Steven Gerrard as a great captain and great leader. It's easy to forget he's also still a world class player."

"He's probably the best player I've ever worked with. He can keep up with very high tempos of games. He's world class."
On Ngoo and Teixeria returning from loan spells early
"Ngoo and Teixeira have returned from loan spells because we didn't feel they were benefiting from their time at those clubs.

"If they've gone somewhere and aren't going to play, we may as well have them back here and get them ready for another loan spell.

"Not all youngsters are good enough, that's the reality of it. They can't expect to walk straight into the first team. They have to earn the right to play."