Three years since their purchase of the club, John Ritchie discusses Fenway Sports Group's ownership of Liverpool FC.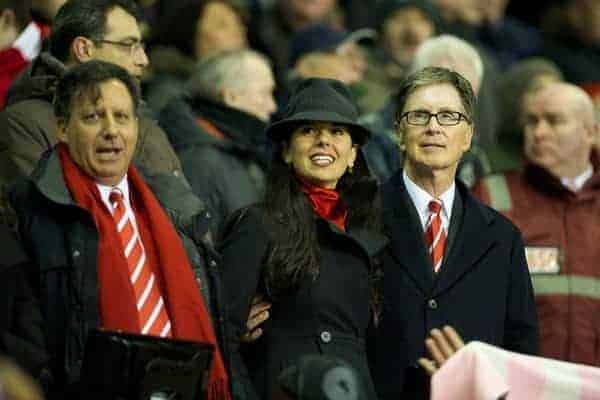 It's been one of those mornings; someone posts some positive comments on twitter about our American owners and all of a sudden it causes a meltdown of bickering and pessimism. So I've got a free half hour and I thought I'd add in my views to the mix…
On the whole, I'm happy with FSG; if you look at the state the club was in when they arrived, it's easy to forget what a bad situation we were in; our position in the League, our key personnel on the pitch demotivated and in certain areas of the pitch we lacked any genuine quality.
Some of our quality had been shipped out under the Hicks and Gillett; Alonso, Mascherano and Arbeloa had all gone. Liverpool were no longer in the Champions League and thus when the big Spanish sides came calling they headed for Barcelona or Real Madrid.
We were also in a perilous situation financially, with our debt at the time costing more to service each day than the average house price in the UK. Funnily enough, Manchester United have comparable debts to that of Liverpool circa 2010, the difference is they also have the biggest turnover of any football club in England and are coming off the back of an incredible period of success in the game. Liverpool never had anywhere near record turnover, and we had also waited twenty years since our last English title despite success in other competitions.
Then there was the issue of the stadium, those who remember walking through Stanley Park will remember the boards that went up around the site that was earmarked for the stadium. The money wasn't there in the first place, the boards came down and a gap where our stadium should have been was left empty without any proof that a single shovel had left the van, never mind digging up the ground.
"If you can't see a different Liverpool now, to that one of a few years ago, then maybe you need to look a little harder"
Today we're in, what I like to think is, a period of healing for the club; both on the pitch and off it we're looking at a very different Liverpool than what was left behind from Hicks and Gillett. Financially we're better, on the pitch we're making the right signs and off it there seems to be a management structure which is starting to look like it's got some idea as to how to run a football club.
It's not perfect, and I myself want to see more done; I still feel we lack a sporting director and I'm far from happy that we've no permanent representative from FSG who's based in Merseyside full time. The latter point is something which I and many others see as a gaping hole in our current structure, and it's clear that when your owner has to step in during the summer and sort out Luis Suarez, that there's clearly a role FSG can play in the day to day running of the club.
As for our managing director I'll leave others who are better qualified to give an opinion, but some fans feel he's the last piece of the old regime who's still managing to survive the transition of owners. Ian Ayre was, reportedly, a key person involved in sacking Rafa and appointing Roy Hodgson.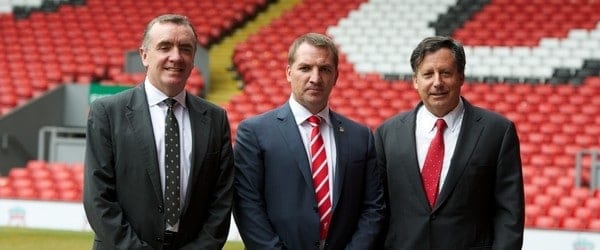 My own thoughts on Ayre would be, that during the summer, when the Suarez saga was at fever pitch, why did the owners not trust our managing director to sort it out himself? That to me speaks volumes as to the lack of any real authority Ayre has within Liverpool FC. I'm not blaming the man himself, regardless of what I think of him which in any case is irrelevant, however to run a club like Liverpool, those in authority need to be empowered to make the judgement calls, why he's not is more a question for FSG.
However this summer we did something we've not done in years at Liverpool, we've held onto our best player and we've not been bullied and failed to cave in at the first opportunity; that had become a habit at Liverpool just a few years ago, finally we acted like big clubs do, we're acting like Liverpool used to!
On the pitch the squad now looks like one that's finally broken free from the shackles of the past; Coutinho, Sakho, Sturridge, Mingolet and Joe Allen have all been praised as the future of Liverpool, and if their quality, considering the return to form for some of the old guard coupled with the speed at which our academy is producing players at, then it makes me feel comfortable that we're on the right track. Yes mistakes have been made, but at least the wrongs of the past are slowly being put right.
In Rodgers we have a manager with a plan who has brought with him a style of play and (dare I say) a philosophy which seems to be more in tune with the modern game. There's a safety net of the transfer committee, which takes the role of recruiting talent down to a collective rather than anyone man's wish to recruit someone they know and are comfortable with. Players are acquired not on a whim, but after months of scouting, analysis and consideration; I don't know about you, but that's something to me which at least inspires confidence that we're doing things the right way.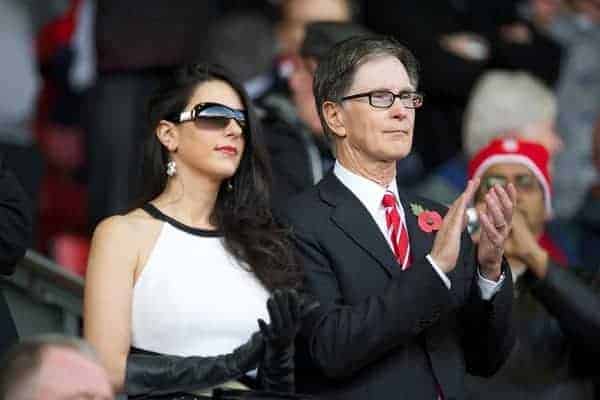 Success doesn't come overnight, and whilst we've all waited over twenty three years for success in the league, it's hard not to become inpatient, or adopt the view that this is but a temporary upward trend soon to be followed by the inevitable spiral. Yet I'm optimistic; this is the first time in years it seems like the club has a plan which is being followed; there's also the evidence to suggest FSG see plan A doesn't work, then they'll go to plan B which is a tell-tale sign that your leaders know how to lead in the first place.
Yes we're still waiting on the stadium and we're still not back in the Champions League; but after a period where the club went through near heart failure, it's understandable that in order to return to full health, there's a period of healing and change that needed to happen in order to progress back to the dizzy heights we once occupied so proudly.
If you can't see a different Liverpool now, to that one of a few years ago, then maybe you need to look a little harder; the improvements are there for all to see. The trick is always demanding what's reasonable for our owners, and holding them to account when they don't deliver on their plans. I'm confident about FSG, even if I have a few grumbles on the way; so long as they are striving to be better, then I'll back them until I see evidence not to.
It's too early to know if we're walking towards a Golden Sky, but at least we know we're not walking back in the opposite direction.