Ian Rush says he is very much enjoying his role as ambassador Liverpool and thinks the presence of former stars can only be a good thing.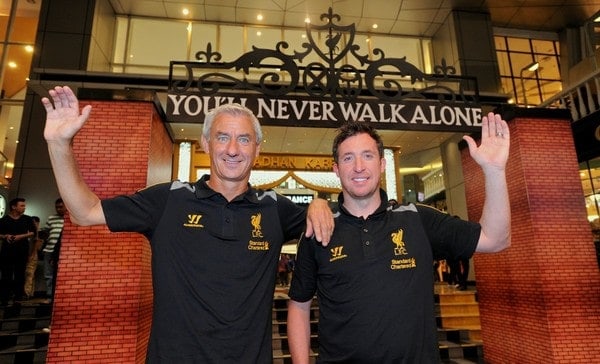 Rush is amongst a number of ex-players officially connected with the club now, with Kenny Dalglish having re-joined as a non-executive Director earlier this month.
That followed the appointment of Robbie Fowler, Steve McManaman and Rob Jones as mentors at the club's youth academy.
Rush enjoyed meeting fans on the club's pre-season tour of the Far East and Australia this summer. The 51-year-old was involved in promotional activities including interviews and signing Liverpool Football Club shirts for kids.
"We all love the club and we're like supporters now," he told the club's official website. "We have played for the club and we're desperate to see them be successful.
"If we can give experience to players, it's great. One good thing about it is the manager, Brendan, invites us if we want to come to training.
"He wants to see ex-players and icons, which reminds the present day players of what these people won and they have got to try to achieve that with this team.
"It brings excitement to the club. We want to see ex-players come in and give their experience back to these present day players."