It's almost November and the tabloids are getting bored of life without the transfer window.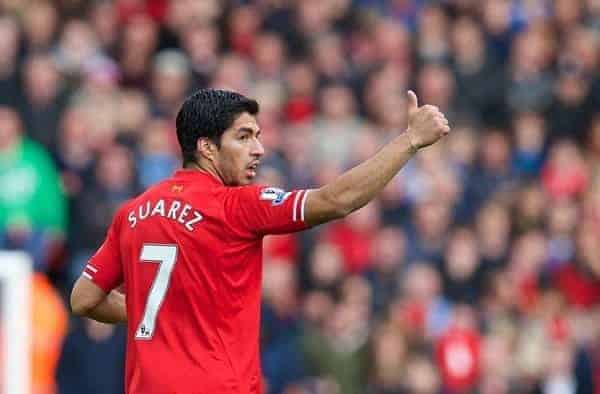 A report in the Daily Star claims Real Madrid are "ready to offer £20m plus Karim Benzema for Luis Suarez".
It then goes on to regurgitate all the same old lines about Suarez being unhappy, still wanting out, Liverpool preferring to sell abroad… all the stuff we heard in the summer – when Suarez was told firmly by owner John Henry he was not going to be sold under any circumstances.
Why anybody would think Henry and Liverpool would have had a change of heart in the past two months, during which Suarez has returned to the team and scored six goals in four games, is, to say the least, baffling.
The most incredible line from the "report" though is this:
Madrid value Benzema at £20m, making the overall package worth around £40m.
Yes, that would mean Real Madrid value Suarez at £40m. Try not to laugh. That's the amount Liverpool turned down from Arsenal in the summer (well, minus the infamous pound).
A word of advice for all Liverpool supporters over the next few weeks in the build up to, and during, the January transfer window – do not believe any of these "reports".
It would be preposterous for Liverpool to entertain a bid for Suarez and they won't. Suarez could make the difference for the club finishing in the top four and therefore qualifying for the Champions League again, and you cannot put a price on that.
@thisisanfield @AdrianJKajumba A reporter at a "newspaper" whose headline was Princess Di giving weight advice to Kate from the grave. Nice.

— Brian Fantana (@pwilliams_8) October 30, 2013
[table id=20 /]