Steven Harris laughs off publicity-hungry Alex Ferguson's criticisms of Liverpool, Jordan Henderson and Steven Gerrard in his recent autobiography.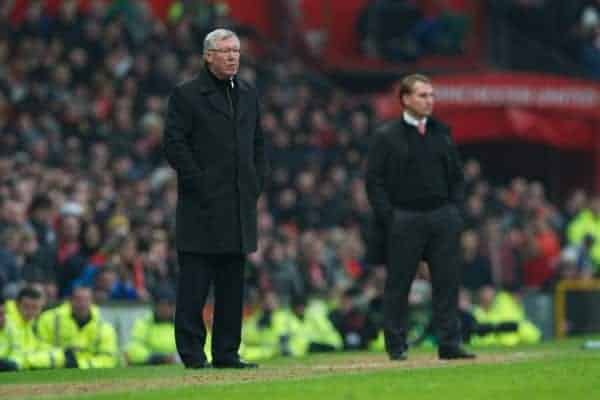 There's been a lot of talk about a certain retired manager's latest autobiography. Maybe, maybe too much talk, as Bono might say. Rather like Brendan Rodgers, I won't be rushing out to buy the book. I suspect there are many on Merseyside who will also be shunning Ferguson's latest example of blatant self-publicity.
From the extracts in the papers what seems to have been revealed is the extent to which Ferguson has always been intent on spinning facts to suit his own purposes. Roy Keane (never a favourite of mine) was cast as a villain for his comments about his team-mates almost a decade ago and hastily dispatched out of the club by his manager. Go back and check what Keane had to say: "Some of [them] were getting away with murder. Glory, believing the publicity, had cost us. Rolex watches, garages full of cars, mansions, set up for life – they forgot about the game and lost the hunger that got…the Rolex, the cars and the mansion." Far be it from me, a simple supporter, to argue with the most successful manager in English football but Keane was actually highlighting everything that is wrong about the modern game.
It's telling that only in print has Ferguson had the guts to admit that his statement about Wayne Rooney asking for a transfer at the end of last season was not entirely true. Rooney is happy that the truth has come out. We can tell he's happy, his face has got that Mr Potato-head grin again.
And then we come to Ferguson's comments about Liverpool players, specifically Steven Gerrard and Jordan Henderson. To claim that Gerrard is "not a top, top player" smacks of sour grapes. This is the England captain he's talking about. More than this, Gerrard is the man who singlehandedly led the revival in Istanbul, who scored one of the most iconic goals in FA Cup Final history, who is the only player ever to score in the finals of the League Cup, FA Cup, Uefa Cup and Champions League.
Perhaps the best rebuttal of Ferguson's ludicrous dismissal of Gerrard's abilities came from Kenny Dalglish in the week: "If Fergie didn't think Gerrard was a top player, why did he try to sign him?" And it wasn't just United who have tried to lure Stevie G away from his hometown club. Chelsea almost succeeded in bringing him to Stamford Bridge and Real Madrid have sniffed around him on several occasions. Because such teams all want mediocre players, right? What a joke.
As for Ferguson's quite bitchy remarks about Hendo's running gait it doesn't even come under the category of mind games; it sounds more like the senile dribbling of a man who quit management not because he felt he had achieved everything but because he could feel the icy hand of dementia creeping up on his brain.
This season Liverpool fans have begun to see exactly why Jordan Henderson is the only survivor of Dalglish's big money spending-spree in the summer of 2011, exactly why Kenny wanted him at the club in the first place. He's not an Alonso, he's not a Hamman, he's not a Mascherano but he does bring something we have been lacking since another former midfield favourite left the club. Henderson reminds me of nobody so much as Danny Murphy. Murphy knew he was not the most creative man on the pitch. He knew he was not the kind of destroyer that Didi or Masch were. But he was utterly honest, ran and ran all day, and linked up play with simple, quick-witted passing that allowed the forward players to get at opposition defences. He was also quite happy to play in whatever position his manager's asked – the team, not his personal playing preferences, was what mattered.
These are exactly the qualities Henderson has been showing all season. It's why he has been getting an extended run in the team. If he could add the Murphy skill with a free-kick then perhaps more casual observers would notice the resemblance between Danny Murphy and Jordan Henderson.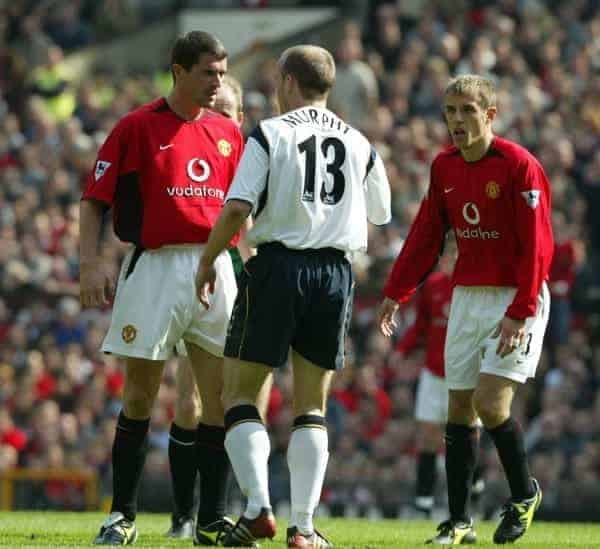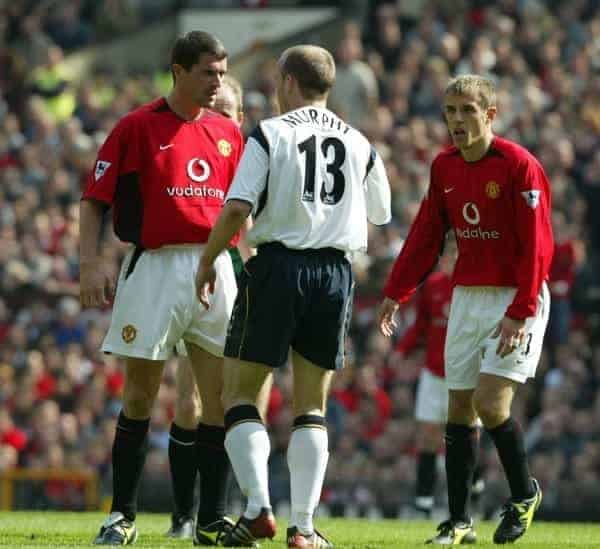 Something that impressed me even more than his performances on the football pitch so far this year was the way he handled the inevitable questions about Ferguson's comments in his Match of the Day interview following Liverpool's sublime 4-1 dismissal of West Bromwich Albion on Saturday 26th October. He refused to rise to the bait of a grumpy old man, and merely stated that he had tremendous respect for a manager who had achieved so much in the game. He sounded slightly more tongue in cheek when he said he'd take the comments on board but overall he held his head up high in a very dignified manner.
The more official club refutation of Ferguson's senior moment came from Brendan Rodgers himself whose post-game interview with LFC TV went into some depth about the ways Henderson has improved his game this year and into the reasons why he is such a good player. Brendan also offered up a concise and hilarious response to the Gerrard comments: "Stevie is a top, top, top, top, top player."