Despite Saturday's 2-0 defeat to Arsenal, Brendan Rodgers appears to now be looking up at the top of the table, rather than over his shoulders at fellow contenders for fourth.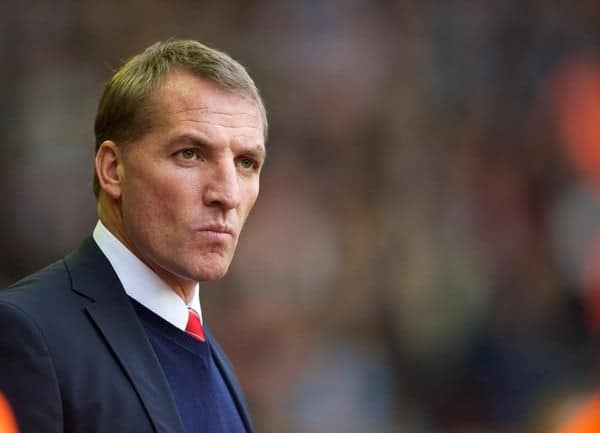 In his post-match press conference at the Emirates Stadium, Rodgers spoke of "playing catch-up" to the league leaders from North London, who's win took them 5 points clear of Chelsea and the Reds.
"(Arsenal) are winning the race," he is quoted on ESPN as saying. "These 10 games we've all played, people talk about it being early, but you don't get them back.
"You don't get to play them again so you've got to claim the points.
"At the moment we're on 20 points and they're on 25.
"The great thing is there's lots of time left to gain those points back, but at this moment in time they are high in confidence, playing well and they will be pleased with the win."
In the build-up to the game, Rodgers had continued to discuss a top-four finish as Liverpool's target this season.

Premier League table after 10 games (via @BBCSport). Liverpool sit 3rd, 5pts off league leaders Arsenal. pic.twitter.com/Can5rFzhkL

— This Is Anfield (@thisisanfield) November 4, 2013
However, after the game on Saturday evening, Rodgers hinted that he may have changed his ambitions, and that 10-games into the season is a good benchmark to make that assessment.
"After 10 games there's always a good assessment of where you can go," Rodgers continued. "(And) I think we've had a terrific start.
"So for us to be where we are, that's where we want to be, we've shown that we're going to have a fighting chance."
Finally, Rodgers reminded journalists and fans that the project at Liverpool will take time without major investment, but showed his gratitude to the club's owners, Fenway Sports Group.
He added, "We know we're trying to build something here in the depth of our squad, and the nature of our game.
"Look at Chelsea's squad, at Arsenal's squad even with the players who are out, and look at Manchester City's.
"Without a major investment that just takes a bit of time.
"I can only be positive with what I've got, because they've given me everything."
Has Rodgers changed his attentions to a title race? Let us know your thoughts in the comments below.