Ramachandran Chittur continues his look at the last three years at Liverpool under the ownership of John Henry's Fenway Sports Group and believes Henry's contribution shouldn't be overlooked in the team's better fortunes.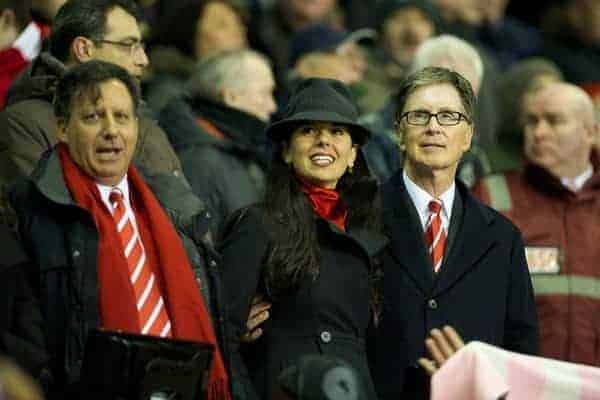 So what have FSG done right?
They have brought in a young manager with a dynamic personality, known to be an exponent of attacking football and have a hunger to succeed at the highest level. The first season under Brendan Rodgers saw many ups and downs but credit to him he has turned it around since the start of the year. Liverpool played 20 matches, won 11, drew 6 and lost 3 – a healthy 55% win rate. FSG have placed enough trust in him as they do know that to stamp his philosophy and authority on the team would take some time and trusting a young manager is important in the period of transition. However, with the squad that he has at his disposal now, Liverpool should be challenging for the top four and nothing less.
| | | | | | |
| --- | --- | --- | --- | --- | --- |
| Manager | Games Played | Won | Drew | Lost | Win% |
| Kenny Dalglish | 74 | 35 | 17 | 22 | 47.30 |
| Brendan Rodgers | 60 | 29 | 16 | 15 | 48.33 |
(Reference: Bleacher Report)
FSG have also started applying more financial sense by offloading players who are not going to be guaranteed a start or basically who are going to warm the bench at the club. Among these were Joe Cole, Andy Carroll, and Stewart Downing who were all sold co-incidentally to West Ham United.

Of them only Stewart Downing showed some promise in a Reds shirt but it was just a matter of time when he would be sold as his performances didn't mirror the £20 million that was paid for him. LFC have taken a financial hit by selling both Carroll and Downing at prices way below the original price that they were bought for but it made sense offloading them as they didn't figure in the team's plans, so did it make sense holding such high earning players?

Pepe Reina was loaned to Napoli as the arrival of Mignolet meant only one thing, Pepe would have had to play a bit part role in the entire season. Keeping my emotional feelings aside, I felt the owners had taken a brave call as Pepe Reina was not consistently delivering match winning performances for the past 2 seasons. By offloading such players Liverpool are able to save more than a million pounds every month in wages alone.
(Reference: Silly Season and This Is Anfield)
The owners have also started being smart in the transfer market i.e. by buying young players at the right prices and also offloading players so that there is a continuous stimulus of money to even the business out.  Apart from their first and the last season FSG have tried to balance the net spending on players being bought and sold.
| | | | | |
| --- | --- | --- | --- | --- |
| Figures in £ Million | 2010/2011 | 2011/2012 | 2012/2013 | 2013/2014 |
| Cash paid for Players bought | 89.2 | 44.8 | 47.9 | 44.8 |
| Cash received for Players sold | 48.8 | 30.6 | 12.45 | 28.15 |
| Net Cash Spend | 40.4 | 14.2 | 35.45 | 16.65 |
   (Reference: The Liverpool Word)
Their firm stance on Luis Suarez that he will not be sold to a rival club in the Premier League nor to a foreign club reinforced the feeling that FSG are not only interested in making profits but they are genuinely interested in taking the club forward. To do this they had to keep hold of their second most influential, world class player. Their reluctance to cash in on the disillusioned Suarez spoke volumes about the seriousness of the owners towards the club.
Anfield is one of the most enticing, intimidating stadiums in the world. As one of the greats of the game rightly said and I quote, "You can turn out the lights and still guess its Anfield just by the noise and the din of the passionate supporters. It gives players Goosebumps all over." So when the news came in that FSG planned to refurbish the stadium and increase its capacity it was positive news. 60,000 supporters in Anfield can actually make it a fortress and a living hell for the opposing teams.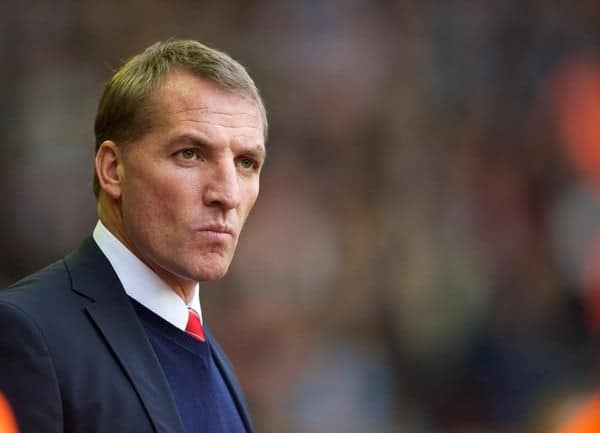 Taking a non- bias view, while applauding FSG for these right decisions in their tenure I feel, there are things that have contradicted their vision:
The spending power of the owners still is a big question to be answered as all we heard this summer was pleas of a marquee signing from Brendan Rodgers.  He was however, left disappointed in the pursuit of Willian and Henrikh Mkhitaryan.To know we missed both deals as they were not to Liverpool's valuation was not only frustrating for the coach but equally irritating for every supporter. We are now paying the price for losing out on both of them as they would have slotted into the No.10 position which is at mercy due to Coutinho's injury.
The owners having the final say in the transfer activity is arguably seen as a hindrance for the entire scouting process and the coach.
(Reference: This Is Anfield)
Things have indeed improved over time and the owners are getting used to the business of running the football club. No reign is a perfect one as there are bound to be contradictions, pitfalls, mistakes along the journey.
What matters most is that along with these minor hurdles there are major right things being done which accounts for stability and the all important "feel good factor" Knowing that the owners are working on having the off field matters in control there is a sense of togetherness around Liverpool with assurance that things are finally heading the right way.
Further reading:
Silly Season, Anfield Online, This Is Anfield, KopWorld Forum, Spirit Of Shankly, The Liverpool Word