Rebecca Parry examines Jordan Henderson's new role in the team, pressed further up, and asks whether he is ready for the responsibilities it requires.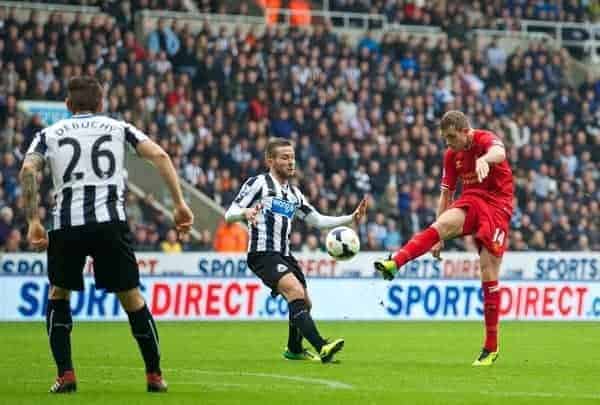 Jordan Henderson's half chance at The Emirates on Saturday was a reminder that his new role is still unpredictable and new to him.
As he charged past the Arsenal midfield and defence, there was an almost anticipation in his demeanour that he was going to be dispossessed or blocked. After coming into the penalty area, all of the hard work for getting into that position was wasted, as a vunerable and unbalanced shot trickled into the hands of Sczesny. Although it was a good chance that failed to materialise, this didn't seem as disappointing as it should have been, but as something that could be worked on.
The new role that Jordan has taken over from Steven Gerrard has proven that there will have to be time for him to slot into it effectively, but so far this season, he's starting to show why we were willing to pay £20m for him. As everyone knows, the fairytale of Steven Gerrard's Liverpool career can't go on forever, and although he's quietly yet effectively done his job these first 10 games, it's becoming increasingly apparent that he's going to have to choose those select moments when he plans to power forward beyond the midfield. Steven has admitted this himself, saying how although he's not slowing down just yet, but prolonging his career means that the bursting runs forward won't be as frequent. And as Jordan has now cemented his place as a regular in Brendan Rodgers' team, it's got to be him to take the baton.
Henderson's energy and stamina is undoubtedly what puts him in prime position to take this role on; coming from the midfield and giving Suarez and Sturridge the support from behind, the whole attack can then push on to make an impact. It's unusual if we ever see Jordan fizzle out of a game in terms of chasing lost balls and putting pressure on the opposition defence, and the amount of ground he covers is extremely admirable.
Ferguson's recent comments on Jordan's gait were reacted to as very random. Aside from the fact that this was the ex-United manager's own autobiography, you could say that Henderson really hasn't impacted his career in any way. This does point to the idea that he was a keen target for United in the past. Does analysing the way he runs may really make it a lesser blow for not capturing him as a young prospect?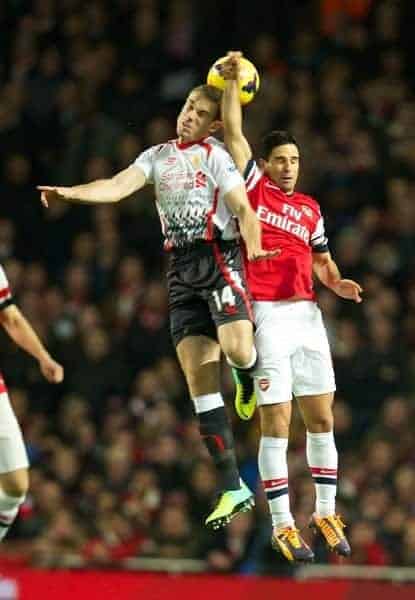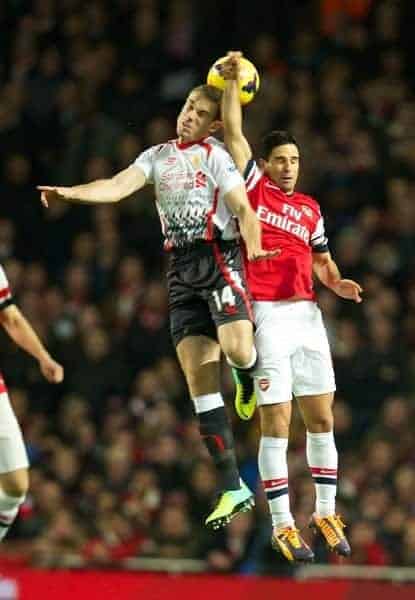 A refreshing memory that comes to mind with Jordan Henderson is from the win against Manchester United this season. With a few seconds of stoppage time remaining, the midfielder charged down the United defence into the corner and managed to win a throw-in on the right hand side, confirming the three points. Watching on from The Kop, it was great to see Jordan turn around and let out an almighty shout of victory to the fans in the Main Stand. A celebration and emotion like this just for the win of a throw, is an indication of how much making a name for himself in this team actually means to him.
A lot was said about the high price tag for a young and mostly inexperienced player at the top level at the time. However, when predicting the team sheet for Liverpool every weekend, he is expected to start, and that in itself is something that highlights how far he's come. Obviously, he's not 100% the perfect player, but it's the first signs that he can keep up a consistent run of form as he develops into (as Rafa would say…) a key player for us.