Liverpool chairman Tom Werner has spoke about his delight that he sees the club moving in the right direction – towards Champions League qualification.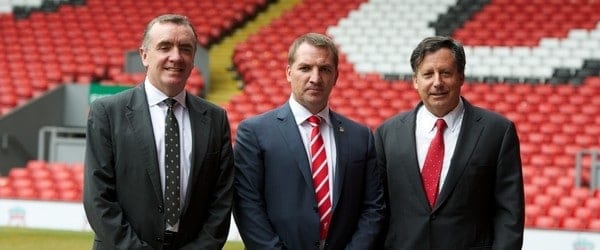 Liverpool currently sit third in the Premier League, and could go top with victory over first place Arsenal on Saturday evening. Some are tipping the Reds to join the title race should they beat the North London side, and with a little football betting strategy, they wouldn't be a bad shout.
The American, who celebrated baseball franchise the Boston Red Sox winning the World Series this week, opened up to the BBC World Service's Sport Today programme about the progress Liverpool are making.
"We know how much it means to our fans to get to the top of the Premier League and get back in the Champions League," he said.
"I just want to keep going in the right direction."
Werner also spoke about the improvements in the team under Brendan Rodgers since he was brought in to replace Kenny Dalglish as first team manager last summer.
"We entered into this crazy world of football because we wanted to bring more trophies into the trophy room at Anfield," he added.
"Our performance on the pitch has improved this year. Things are all looking good.
"It is a terrific league. There are so many teams bunched up at the top. It is going to be a dogfight."