Rebecca Parry discusses the strike partnership of Luis Suarez and Daniel Sturridge, which only seems to get stronger with each game.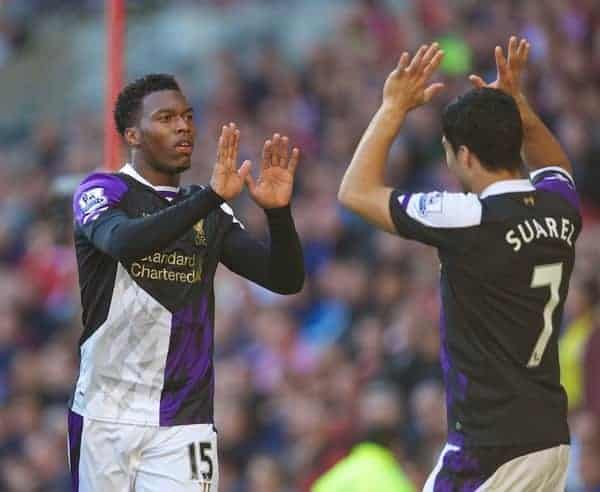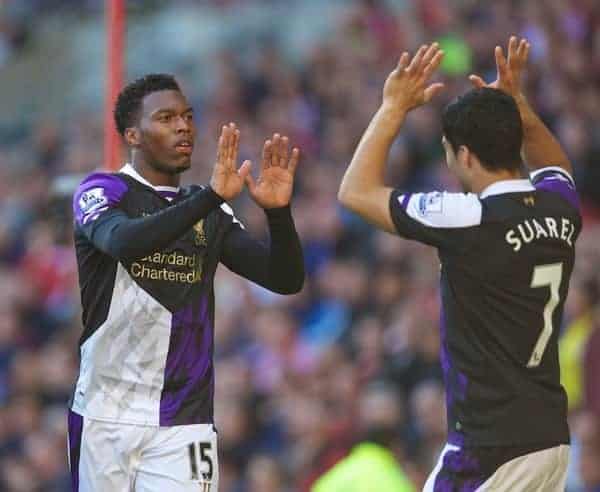 A strike partnership that scores, creates and has these so called "telepathic" all-round qualities is something that is sought after all over the Premier League, but is rarely formed or found.
When Daniel Sturridge came on to put his stamp on the Merseyside derby, there was a refreshing feeling that one of our substitutes might actually be able to make an impact – unfortunately, not what we've been used to in recent years.
The fact that when Suarez was tiring (and rightly so after his 7000 mile trip), bringing Sturridge on was exactly what we needed to grab that late goal and set ourselves up for a significant point.
SAS
The 'SAS' as they are now known have been in the media spotlight so frequently because there has been the a somewhat fashion for lone strikers in modern times. Or is this just because the search for a reliable "out and out" striker was so difficult? We are in a privileged position at the moment to have two top strikers who are so far looking to be complementing each other's game.
The way in which most games this season have had either Suarez or Sturridge on the scoresheet is an early indication that we are moving the right direction. No longer are we questioning where the goals are going to come from – the strikers are doing their job and definitely flying at the moment.
The star man for our great start to the season was undoubtedly Sturridge, and he got the credit he deserved. On such a good run for so long, adding Luis Suarez was only going to make the attack even more dangerous to opposition defences. In past seasons, when the likes of Torres or Gerrard (when he was pushed further up) were unavoidably absent, our striking options were very limited, and it did cost us sometimes.
Although the two of them weren't 100% fit against Everton, it's just another credit to them that there is a balance between who is making those long runs for the ball and who's waiting in the box to slot them home.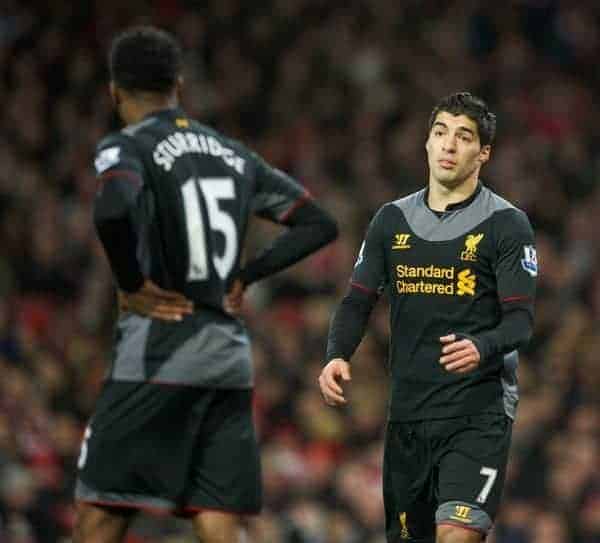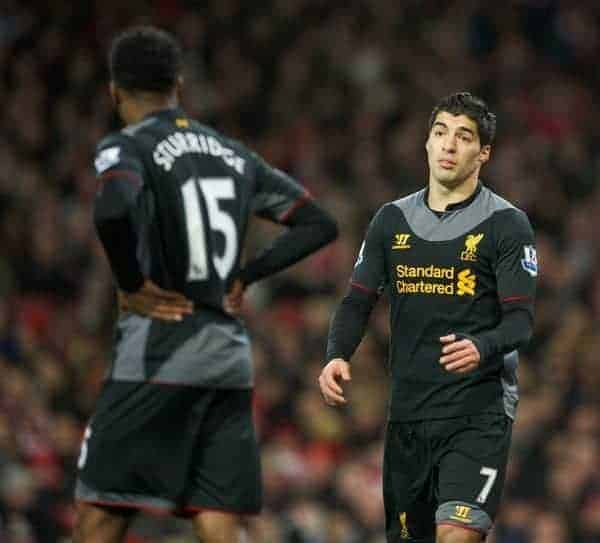 Comparisons in the Premier League
Being constantly compared to the partnership of Robin Van Persie/WayneRooney and Sergio Aguero/Alvaro Negredo is only a compliment. It's very rare that with the varying systems of recent times that there are two strikers who can effectively make space for each other, and take the chances the other makes for them. Not only have the two of them been scoring goals, but the desire is for all to see and proven in their work rates.
It could be said that the rest of Liverpool's season is fairly reliant on how our star partnership performs and if they can stay fit. Although pressure has been taken off the rest of the team to find goals, we have seen with Coutinho that if one or two players are missing from the jigsaw, it can be vital to how the team as a whole performs.
All Liverpool fans will be hoping that injuries can be avoided, and we can get the most out of their partnership for the remainder of the season. If the goals keep on coming like they have been of late, a 4th place Champions League spot or even higher could easily be in our sights.

Why going unnoticed is a credit to Simon Mignolet by Rebecca Parry (Metro)