Following his season loan move to Napoli, goalkeeper Pepe Reina claimed the decision was not his and claimed an offer from Barcelona did not arrive.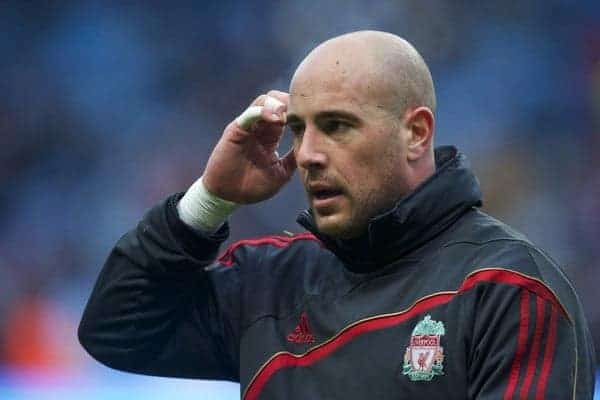 Reina made the claims in an open-letter he wrote to supporters on his personal website:
"Barcelona would only become an option for me if the opportunity arrived, like the rumours said it would, as it would be a chance for me to go back home. When it didn't come I was happy to fight for my place, so I was surprised that Liverpool decided it was in the club's interests to send me to Napoli instead.."
Now, the Spaniard's father, Migel claims his son was indeed in talks with the Catalan giants and that an agreement was in place – but fell through after Victor Valdes remained at the Nou Camp.
Miguel Reina is quoted as telling Spanish newspaper Marca:
"A few months ago Pepe was in talks with Barcelona.

"They had an agreement and he was all set to go but then Victor Valdes didn't leave and the deal fell through."
Reina made 394 appearances for Liverpool after arriving from Villareal in 2005, last month he claimed reports of a move to Barcelona next summer were "an invention of newspapers".