Henry Jackson provides his damning assessment of Liverpool's performance at Arsenal on Saturday.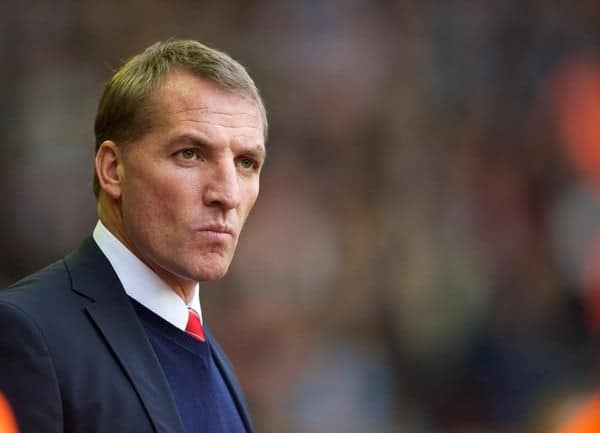 Saturday's 2-0 defeat at The Emirates left a hollow feeling inside; a feeling of knowing your side have simply not shown up when it really mattered.
The Reds were outplayed and out-thought on the night, in a game that would show whether Brendan Rodgers and his men could mount a genuine title challenge this season. If that was the case they failed spectacularly.
Forget blaming referee Martin Atkinson for some slightly dubious calls, or blaming Glen Johnson's late withdrawal as a key reason for the defeat (Jon Flanagan did okay in his absence). Liverpool got exactly what they deserved and there can be no excuses over the outcome of the game.
Again we looked susceptible from crosses, with the diminutive Santi Cazorla benefiting where the likes of Dejan Lovren and Paul Dummett already have this season. The passing was erratic, the midfield was one-paced and even the dynamic duo of Luis Suarez and Daniel Sturridge saved their worst performances of the season for their biggest game yet together.
The reason the result, and more so the performance, was such a disappointment was the fact that so many Reds fans, myself included, felt the team had a great chance of beating Arsene Wenger's side and topping the Premier League table in the process.
For all the fabulous football the north London side have played at times this season, recent defeats against Dortmund and Chelsea in cup competitions meant they were vulnerable and not full of the confidence they had been. If you can silence The Emirates in the first 20 minutes, they are often there for the taking. Despite a bit of possession early on, Liverpool never truly stamped their authority on the game at any point.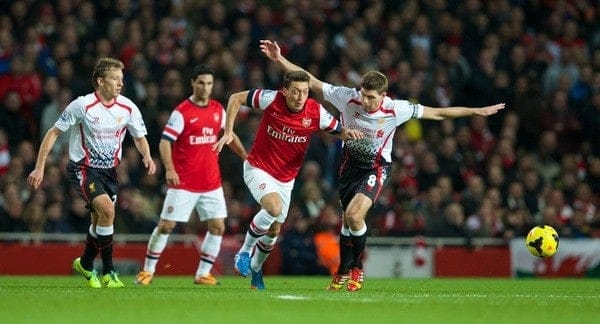 This is not Arsenal's Invincibles, where a trip to Highbury in the early 2000s was as tough a game as you could find anywhere across Europe. This current crop are a very fine side, with Cazorla, Mesut Ozil and Aaron Ramsey firing on all cylinders at present, but they have definite weaknesses.
Suarez and Sturridge should have the beating of Laurent Koscielny and Per Mertesacker without a doubt, yet they never really gave them the nightmare game many thought they would – perhaps more due to lack of service though.
Arsenal can also be outmuscled and are a fairly small side, yet the Reds never looked the more imposing team physically. Of the starting eleven, Suarez was the only Reds player below six feet tall.
One myth that remains in football is the constant mention of tiredness. This limp argument was again proved meaningless by the level of fitness and hunger Arsenal showed compared to Liverpool. They had four players who started against Chelsea four days previously- Koscielny, Thomas Rosicky, Ramsey and Cazorla- and there weren't any worse because of it.
The Reds only have Premier League football to focus on, therefore playing just once a week, while Arsenal, until Tuesday, were contesting in three major competitions. There was no excuse for Liverpool not to look the more fresh, but they didn't. They had all week to prepare for that one game, which only makes the display more frustrating.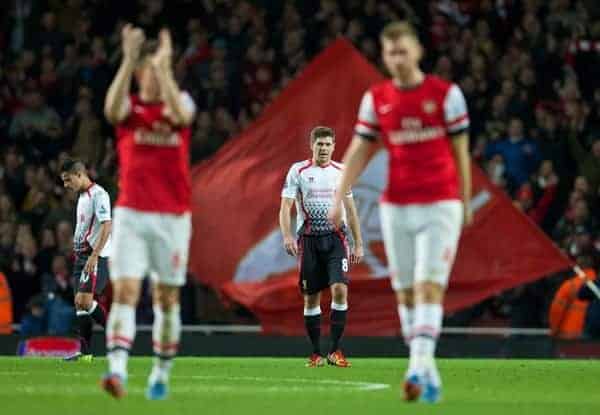 Another thing that certainly didn't work was the 3-4-1-2 formation that has bought Liverpool great success in recent weeks. While it has managed to accommodate both Suarez and Sturridge to devastating effect, its flaws were always going to be highlighted eventually.
Midfield
The midfield of Lucas, Steven Gerrard and Jordan Henderson was dominated from start to finish, and this was without Arsenal's key man Mathieu Flamini playing.
Gerrard is still a fabulous player but his legs are going and he needs a dynamic, quick player alongside him. Lucas is not that and he will never will be, for all his qualities. That left Henderson as the only midfielder with any real drive, whereas Arsenal had three or four.
An option could be to drop Lucas to the bench and play Henderson deeper, with Philippe Coutinho occupying the attacking midfield role. The young Brazilian looked incredibly rusty on his return from injury, but he is a fantastic talent who can become an icon at Anfield. This tactical option may sound harsh on Lucas, but it is perhaps worth testing out for this Saturday's visit of Fulham.
Not all bad
While there has been a lot of negative reaction to this result, it is still important Reds fans don't get carried away by one bad showing. Rodgers has still built a terrific side, and they have still had an excellent start to the season.
If anyone had said they'd be level on points with Chelsea, one clear of Manchester City and three ahead of Manchester United at the start of November, any Liverpool supporter would've been delighted with that start. There will be people calling this criticism an overreaction but, considering the anticipation for this game, nobody can deny that the performance was just not good enough. These are the Liverpool have to start winning.
While all this talk of a title challenge has been refreshing, Saturday shows that a top four finish is still the realistic aim for this side. With Arsenal flying, Chelsea and City not yet peaking, United slowly improving and Tottenham a constant threat, even that is going to be very tricky.
Trips away to Everton, Spurs, City and Chelsea before 2014 represents a very tough run of away games, and at Christmas we will really see how far Rodgers and his team have come.
The hope is that Saturday's performance was a one-off that will not be repeated, but it has certainly stalled Liverpool slightly in their progress and belief. They need to regroup, respond in style against Fulham and then go to Goodison Park in the Merseyside derby and produce a dominant away display in a big game.
If they can earn six points from those two games, the Arsenal result will be forgotten about and banished into history. If they slip up, however, then further questions will be asked.
Follow on twitter: @OnFootballTweet