Daniel Sturridge's injury has rocked Liverpool's season, with the 24-year-old ruled out until the end of January. With a lack of top quality players in attacking areas, Henry Jackson believes it's vital a striker is signed by Brendan Rodgers in the January transfer window.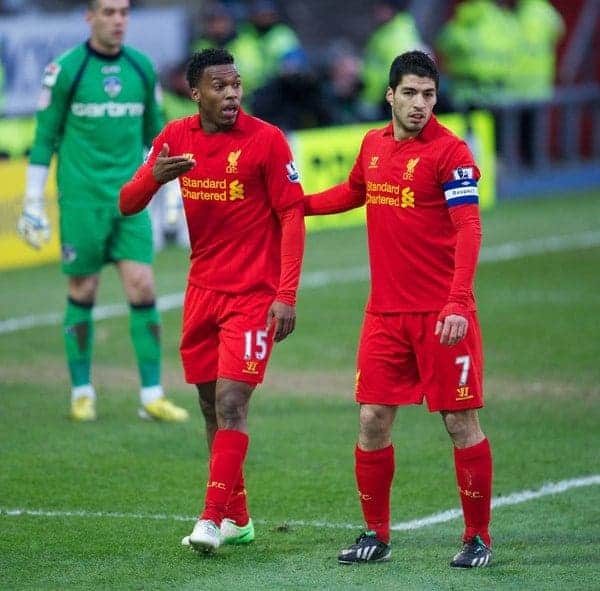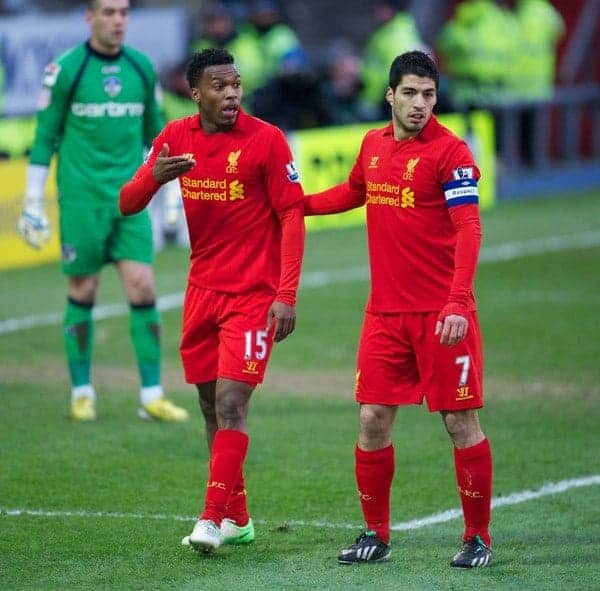 Sturridge's long-term absence is a massive blow to the Reds' hopes of finishing in the top four this season, and with a busy Christmas schedule approaching it seems to have come at a particularly bad time.
Luis Suarez is now the only truly top quality striker Rodgers has at his disposal, with the struggling Iago Aspas the only other recognised forward.
The 26-year-old Spaniard has struggled to adjust to life in the Premier League since his arrival from Celta Vigo in the summer, and the chances of him suddenly springing into life during the cold, winter months of the season appear unlikely. He is a work in progress, but not someone Rodgers can rely on to fill the Sturridge void in crucial games.
As special as Suarez is, he can't do it all himself in the absence of his 'SAS' partner, and Rodgers simply has to buy someone in January. An over reliance on the Uruguayan could easily lead to injury or a dip in form, and Rodgers desperately needs someone who will help ease the 26-year-old's workload. Injury to him really would be catastrophic.
Fringe players like Victor Moses, Raheem Sterling and Luis Alberto can all play a part, with Suarez as a lone striker, but none are really guaranteed to slot into the side seamlessly. Moses and Sterling proved that against Hull with ineffective performances, while Alberto is a big talent but one who is still far from the finished article.
If you compare Liverpool's striking depth to their rivals, they are way adrift in general.
Manchester City are blessed with Sergio Aguero, Alvaro Negredo, Edin Dzeko and Stevan Jovetic, while rivals United have Robin van Persie, Wayne Rooney, Danny Welbeck and Javier Hernandez at their disposal. Chelsea, meanwhile, have Fernando Torres, Samuel Eto'o and Demba Ba.
There is great depth in all of these teams compared to Liverpool, and it is an area that is a cause for concern if a new man isn't bought in. Admittedly, Arsenal have a similar issue. They know that injury to Olivier Giroud leaves them with only the hapless Nicklas Bendtner to call upon.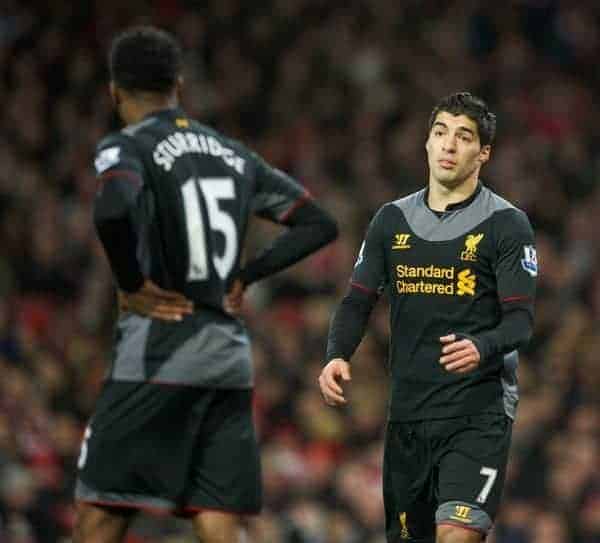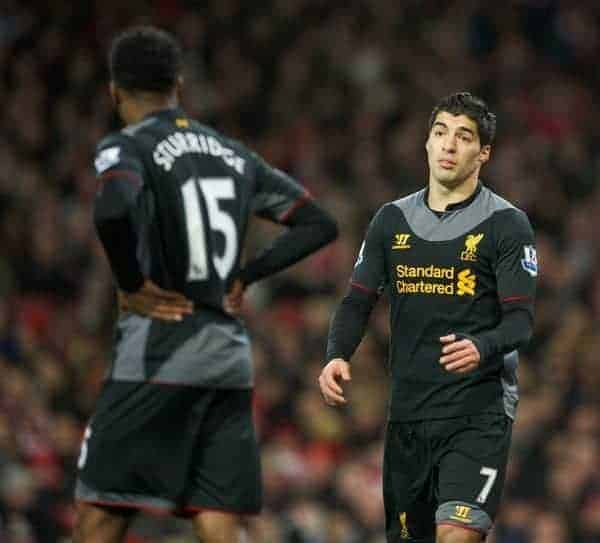 Some are saying that if the Reds can get through January then Sturridge will be back fit again, but what's the point in taking that risk if the season is slipping away by the time he returns?
Konstantinos Mitroglou, Olympiakos' highly-rated 25-year-old, has been linked with a move to Anfield, and would be a terrific signing for the club. The Greece international has been in sensational form this season, scoring 17 goals in just 15 appearances for the Greek giants. His physical presence means he is the sort of player who should feel at home in the English game.
21-year-old Danny Ings, having a wonderful season at Burnley, is another player strongly tipped for a move to Liverpool in January and, while he is inexperienced, he would be more effective than Aspas at present. The Mirror are reporting that a big offer for Ings could see Burnley's heads turned.
I'm not saying Liverpool need someone of the calibre of Suarez or Sturridge, but somebody who can be relied upon to be a good deputy in their absence. If Rodgers ignores this aspect of the squad until Sturridge returns in a couple of months, it could be fatal to their Champions League aspirations.
Would you bring in a new striker in January? If so, who?
Follow me on twitter: @OnFootballTweet