Craig Rimmer looks at the remarkable progress of Liverpool as they prepare to enter a "mini-season" over the festive period.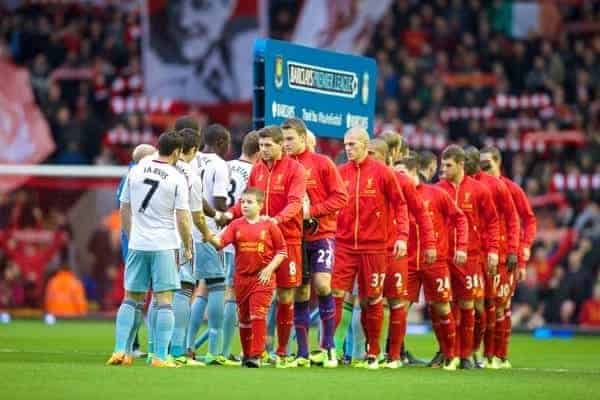 It is mid-December and Liverpool are just 5 points off the Premier League summit; Liverpool are firmly in the race for Champions League qualification; Liverpool are, also, just 6 points above 8th position.
There has been undeniable progress, but Liverpool's season still seems to remain undefined, it's final ambitions unclear. So, just how far will the Christmas period go towards defining Liverpool's ambitions for the remainder of the season?
With so few points separating the top half of the league table and so many points available during a hectic festive fixture list, the obvious conclusion would suggest that this is a key period. But just how important and, more specifically, how many points do Liverpool need to take from those game in order to keep their ambitions on track?
If Champions League qualification is the most realistic aim then 2 points per game – or 76-points if extrapolated over an entire season – seems to be the yardstick. In a similar manner to that which 40-points is the clichéd benchmark for survival, then two-points per game should be enough to secure a top-four finish.
In fact, there is no shortage of factual evidence to support either case. Only 1 team in Premier League history has failed to survive with more than 40 points. Similarly, no team in Premier League history has ever failed to achieve a top-four finish with a record of two points per game or better.
In fact, during the late 90's, 76 points would have sufficed for a genuine title challenge. Since then the gap between the best teams in the division and the rest has widened. Yet, 76 points would still have been enough to secure a minimum of third position in 8 of the past 10 Premier League seasons.
In 07/08 Liverpool finished in fourth place on 76 points to secure qualification to the Champions League – the highest total for a fourth place finish in the Premier League era (although, on that occasion, they were a full 11 points ahead of fifth placed Everton).
The 10 year average is 68 points. Admittedly, that does include two successive seasons in 03/04 and 04/05 when Liverpool and Everton achieved Champions League qualification with just 60 and 61 points respectively. Yet, all of the evidence suggests that two-points per game should more than suffice for a top-four finish.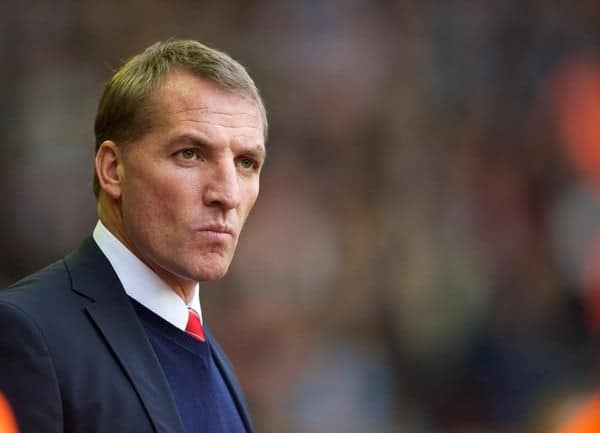 So how does this translate to the ambitions of the current Liverpool team?
Liverpool are currently progressing at 76-point pace – 30 points from the first 15 matches at a rate two-points per game. In order to maintain their current pace through to the midway point of the league season, Liverpool would need to take eight points from an available 12 against Spurs (away), Cardiff (home), Man City (away) and Chelsea (away). That translates as two wins and two draws; or alternatively, three wins.
No small task, particularly with injuries beginning to take their toll on the squad for the first time this season, and taking into account Liverpool's recent record against the other top seven teams (just two wins from 15 games since Brendan assumed control and a measly 5 points from 8 matches away from home).
Of course, three points from the home fixture against Cardiff City are a must; similarly the home game against Hull on New Years day. But, when it comes to beating the lesser teams at home, there are few who are more astute than the current Liverpool.
Even a more conservative and eminently achievable target, say five or six points from those four games, would still leave Liverpool close to two-point per game pace with the majority of their most challenging away fixtures out of the way and home fixtures against the top sides to come in the second half of the season.
In other words Liverpool should – in theory at least – stand a chance of bettering their points-to-games record in the second half of the season – all the more so if cash is spent on the playing squad during the January transfer window.
With this is mind, plus injuries to key personnel and a number of games within a relatively short period of time likely to test the resilience of the manager and his squad, could there be a temptation to approach the games over the festive period within that context?
There is a valid argument to treat these games as a mini-season within a season; to target certain points from certain games and to judge team selections and squad rotation accordingly.
One or two games may even end in defeat but, within the broader context, the overall ambition can remain on course.
The counter-argument dictates that a win away from home against another top-four contender could provide a massive psychological boost.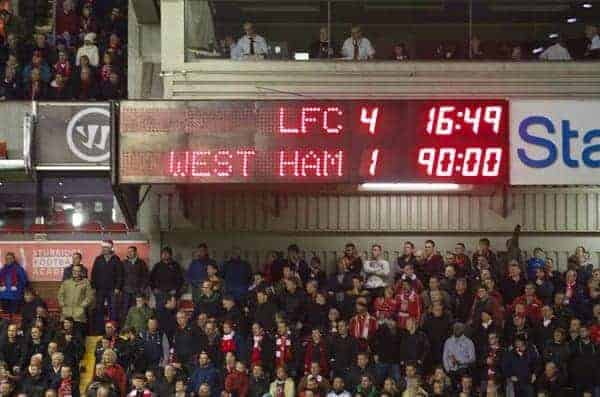 But, by taking a pragmatic and measured approach, Liverpool may actually give themselves a greater chance of achieving just that.
Three wins against Spurs, Man City and Chelsea is probably unrealistic. One win from those fixtures, for a team with genuine ambition, should not be; and that may be sufficient to keep Liverpool's Champions League ambitions well on course heading into the new year.