We discuss the reports that Chelsea will block Liverpool's moves to sign Ryan Bertrand over Victor Moses' underwhelming season, and why Chelsea have no-one to blame but Moses himself.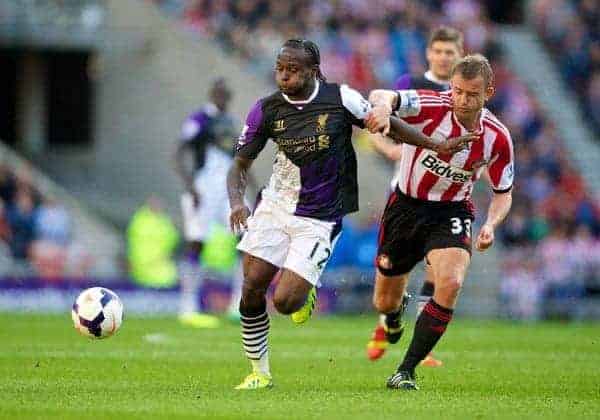 The claim in The Mirror that Chelsea will refuse to sell left-back Ryan Bertrand to Liverpool due to the poor progress of Victor Moses screams of petulancy, but also goes to show the Blues now consider Liverpool rivals again.
It became apparent that Chelsea no longer considered the Reds a threat when both Daniel Sturridge and Moses made the move from West London to Merseyside inside eight months.
Who could blame them, really? Liverpool had endured years of financial turmoil, a shift in ownership, three managers in quick succession, and Chelsea easily beat Kenny Dalglish's Liverpool in the 2012 FA Cup final.
They also finished 12 points ahead of the Reds in the league, whilst having an admittedly poor league campaign themselves.
But after a superb first half of 2013/14 for Brendan Rodgers' Liverpool, the Reds are quickly becoming a force again.
Still experimenting to their perfect strikeforce, Chelsea could well be licking their wounds for selling Sturridge to Liverpool last January, who has scored 22 goals in his first 30 appearances for the Reds.
By comparison,  Fernando Torres has scored just four Premier League goals in the same timeframe.
It was somewhat telling of Chelsea's opinion of Liverpool when they allowed Moses to leave for Anfield on-loan in the summer.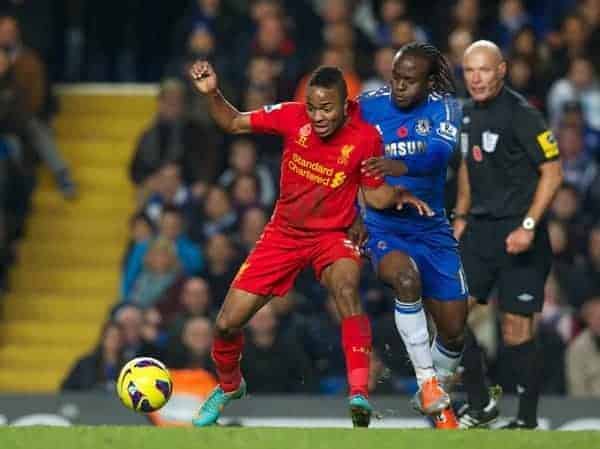 The move seemed logical for both sides. Liverpool would get the services of a pacey and tricky winger with much potential, before he would return to Chelsea an improved and more experienced player.
Jose Mourinho and Chelsea have every right to be angry at Moses' lack of progress at Liverpool, but have no one to blame but Moses himself.
His performance during the first-half against Oldham on Sunday typified his recent lacklustre displays for the Reds.
His first touch was poor, his passing was dreadful, and he constantly struggled to keep up with Liverpool's counter-attacks against the Legaue One side—more out of lack of will, than athleticism.
His chances have been few and far between with starts against Hull City and Oldham coming a month between each other, but it is difficult to justify giving more game time to a consistently under-performing player.
According to Squawka, this season Moses has an average shot accuracy of just 56% this season, and wins just 42% of his duels. To make matters worse, he wins just 20% of headers against other Premier League defenders.

It would take a very good argument from Chelsea to blame Liverpool for the disappointment of Moses this season, and both clubs would be good to rid of him. If Chelsea are so annoyed by the loan deal, then they should ask to terminate it – I doubt Liverpool would object.
But the suggestion that Chelsea will hold that against the Reds as they look to sign Bertrand this January seems wholly unprofessional — a theory that makes no footballing or financial sense for the Blues.
In reality, any attempt to block Liverpool from signing Bertrand is an indication of how the Reds have come back into contention against Chelsea, just four points off the Blues after 20 games.