Liverpool fans have taken to Twitter to celebrate the Reds' 2-0 victory over Hull City to kick-start 2014 with a win.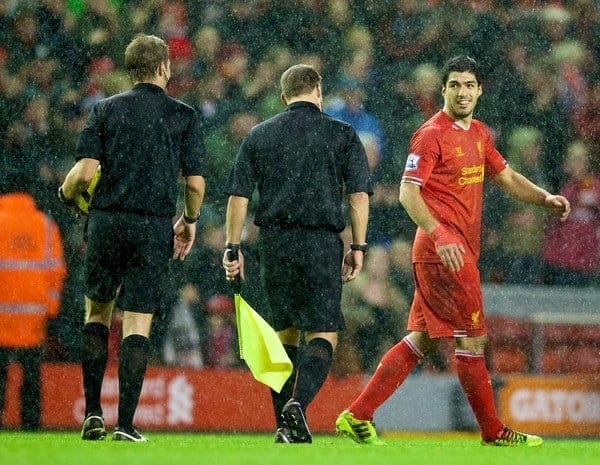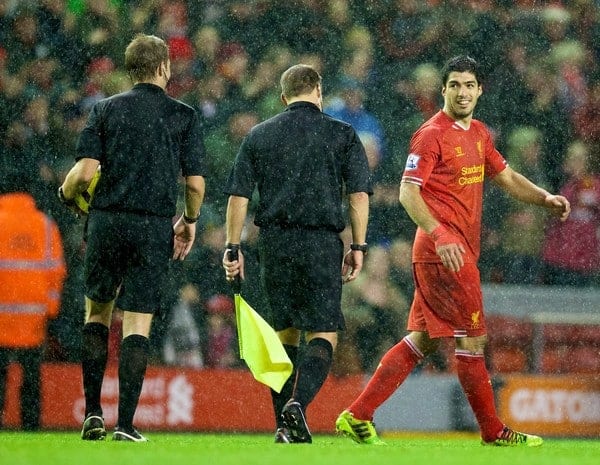 Brendan Rodgers' side went into the game at Anfield off the back of consecutive defeats at Manchester City and Chelsea at the back end of December.
A first half header from Daniel Agger and superb free-kick from Luis Suarez early in the second sunk Steve Bruce's men.
The result lifts Liverpool back up to fourth in the Premier League, with Everton only managing a draw at Stoke City.
Elsewhere, there were victories for Man City, Chelsea and Arsenal.
The game also saw the return of Steven Gerrard from injury, who replaced an uninspiring Iago Aspas in the second half, whilst Kolo Toure looked exciting as a second-half replacement for Glen Johnson at right-back.
It was Liverpool's first 2-0 victory under Brendan Rodgers, as attentions turn to Sunday's FA Cup third round meeting against Oldham Athletic at Anfield.
We've rounded up a selection of reaction tweets from fans below. Let us know your thoughts on the result in the comments, or on Twitter @thisisanfield.




Good win boys, don't have to play well to win matches

— Ammar (@ammarlfc_) January 1, 2014
Vital three points.

— WHAT•A•HIT•SON•LFC (@whatahitsonlfc) January 1, 2014
Brendan Rodgers has now won 100 league points at #LFC, at a rate of 1.72 per game

— Andrew Beasley (@BassTunedToRed) January 1, 2014

https://twitter.com/MostarLFC/status/418424486703005696

Obviously #LFC weren't at their best but they did enough to fully deserve the win today. After the 2nd goal BR shut up the game nicely too.

— Mihail Vladimirov (@mihail_v) January 1, 2014
With the recent defeats and injury crisis that's a BIG 3 points for #LFC to start 2014. Clean sheet nice too :)

— Dan Kennett (@DanKennett) January 1, 2014
Thank you, Assaidi. The #LFC loanee scoring today for Stoke against Everton. Could be an important goal for #LFC. pic.twitter.com/pOZ0EyERAX

— LFC Photo (@LFCphoto) January 1, 2014
##LFC 2 #HCAFC 0 FT
Possession%: 59-41 |
Passes: 559-379 |
Accuracy%: 84-70 |
Final 3rd: 139-111 |
Accuracy%: 66-52 |
Shots: 17(6)-7(0)

— EPL Index (@EPLIndex) January 1, 2014
Important to get back on track today with important 3pts. Good start to the year. #YNWA

— Baller Social (@baller_social) January 1, 2014
180 minutes of football against Hull, 0 open play goals. Would not have predicted that a month ago.

— nate (@natefc) January 1, 2014

https://twitter.com/briankettle/status/418426413406900224

Well it wasn't a classic but my 100% Anfield win record stays in tact. If only i could afford more than 3-4 games a season!

— Dan Shepherd (@TheCarteI) January 1, 2014
#LFC have already won the same amount of games at home this season (P10 W9 D0 L1) than they did last season (P19 W9 D6 L4).

— MB (@MrBoywunder) January 1, 2014
Hull were shocking today. Glad we took advantage and got the crucial 3 points. Oldham in the FA Cup next….time to rest players?

— Jay (@Jay82_LFC) January 1, 2014
Aspas, was, well, basically awful. I can see him being moved on in the summer. I'm not sure Aspas or Kelly will be here next year either.

— Dan Shepherd (@TheCarteI) January 1, 2014
Massive three points and a needed clean sheet #lfc shame cardiff and stoke couldnt hang on

— Dan Holland (@danhollandlfc) January 1, 2014