Brendan Rodgers called the 2-0 victory over Hull City on New Years Day Liverpool's 'best win of the season,' because of the fact they won when they were tired and not at their best.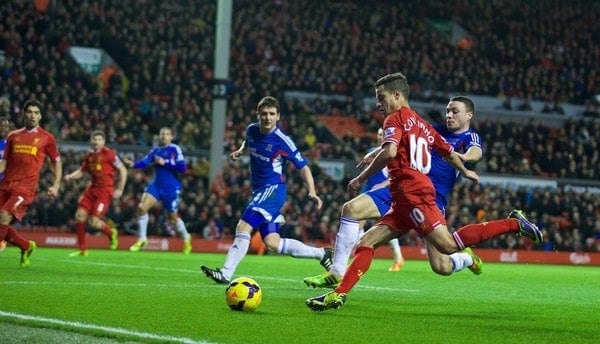 The biggest difference between Liverpool and the likes of Manchester United and Chelsea in recent years is the ability to win ugly. In other words, winning games you don't deserve to, or are under par in.
Under Rafa Benitez in the mid to late 00s there were signs of it at Liverpool, but even then there were too many dropped points at Anfield. Their run of home draws in the 2008/09 season cost them the league title without a shadow of a doubt.
Since the Spaniard left, the Reds' ability to turn draws into wins has been really poor. Whether it be under Roy Hodgson or even Kenny Dalglish, they were far too many frustrating afternoons full of missed chances and a lack of ruthlessness.
They would often dominate matches and play lovely football but, ultimately, they would get nothing out of the game.
The problems still lingered in Rodgers' first season at the club, with draws against Stoke, Newcastle and West Ham all games they should've won, among others.
Wednesday's 2-0 victory over Hull had the potential to be one of those afternoons, but Liverpool came through with flying colours, showing signs that they may have started to add more grit to their game.
After two gruelling away trips to Manchester City and Chelsea in the space of four days, the players looked understandably tired and lacklustre in the opening stages.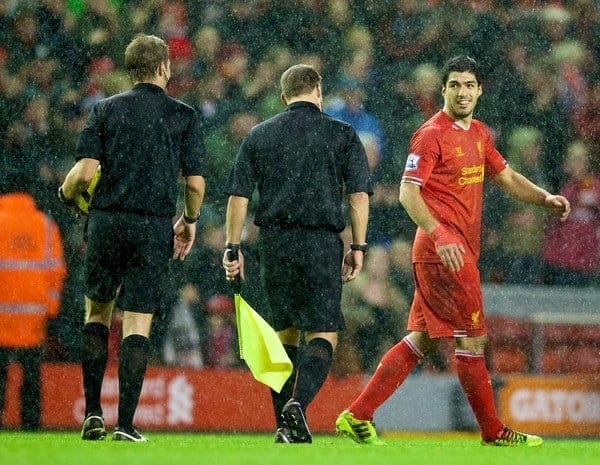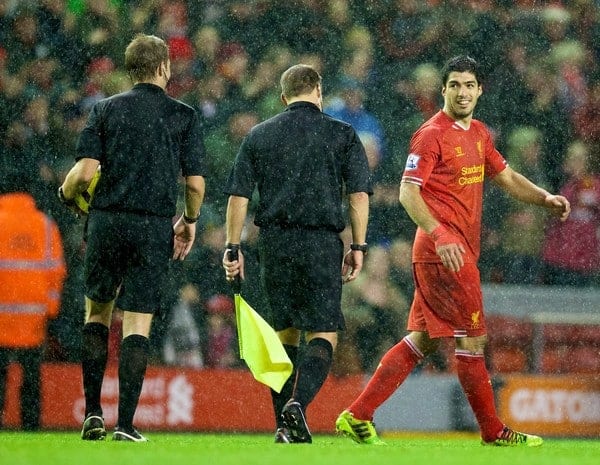 If this had been the Liverpool of the last five years, there is every chance they would've limped to a 0-0 draw, damaging their Champions League qualification chances in the process. There appears to be a new-found belief in this current crop, however. Particularly at Anfield.
Daniel Agger scored at a vital time- past Reds sides have often failed to score in the first half, putting too much pressure on themselves after the break- and it gave Liverpool a bit of breathing space in front of 45,000 fairly anxious and hungover fans.
Luis Suarez's sublime free-kick soon after the interval effectively put the game to bed, and it was another example of finding the net at a pivotal point in a game.
In truth it was a pretty average display, but when you come away with maximum points does it really matter? No player looked in top gear, but they got the job done and, vitally, stopped a run of two straight defeats.
This season, with so many sides battling for the top spots in the Premier League, regularly notching up three points is absolutely vital. The likes of City, Chelsea and Arsenal are almost winning every game at the moment- they are all winning ugly, particularly Arsenal– so not dropping silly points is paramount.
Look at United, for example. One slip up against Tottenham, all their rivals win and suddenly they are really on the back foot in their quest for a top four finish.
The win away to Spurs, the home victory against United and the thrashings of Norwich and West Brom were all terrific performances, but I agree with Rodgers; this was Liverpool's most pleasing win of the season.
If they can continue to win these scrappy games from now until May, it could make all the difference in terms of where they finish the season.
Are the Reds finally mastering the art of winning ugly? Or is it a one-0ff?
Follow Henry Jackson on twitter: @OnFootballTweet