Jack Lusby looks at the rise of 'In The Know' (ITK) internet users, who claim they have inside information regarding football club's transfer news.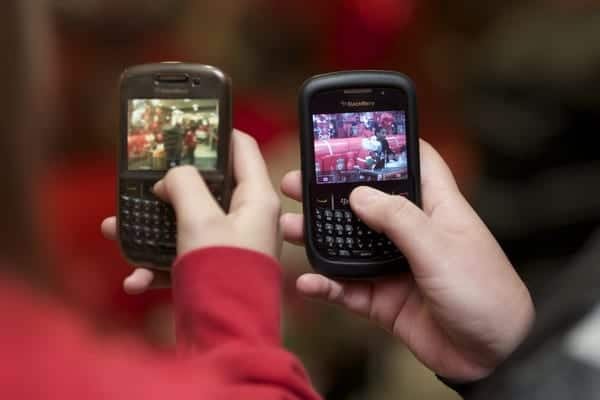 With transfer speculation now an important part of football fandom, Jack Lusby (@LusbyLatest) looks at the damages transfer rumours cause in the development of a football club.
From the demise of Ceefax to the rise of Twitter and myriad gossip columns has spawned the modern football fan. From hours spent on Football Manager every fan is an expert on every facet of player's game, be it on home soil or in the further reaches of Scandinavia. The modern football fan is a monster of consumption.
The ITK
Those perpetuating this consumption are what have come to be known as the "in the know" (ITK for short): a written-word luminary with a supposed link either within the club or close to the club. Twitter feeds are punctuated by the musings and so-called scoops of these ITKs, with new players seemingly moving in and out of the club daily.
More often than not, these rumours turn out to be false.
The rise of ITK parody Duncan Jenkins, and the abhorrent actions of Liverpool's then-Director of Communications in vanquishing the account, provides a bizarre insight into the severity with which transfer speculation is treated by a football club.
Naturally there is a subsection of ITKs that are trustworthy and often accurate – this article is by no means attempting to defame these godsends!
So, how does this damage the club?
Innumerable, and often sparklingly ludicrous, transfer rumours can harm the development of a football club in many ways.
It Heightens Expectation
Looking at the XI below goes a good way into beginning my insight into how ITK culture can damage a football club: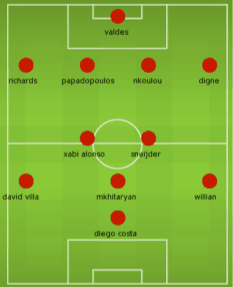 Every one of these players has been linked heavily with a move to Liverpool in recent years: a formidable squad, albeit not all expected to join Liverpool together.
In retrospect, the majority of these players signing for Liverpool within their current climate – without Champions League football – would be a ridiculous prospect. However, expectations are amassed nonetheless.
It Makes the Devil of Genuine Signings
With such heightened expectations, when reality bites the modern fan is often left with a sour taste in their mouth.
An example of this is Joe Allen.
Compared to the perennially-linked Xabi Alonso, when Allen signed for Liverpool in August 2012 for a sizeable fee fanfare was at a minimum.
Signed by Rodgers from his old club Swansea, questions were immediately raised about the credentials of the young Welshman, something which a subsequent drop in form did nothing to help.
Allen has been the subject of criticism ever since, and in my opinion this is in part due to the expectation raised prior to his arrival.
Furthermore, with the developing links between Liverpool and Egyptian winger Mohamed Salah, sections of the support would question whether signing a forward player is wise when other positions are arguably more crucially in need of reinforcement.
This is a factor which may work against Salah if he proves to be Liverpool's only signing of this transfer window.
Conversely, transfer speculation can place those already at the club in bad positions. This season, for example, vice-captain Daniel Agger has been touted for a move from the club.
This has led to increased scrutiny into the performances of the commanding Danish centre-back. Despite some assured displays when called upon this season, many have called for Agger's head: a product of ITK-spawned demonisation.
It Manifests Disappointment
Famously, Liverpool missed out on signing Clint Dempsey in the summer of 2012, with the American plumping for Spurs instead.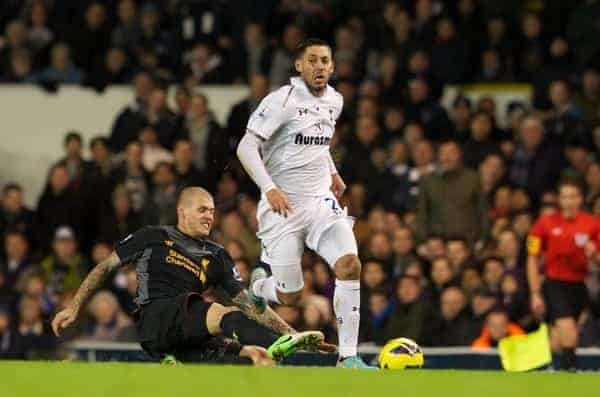 What ensued was a "what could've been" scenario, with many fans lamenting Liverpool's failure to sign a player who would've provided Brendan Rodgers with another attacking option within a paltry squad.
This left Liverpool with only one senior striker, with Luis Suarez supplemented by young Italian Fabio Borini.
However, upon reflection, signing Clint Dempsey would have lessened the chances of the club also signing Daniel Sturridge in the January transfer window.
Dempsey's record of seven goals from 29 appearances in 2012/13 is a meagre contribution compared to Sturridge's return of 10 goals in 14 games after joining the club.
In this instance a highly-documented negotiation, and the subsequent unrest in the fan-base, are examples of the damage transfer speculation can do to the club.
It Undermines the Manager's Position
Ultimately, a manager's transfers are integral to his position at a club. He is judged on the players he signs and how these players perform.
When, as detailed above, reality doesn't quite compare with an ITK-influenced fantasy, a manager's position may be undermined.
Whilst Brendan Rodgers' transfer track record for Liverpool hasn't been superb, his performance as a manager is often judged by the players who Liverpool failed to sign: this season Willian and Henrikh Mkhitaryan in particular.
Both players have joined clubs challenging for honours either in their respective leagues or in the Champions League, and this isn't something that Liverpool can quite contend with yet. As such these are essentially unrealistic targets.
The nature of transfer rumour disregards the context of Liverpool's current position; the club must rebuild from more humble pastures before putting bigger names in their crosshairs.
In this respect, Brendan Rodgers' position is often undermined again by heightened expectation.
The Supporters' Role
Whilst transfer speculation is an important part of being a football fan, and trusted sources can be carefully accumulated, the supporters' role in this as damaging the football club is to dial back expectation.
For every Diego Costa linked with an extravagant move to Anfield, there will be a more realistic Danny Ings waiting in the wings.
This January, before bemoaning Liverpool's inability to lure the transfer targets made so convincingly realistic, take a step back and consider the reality.