In one of those good old fashioned football clichés, Liverpool are "considering" a loan move for AC Milan midfielder Nigel de Jong, according to reports.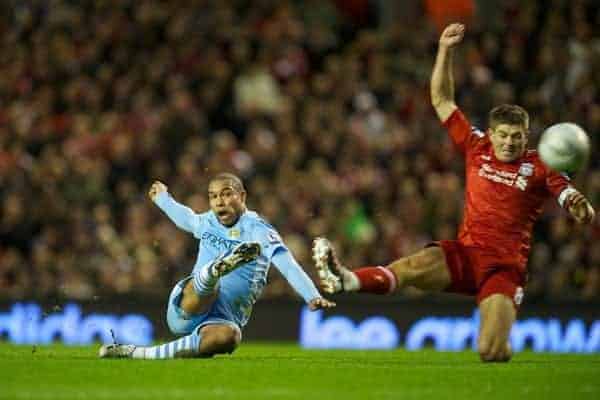 Picture the scene: Brendan Rodgers has invited the rest of the Liverpool transfer committee around to his house. They sit, in fine dressing gowns and slippers, and ponder together by the roaring fire, cognacs in hand.
Soon they might even "weigh up" or "prepare" a bid for the 29-year-old Dutch international, as people in football tend to do.
Simon Jones of the Daily Mail knows all about this meeting of minds — Rodgers, Michael Edwards and Ian Ayre, "considering" the loan move for de Jong, who has made 69 appearances for his country.
Several other journalists have caught wind of the consideration too, although Jason Mellor of the Mirror believes it is Newcastle United who are "closing in" on a permanent deal for de Jong.
Trace back the origins of this rumour and you'll most likely find it to be the work of Sports Direct News. No, we didn't realise they did football news, as well as the alleged links to sweatshops either.
Richard Flynn, who works for Sports Direct News, says Liverpool have "entered the race" to sign de Jong. Another classic football cliché as Rodgers and co. ditch their cognacs for running shoes and take their place among the starters alongside Alan Pardew, Joe Kinnear and Mike Ashley.
I think Liverpool's men have the edge in this one.
Despite this, de Jong is not the worst shout in the world either. Liverpool have been dealt a blow in the news that Lucas Leiva will miss up to two months of action after, suffering medial ligament damage during Liverpool's 2-2 draw with Aston Villa last weekend.
With many fans calling for a new central defensive midfielder anyway, Rodgers may be urged to think twice as we enter the closing days of the January transfer window.
As regards to de Jong, who incidentally has started 18 of Milan's 20 Serie A games this season; maybe Sports Direct News will prove to be the oracle of inside information. But somehow I doubt it.