Kolo Touré may have made a mistake from defence, but is he solely to blame for Liverpool dropping points at The Hawthorns? Tom McMahon (TomMc_Sports) discusses.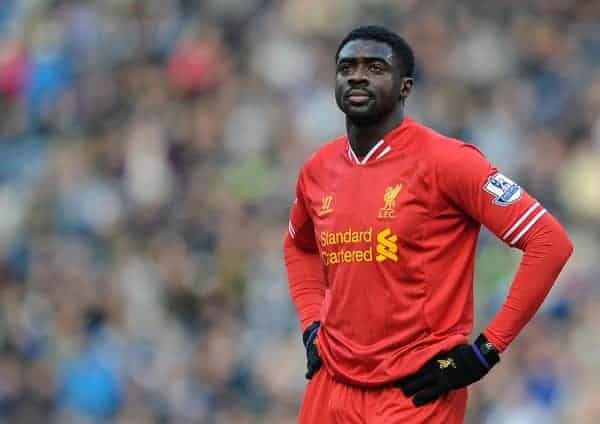 As a lumbering Kolo Touré picked out an accurate cross into Victor Anichebe's stride, the ex-Evertonian predictably placed his shot into the bottom right-hand corner of the net beyond the hapless Simon Mignolet.
Fans, like Kolo himself, were up in arms and vividly disappointed.
Of course, the pass was awful. Touré couldn't have done better at appointing himself the scapegoat for the disappointing 1-1 draw against West Bromwich Albion. Fans worldwide didn't hesitate to point the finger.
But did Liverpool really give a bolstering performance which was prised away due to the Ivorian's lack of concentration? Did the squad – upbeat by top-4 rivals Manchester United and Tottenham Hotspur dropping points – come charging out of the tunnel ready to grasp three points from a club battling relegation? Can Brendan and 'the group' really look back at this fixture and count themselves unlucky not to have won?
West-Brom Vs Liverpool: Key Stats
Total Shots: West Brom 12, Liverpool 12
Shots on Target: West Brom 4, Liverpool 3
Possession: West Brom 49.8%, Liverpool 50.2%
Interceptions: West Brom 28, Liverpool 17
Corners: West Brom 3, Liverpool 4
Total Passes: West Brom 429, Liverpool 434
Passing Accuracy opp. Half %: West Brom 63%, Liverpool 59.5%
Tackles: West Brom 23, Liverpool 21
Tackles Won %: West Brom 87%, Liverpool 66.7%
(All stats courtesy of optasports.com)
For me, the performance simply didn't merit a win. Both teams boast similar statistics in terms of possession, shots on target and in number of tackles.  The reds looked lacklustre – with a lack of cohesion, pressing and all-round effort from the central midfield areas.
Even the usual silky-yet-dogged Luis Suarez looked jaded.
The most frustrating aspect of the apathetic performance was that the stakes couldn't have been higher. A win would have seen Liverpool 1 point below Chelsea (who next play an unbeaten-at-home Manchester City at the Etihad Stadium), 4 points ahead of Everton, 5 points ahead of Tottenham and a massive 9 points ahead of Manchester United. It was arguably the most important game of the season. The team would have been breathing down the neck of the top 3; Instead, the team are in a dog-fight with local-rivals Everton for 4th place.
Ok, Kolo messed up. But do you really expect a perfect performance from a (let's be honest) 4th choice centre-back every game? With a back-line of Flanagan, Skrtel, Touré and Cissokho away from home, the realists would argue that Liverpool needed 2 goals to gain three points from this fixture.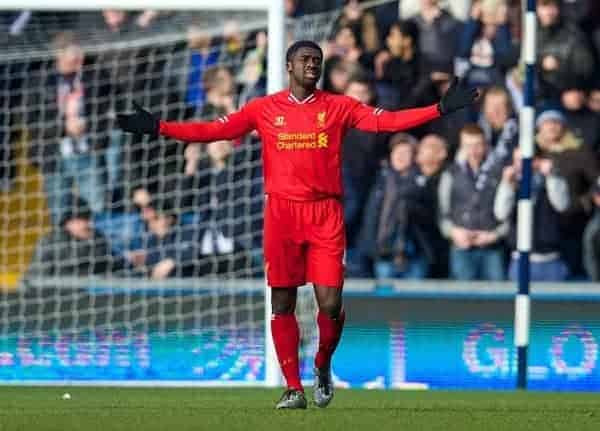 West-Brom didn't take control of the game and invited pressure – they were far from the team which hammered the reds 3-0 last August. Yet the team created few clear-cut chances, despite Foster's last-ditch save against a Luis Suarez strike just before Kolo's 'blip' minutes later. The only players which really looked determined to cement their place in the Champions League next season were Steven Gerrard and Raheem Sterling.
And that – for me – demonstrates a more serious issue than Kolo Tourés ineptitude at passing from the back.
It would be far-fetched to blame Brendan Rodgers in failing to inspire the squad, given the lack of information we as a fan base have of his in-house management. But why did the team look so tired and deflated on the pitch? Is the issue deeper than simply motivation and more to do with the Sports Science side of management? Maybe the team, like fans, were disappointed with the lack of reinforcements in the January Transfer Window?
Ironically, the squad looked anything but 'galvanised'.
Brendan Rodgers' comments post-match describing the result as 'a point gained' at The Hawthornes failed to inspire either. As a Rodgers advocate, I hope the manager is just deflecting blame from Touré the players, but deep-down is as bitterly disappointed with the lacklustre performance as we are.
Regardless, Kolo and the team need to brush themselves down and move on. The battle for 4th place has just gotten more difficult. Hopefully Brendan will fire-up the team for future fixtures which carry as much magnitude – and there's few better fixtures to bounce-back stronger from adversity than against Arsenal at home.
Just please, Liverpool, approach the game with more vigour and tenacity than against West Brom. That way, the team will hopefully get the three points the club deserves and needs for Champions League qualification.