It's time to stop beating Kolo with a stick over his error at West Brom, there's 14 'carrots' available to atone for it, Neil Poole explains.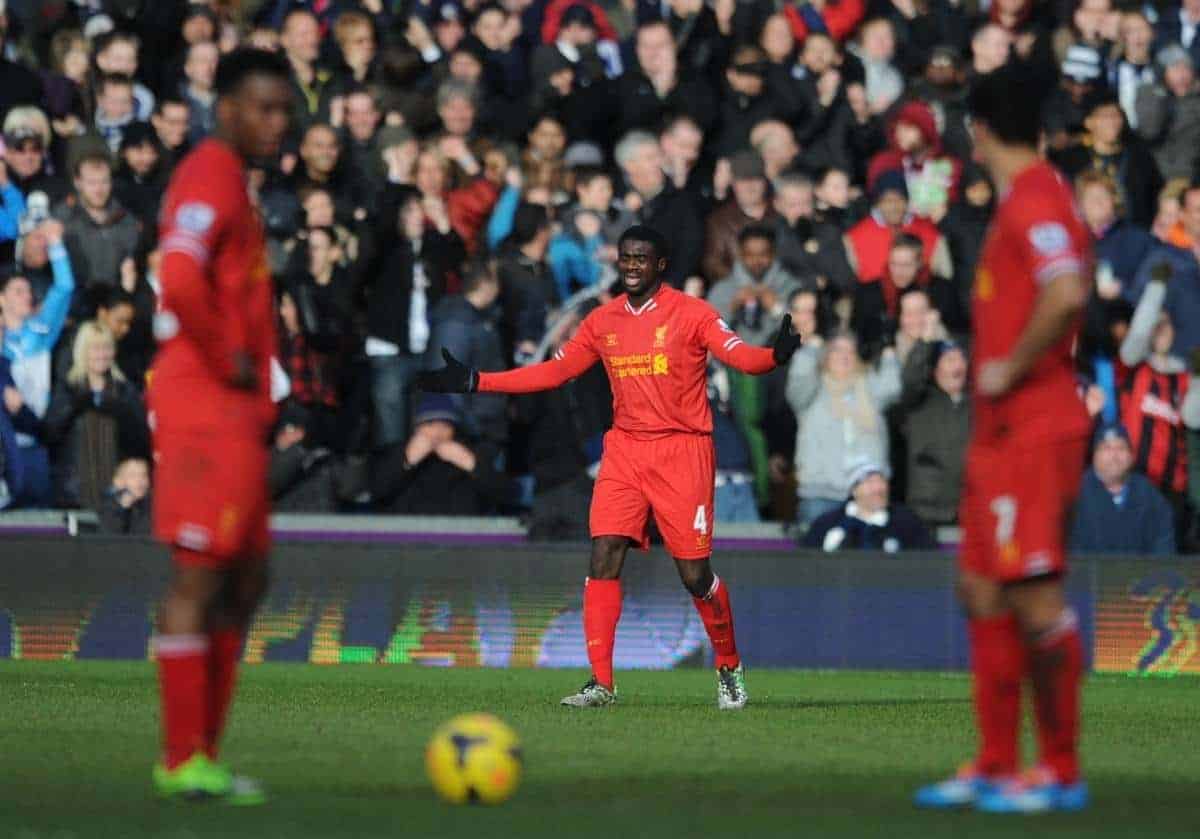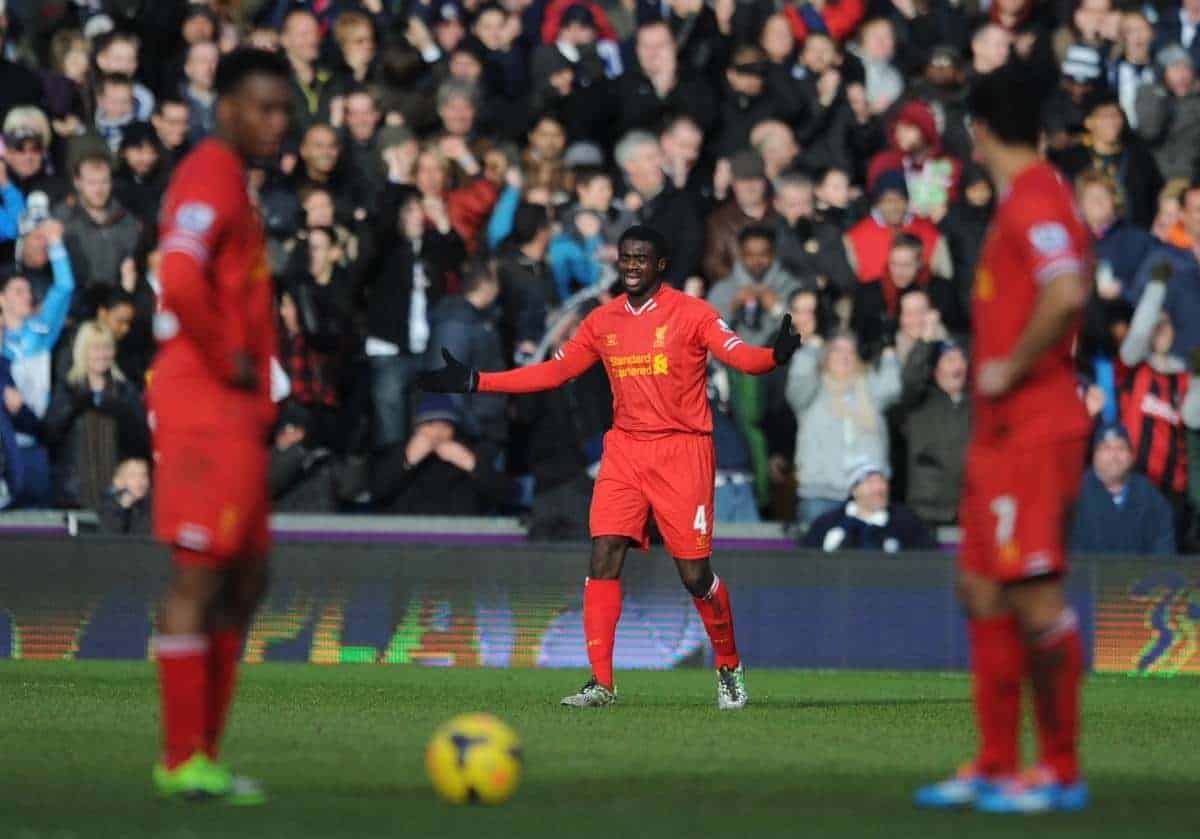 In the Oscars next month, Kolo Toure will wipe the floor with Daniel Sturridge when it comes down to the 'Best Head in Hands' performance.
Sturridge, hammed up the disappointment a bit after his penalty miss against Everton, standing motionless, head in hands in front of the Kop. We were already four goals to the good and his audience was a forgiving Anfield crowd in high spirits, happy to play along with the performance.
This isn't to say that Sturridge wasn't genuinely disappointed. As the reality of missing out on a derby hat-trick started sinking in, the mask dropped and he started losing his discipline. Understandable.
However, there's no time to improvise your best sad face when the mistake is truly costly. Kolo's reaction after wastefully passing away 2 points across our own 18-yard box was pure tortured method acting. He was consumed with regret and instinctively revealed it.
When an error significantly affects the outcome of a game like his, the player turns into an opened mouthed clown; the hands on the head are the embodiment of gormless desolation.  Nobody is going to come and comfort you mate. No one is really in the mood for singing your name. Footy can't half be a bastard sometimes.
The video of Phil Thompson below is a perfect example of how as reactions become less and less restrained they are indicative of a move up the sliding scale of costly football errors. Thompson's response comes just after John Arne Riise's injury time own goal in the first leg of the 2008 Champions League semi-final, which ultimately we never recovered from:
I love the way he flips and shouts at those laughing around him about it because I can empathise with it. We've all been there when a bit of wrongly timed 'banter' pops the vein in your head and  you're on the brink of  a 'Falling Down' moment. If this film reference makes no sense to you click here
But in the pantheon of Liverpool howlers, Kolo can breathe easy because crucially he and the team have 14 games left to cancel out the two lost points.  Thomo's reaction that night in 2008 was so primitively angry because he knew that the last minute, away-goal conceded massively impacted on the tie. It made the remaining 90 minutes at Stamford Bridge far more difficult to negotiate. He was right. The treasure of another Champions League final was snatched away from us.
Essentially the only way that Kolo's mistake will cost us a Champions League place is if we go on to win every other game, miss out by two points and we decide to totally ignore every other mistake any other player had made in 57 hours of football this season. If anyone does become scapegoat it will occur much later in the season, when there's less time to reverse the damage. Regardless of who it may turn out to be, I personally already blame Harry Kewell. I guess everybody else will blame Cissokho.
The idea that one incident or one game dictates the outcome of a 38 game league campaign is ludicrous. To this day you'll still hear Neil Warnock bleating on that Sheffield United's were relegated in 2007 as a consequence of the weakened Liverpool side Rafa put out against their relegation rivals, Fulham. No Neil, you got relegated because you didn't amass enough points between August and May to stay up. The claim is even more ridiculous when considering that the Blades got beat in their final game anyway. Neil Warnock is a bit like a review in the NME: the truth is the opposite to what is being said.
And essentially that what it boils down to. Football is a great story and people will impose whatever meaning they want to add a bit of colour or suit their own agenda.
Leaving the comfort of Liverpool behind for a minute and heading towards the landlocked squalor of Manchester, you only have to consider the way history has rewritten the importance of Denis Law's back heeled goal against Manchester United when they were relegated in 1974. Still touted as the goal that sent them down and scored by the man who had given them great service and loved them, it's a splendidly tragic tale. However, it totally ignores the fact that the way other results went that day meant they would have gone down regardless of the goal anyway. Law, need not worry, he didn't destroy Manchester United; he's no David Moyes. Snigger, snigger.

But there's no story in Kolo's mistake. It's happened too early, we didn't lose and it wasn't against a rival. There's no real history between Liverpool and Kolo, he's not disliked, he's even got a bit of cult status that will protect him when people look back over this season. He'll be ok. There is of course the argument that his mistake robbed us of momentum after the derby win. However, if the momentum of a whole season can be stopped in its tracks by his daft error then we probably haven't got the right mentality to take a Champions League spot anyway.
No, it's done and dusted now. It time to put down the stick. It won't do anyone any good. Instead, Kolo needs to tuck into the 14 carrots being dangled in front of him, atoning for his error by putting in some improved performances and making sure he doesn't make the same mistake again. Doing so may just help us reach that Champion's League spot. Who knows, he may even run that little bit faster without people on his back.
Neil Poole