As we approach 20 months since Brendan Rodgers was appointed Liverpool manager, Si Steers takes a look at the improvements he's made at Anfield.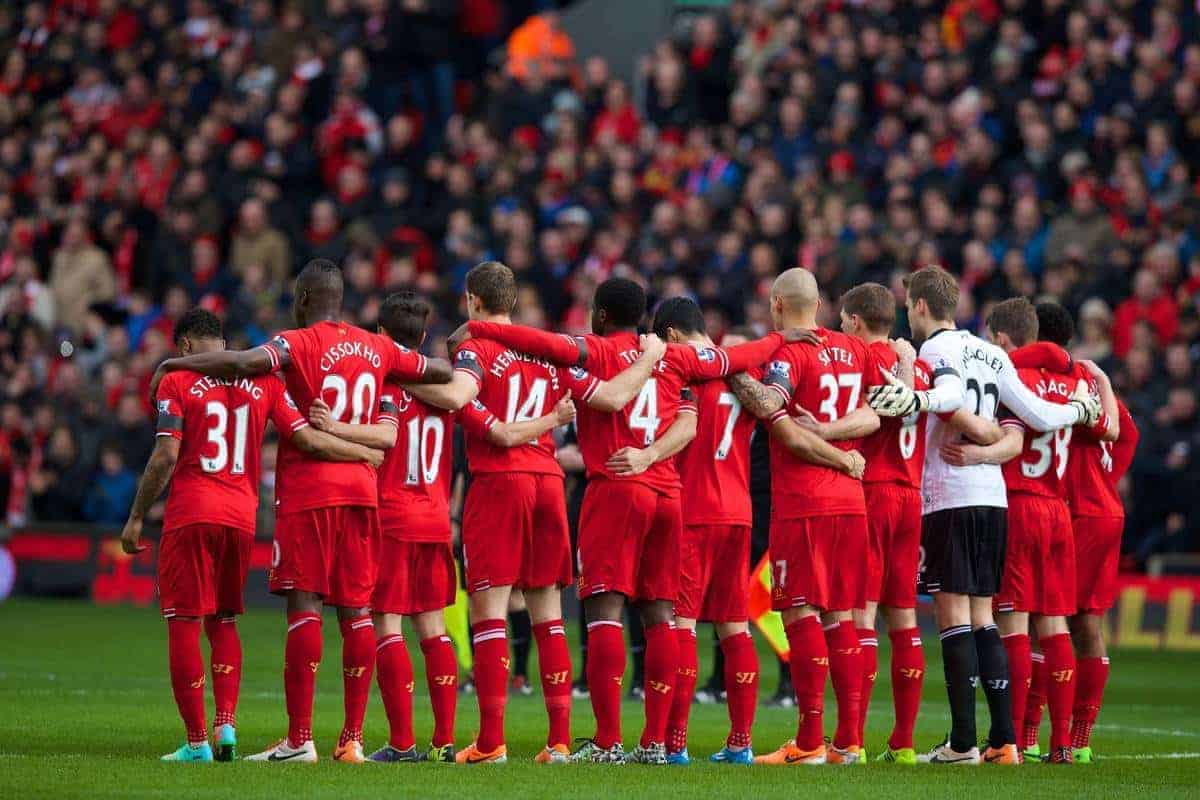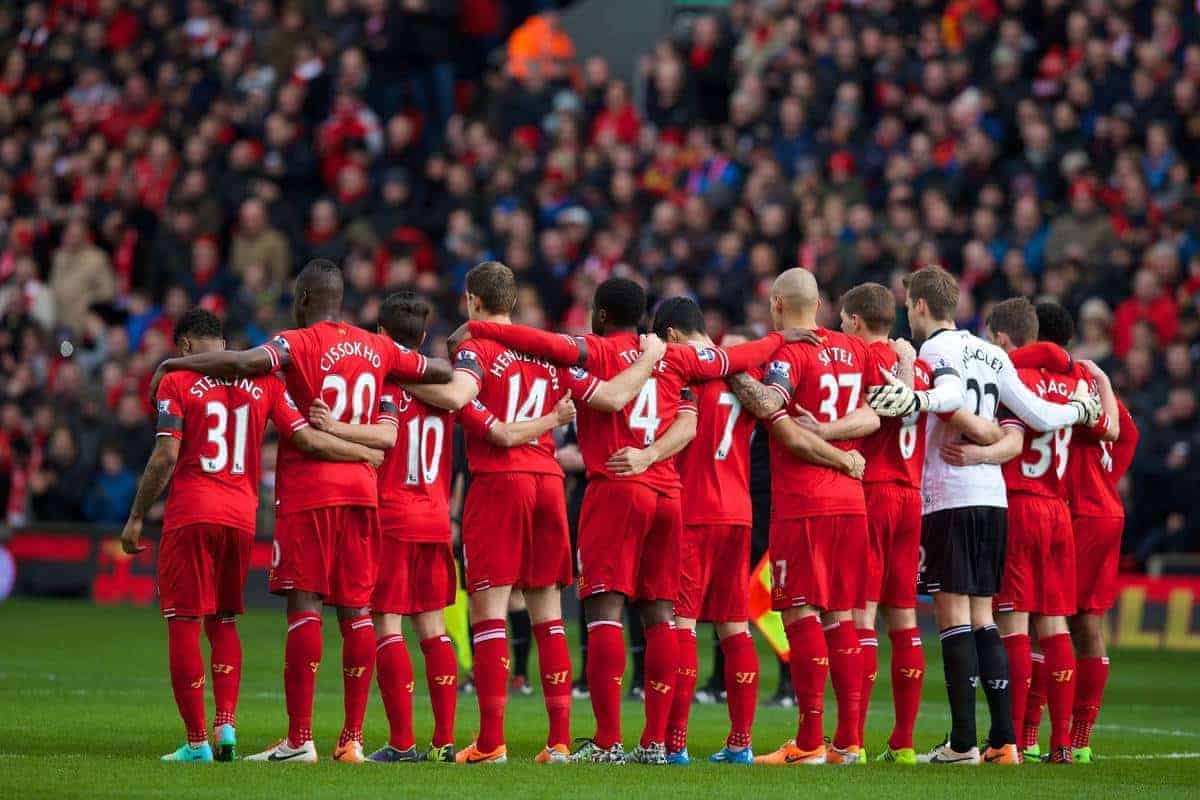 Brendan Rodgers is almost half way through his initial three year deal and after a period of settling in he is now beginning to win around even the most ardent of doubters. Rodgers' team continues to grow and is playing a thrilling brand of attacking football. People are beginning to sit up and take notice.
It hasn't all been plain sailing, for every step forward we have taken under Rodgers, there have been a few painful reminders that we have a way to go until we are the finished article. But the DNA of this Liverpool team is very much starting to look like the vision Rodgers shared with FSG to get the job.
The Rodgers philosophy has shifted slightly; pressing is still the key to our game, and when we hunt in packs it is brilliant to watch. There is probably more dynamism when we are in possession than we expected, and death by football has taken on a slightly different meaning – ask Spurs, Everton or Arsenal. We have sacrificed control for offence – perhaps a sign of where the strength lies in the current make up of our squad, but it is producing incredible football when it clicks.
As we evolve under Rodgers it is likely we will see more balance between attack and defence, with more of an emphasis on possession. But without losing that explosive side to our game that can blow any team away.
Rodgers: a great 'man manager'

It is clear that one of Rodgers biggest strengths is as a coach and a man manager. He knows what makes his players tick. He trusts his players, and he isn't scared of egos. In Rodgers ideals, the team is the star. The substitution of Daniel Sturridge against Everton was a clear sign that as soon as you put personal glory over that of the team, you will be pulled up on it.
We have seen some sensational individual performances this season; but it is the functioning of the team that is making that possible. Every single one of our attacking players is playing with their head up, the intelligence of movement, speed of thought and awareness of others positions is a potent chemistry.
One of the biggest improvements this season has been in mentality. So many players have improved; there is an 'inner belief' that is driving performance; Henderson and Flanagan look to have moved onto a different level. In games where we haven't played well there is a collective determination not to lose. We don't have the strongest squad in the league, but we look to have the hunger and belief to bridge gaps in quality that has kept us in the 'title conversation' heading into the final third of the season.

Luis Suarez is now playing with a calmness that has taken his game into the stratosphere. He has learnt to channel his energy into his game, and it has made him an even better player. It's a similar story with Sturridge, he is now playing on instinct, and his finishing has been sublime.
It was Rodgers decision to bring in Dr Steven Peters to work with the first team; a world renowned sports psychiatrist . His work looks to have had a significant impact on both player performance and mentality at Liverpool. If Rodgers gives the players his trust, Peters looks to have given them inner belief, and it is a recipe that is getting the very best out of the squad.
It is no coincidence that individually and collectively we look mentally stronger this season, bringing in Dr Peters was a solution that Rodgers identified to help make the team mentally stronger. Rodgers is proving himself to be an elite 'end to end' coach; almost every player has improved under his tenure that is credit to his work on the training pitch and his appreciation and understanding of a player's mentality in parallel with ability.
The transfer process
There was a real sense of frustration during the January transfer window that we missed out on two more high profile targets. The fans were frustrated, and it was evident that Rodgers was equally frustrated. Rodgers is a man that cherishes unity at a football club, so will never let those frustrations boil over and affect the team.
It is easy to pick the bones out of a failed transfer, and it is a shame that failure in the market can quickly become a dominant marker to overall progression, whereas the unpredictability of the market makes it a difficult metric to judge.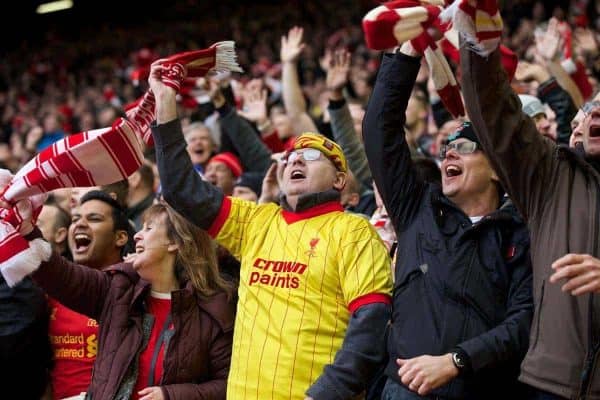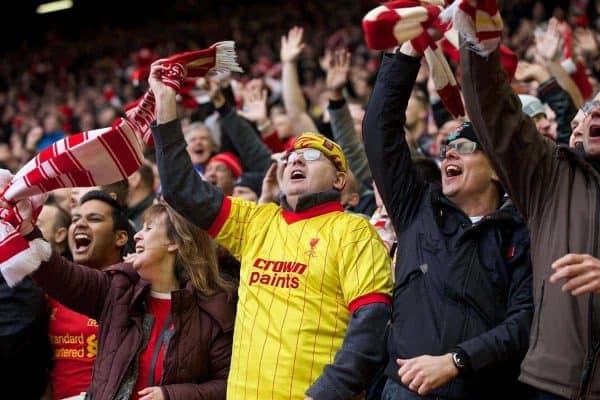 That said, there is no question that there is something not quite working with our transfer policy if we want to compete at the top end of the market. It is easy to point the finger of blame at Ian Ayre or FSG for failed transfers, but the idealism of getting the best possible deal for the club and sourcing value has the right intentions, it is just unrealistic in the cage fighting environment of football transfers.
It is something the club need to look at ahead of the summer. It maybe that the committee needs more leadership so that decision making is quicker and there is an accountability. Ayre maybe a very good negotiator, but you need to have the judgement that can inform you when a deal still makes sense outside of your value parameters – that for me is where the gap is.
Looking at the clubs transfer tactics from the outside, you can understand the frustration and critique from supporters and the media. The January strategy was hard to understand from a recruitment perspective (e.g. the priority roles) and also the execution (notably the Salah deal).
But the supporters and the media don't have all of the information that the club has. They are not privy to recruitment conversations or negotiations. The transfer committee is still in its relative infancy, and there looks to be a twinge of naivety at times. That is something that can be fixed; longer term by maturity, shorter term by adding an experienced voice to the process.
There is little point in looking backwards on failed transfers, unless it is to learn from mistakes.
In good health
Both on the pitch and off it (transfer process aside) the club is in a good state of health. The timing of announcing new commercial deals with Dunkin Donuts and Garuda Airlines during the January window wasn't ideal. Neither was the announcement on Anfield redevelopment which supporters will always see as a cynical piece of PR in a transfer window where no new players were recruited.
But looking beyond the timing of the announcements, all three things are good news for the club. Two more commercial partners will contribute to increased revenue, giving the club more flex in the transfer market. The club and council are within touching distance of turning plans to redevelop Anfield into reality.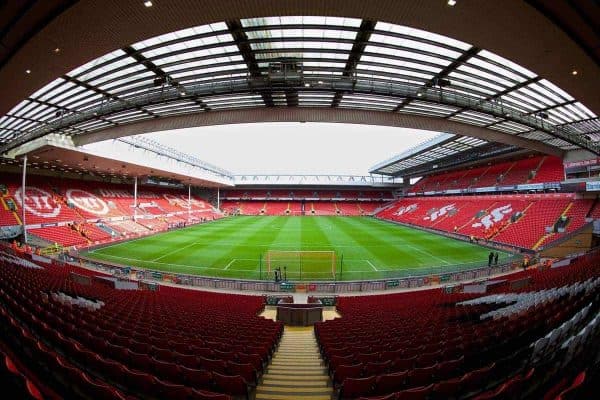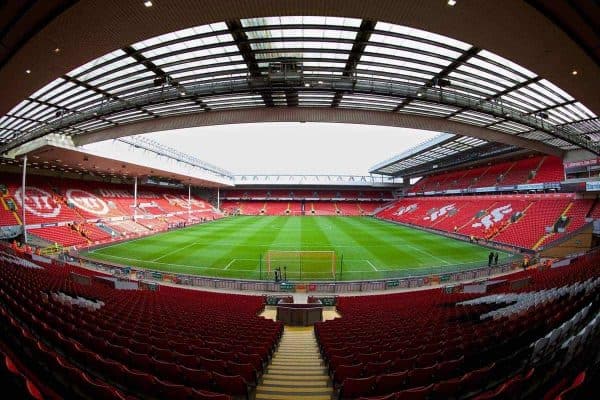 The club is growing under FSG and heading in the right direction. The exciting team we are building on the pitch has been put together under the watch of the owners. The appointment of Rodgers, recruitment of Sturridge, Coutinho, and Cissokho (just kidding – although he is a cult player in the making) and keeping hold of Luis Suarez.
People may say that the owners have lucked out by the form of Suarez; but the commitment to stand by him when the entire country tried to force him out, and the strength of will to keep hold of him in the summer should be appreciated. A lot of other clubs might have cashed in. FSG and Rodgers rolled the dice on Suarez, and are now reaping the rewards.
Of course there is still a lot of work to do for FSG, and they will know that. They need to make sure that the structure and transfer process is an enabler for the manager to grow the team on the pitch. Revenue is going up, so there is money available, it needs to be spent efficiently, but also effectively. And the stadium solution is always going to be the ultimate metric of success for them.
The supporters committee are working closely with the club on issues that matter to fans, such as ticketing. There is now a closer alignment of agenda's with the Spirit of Shankly which can only be good news. There is likely a strong disconnect between the clubs and supporters view of ticket prices as they both have a tunnel vision of supply & demand v affordability. Somewhere in the middle, there has to be a compromise that can work for everyone. It could be redevelopment is a catalyst for that.
Strong foundations
In the 20 months since his appointment Brendan Rodgers has built the foundations of a brilliant team. It has youth, energy, hunger and quality in all of the right areas. It will only get better at it continues to mature. It isn't yet the finished article, and the squad needs more depth to make us sustainable contenders. But the base is very much there.
We also have strong foundations off the pitch, particularly around the sustainability of our finances.
If we can achieve our objective of top 4 this season a pivotal summer awaits. A return to the Champions League in parallel with our new commercial deals and a timetable for Anfield redevelopment can be the catalyst to awaken a sleeping giant.
There will likely be more twists and turns this season, but we have a huge opportunity, we just need to seize it.