Brendan Rodgers reflected on his side's 2-1 defeat at Arsenal in the FA Cup on Sunday afternoon, declaring "the best team lost."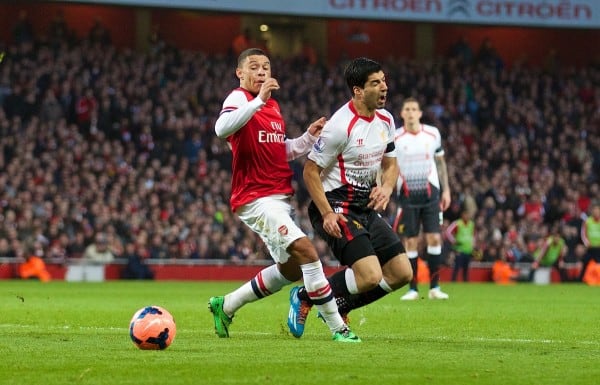 He also expressed his bewilderment at how referee Howard Webb failed to give Liverpool a second penalty when Luis Suarez was chopped down by Alex Oxlade-Chamberlain in the second-half.
With quotes picked up by the Mirror, when asked about the decision by Webb, Rodgers replied: "A blatant penalty. It was probably more clear and blatant than the first. I'm not sure because just after the first but it was certainly a clear penalty.
"Luis got a touch on the ball and young Alex has taken him out.
"It was a strange decision. It was a penalty and it was a clear one."
Liverpool had earlier come back into the game after finding themselves 2-0 down shortly after half-time.
Oxlade-Chamberlain and Lucas Podolski had give Arsene Wenger's side a comfortable two-goal cushion, but a Steven Gerrard penalty just before the hour mark brought a valiant Liverpool back into the game.
"I thought the best team lost," Rodgers said. "I thought the very least we deserved was a replay. We probably should have been 2-0 up inside those first six or seven minutes. Going forward we were outstanding.
"I'm disappointed with the goals, the first one in particular was just a long ball into the box. But apart from that, going forward we were a real a threat and are bitterly disappointed not to get something."
Liverpool's attentions now turn to the Premier League, with 12 games of the season to go and a home clash against Swansea City next Sunday afternoon at Anfield.