Tickets for the Memorial Service to mark the 25th Anniversary of the Hillsborough disaster will be available from today.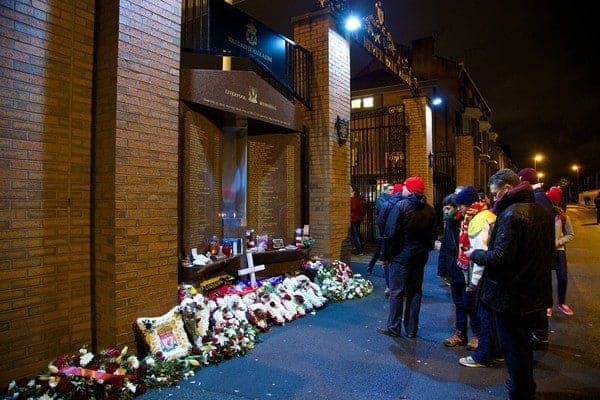 The Hillsborough Family Support Group event, which takes place at Anfield Stadium at 2:45pm on Tuesday 15th April, is free of charge for those wishing to pay their respects to the 96 Liverpool fans who tragically lost their lives in 1989.
Tickets, which will be limited to four per application, will be available to collect until Monday 31st March 2014 from the Club's ticket office at Anfield, by telephone on 0843 170 5555 (overseas 0044 151 907 9399) and by postal application to Liverpool Football Club Ticket Office, PO Box 204, Liverpool, L69 3JF.
Margaret Aspinall, Chair of the Hillsborough Family Support Group, said: "Every day we continue to remember those who lost their lives. During this 25th anniversary service we will turn on a light for each and every life that was extinguished prematurely and the eternal flame of the Hillsborough Memorial will continue to light our way through the darkest days.
"We expect the Service to be busy so we urge you to obtain your ticket as early as possible and only request the amount of tickets you need. We have also put a closing date of Monday 31st March so we can plan accordingly.
"For many, 15th April may be a working day and there will be those who are unable to attend. We invite you to join us in thought and spirit and keep us in your prayers at this difficult time."