Liverpool have added another fixture to their pre-season tour of the USA this summer, set to face Roma at Fenway Park, Boston on Wednesday 23rd July.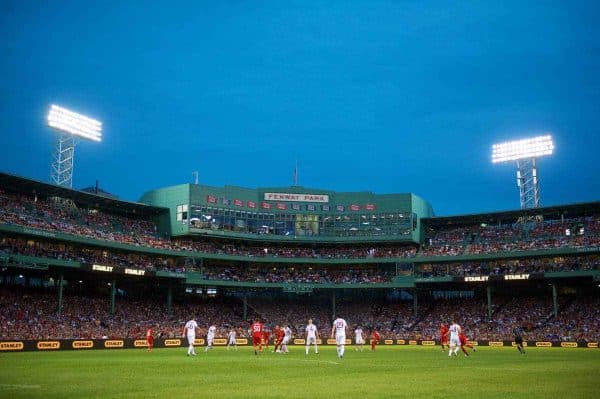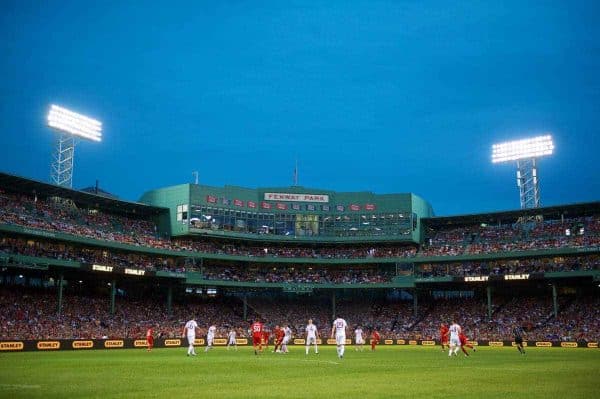 The match is a repeat of the Reds' first trip to Fenway Park in 2012, when the Italians beat Liverpool 2-1.
It continues the ties created by Liverpool's owners between the club and American baseball team the Boston Red Sox, who they also own.
It was confirmed last month that Liverpool will play three other games in the USA as part of preparations for the 2014/15 season.
On Sunday 27th July, Liverpool take on Olympiakos at Soldier Field, home of the Chicago Bears NFL team in Illinois.
On Wednesday, 30th July, the Reds take on Manchester City at the Yankee Stadium, New York.
On Saturday, 2nd August, Liverpool face their European Cup Final opponents of 2005 and 2007 at the Bank of America Stadium in Charlotte, North Carolina.
Liverpool chairman Tom Werner said of the game against Roma that kicks start the summer tour, as per LFC Tour, "Liverpool FC and AS Roma are two of the most highly regarded clubs in all of football and we're thrilled to welcome them back to Boston and showcase some of the world's top talent playing the 'Beautiful Game' right here on the pitch at Fenway Park.
"The atmosphere at their first Fenway match was electric and with both clubs' passionate supporters, tremendous worldwide following and strong ties to the city, the rematch is sure to be memorable."
Tickets for the Liverpool v Roma game in Boston go on sale on Friday, May 2nd.
Full LFC US tour dates:
Wednesday 23 July – Liverpool FC v AS Roma – Kick-off 5pm CST at Fenway Park, Boston
Sunday 27 July – Liverpool FC v Olympiacos – Kick-off 5pm CST at Soldier Field Stadium, Chicago
Wednesday 30 July – Manchester City v Liverpool FC – Kick-off 7pm EST at Yankee Stadium, New York
Saturday 2 August – Liverpool FC v AC Milan – Kick-off 6:30pm EST at Bank of America Stadium, Charlotte