Liverpool have found the back of the net more than other side in the league this season. Statistics show that, compared to their rivals at the top of the Premier League, the Reds are outdoing them with every type of goal too.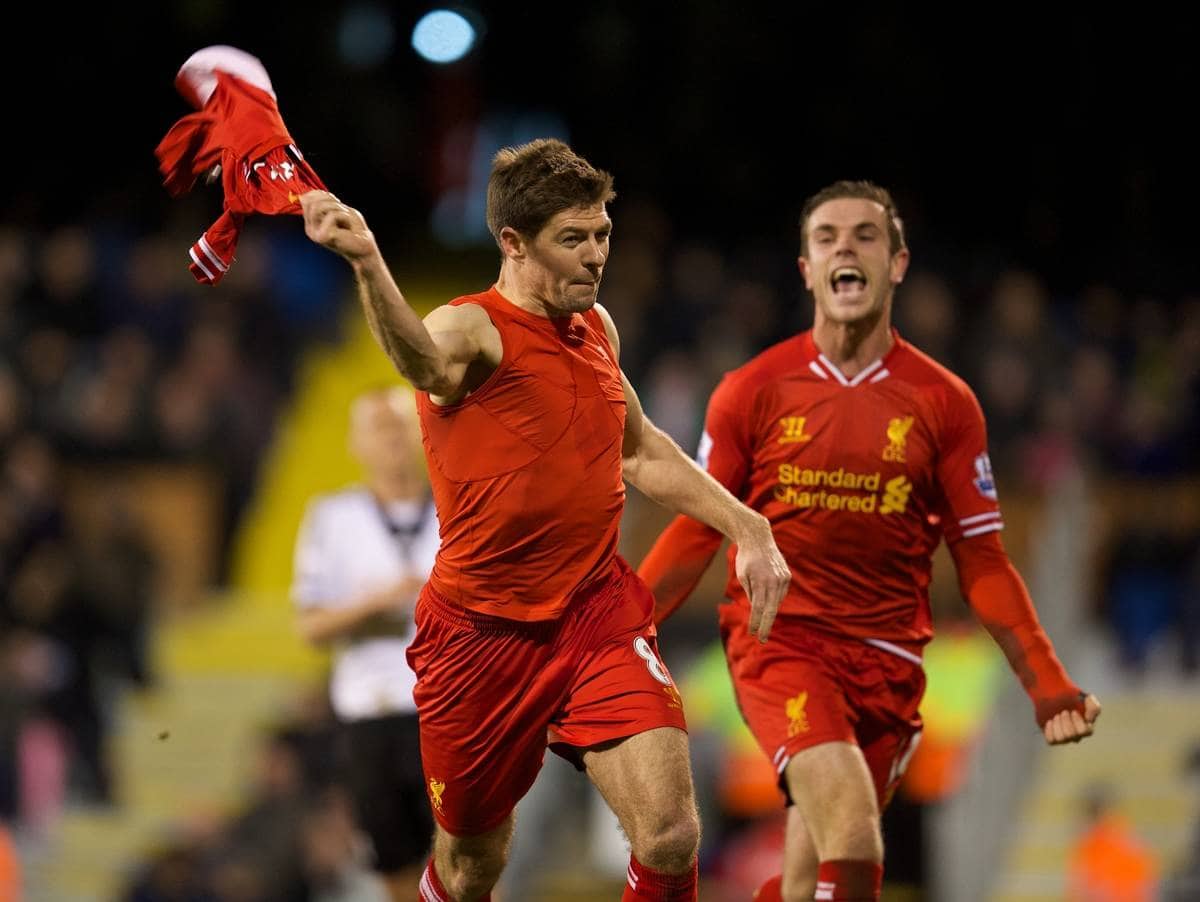 By Henry Jackson (@OnFootballTweet)
Over the last 10 or 15 years, it's fair to say that Liverpool have often been found guilty of being a bit goal-shy in the Premier League. Frustrating 0-0 draws at home and insipid away defeats have been all too familiar at different times.
Under both Gerard Houllier and Rafa Benitez Liverpool were exceptionally well-drilled and tough to break down, but they didn't play to entertain.
The nightmare reign of Roy Hodgson followed by, let's face it, not Kenny Dalglish's finest spell at the club, saw Liverpool plunge new depths when it came to goalscoring. In 2010/11 and 2011/12 Liverpool scored just 59 and 47 in the league, respectively.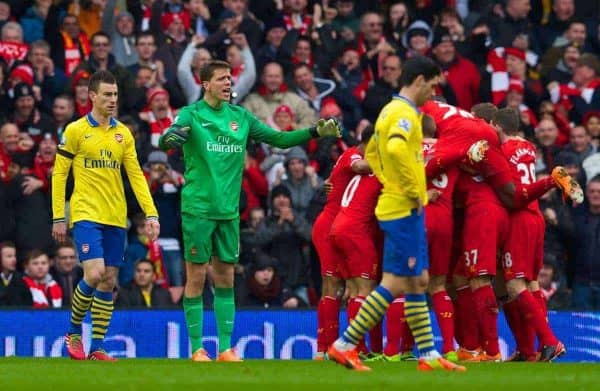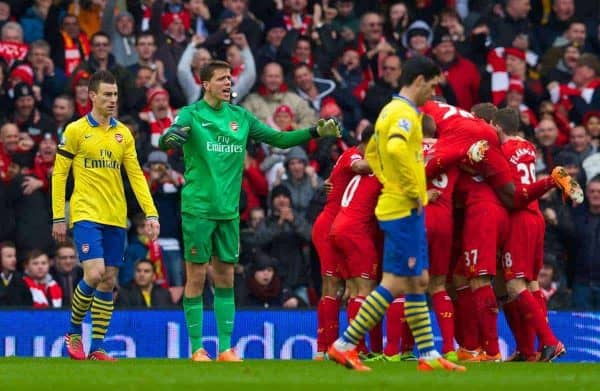 When Brendan Rodgers arrived at Anfield in the summer of 2012, he promised to play an attacking brand of football not seen at the club since the mid 1990s. In his first season they scored a very respectable 71 goals.
The 73 strikes the Reds have already scored this season will see them obliterate their Premier League record for goals scored- 77 in the 2008/09 season- and may even seen them break their all-time top flight record of 92 in a campaign.
Considering some of the hugely successful, entertaining sides Liverpool have produced throughout their illustrious history, this is a hugely impressive statistic.
Rodgers' side are the top scorers in the league at the moment, and their superb run of form is seeing them mount a genuine title challenge. No Premier League team has ever scored more after 28 games than they have.
While the outscoring of their rivals is impressive in its own right, it is the variety of Liverpool's goals that have been so pleasing. The below table, using data from WhoScored, highlights just that:
[table id=47 /]
Set Piece Specialists
The number of goals scored from set pieces is extremely pleasing, as this is something that has so often been a weakness of Liverpool's over the years.
While the likes of Martin Skrtel, Daniel Agger and Mamadou Sakho deserve praise for getting the better of their marker a number on a number of occasions, the man who deserves real credit is Steven Gerrard.
The quality that he possesses from dead ball situations is unrivalled anywhere in the league, and perhaps even the world at present.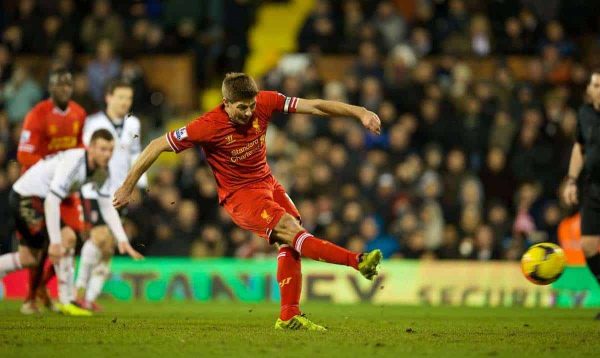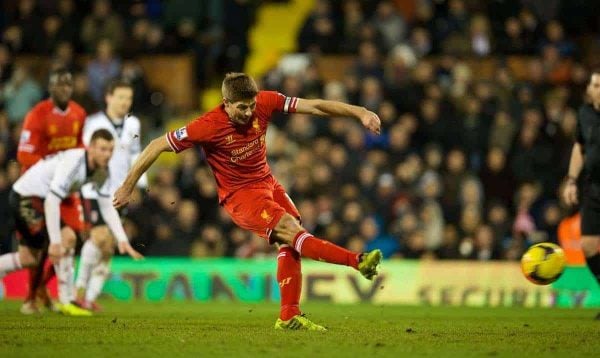 The 33-year-old has always been dependable at delivering corners and free-kicks from out wide, but in the last year or so he seems to have gone up a notch. This is the key factor behind Liverpool's resurgence from set pieces. His reliability from penalties has also been exemplary, scoring all six of his spot kicks.
Luis Suarez, meanwhile, is a free-kick master from 25 or 30 yards out, as proven by stunning efforts against Everton, Norwich and Hull in recent times.
Counter
The counter attack statistics are also very telling. The quartet of Suarez, Daniel Sturridge, Philippe Coutinho and Raheem Sterling have been exceptional as an attacking unit, especially in the last couple of months, and their ruthlessness on the break is there for all to see.

The way they broke at pace in the two unforgettable wins over Everton and Arsenal perfectly highlights how Liverpool have been the best counter attacking team in the Premier League. Even Manchester City, lauded for most of the campaign for their attacking breakaways, have not been as effective.
If Liverpool do go on to win their first ever Premier League title this season, it will be predominantly down to their outstanding attacking play and relentless goalscoring.
Whether it's the consistent quality from set pieces, ruthlessness on the counter attack or coolness from the spot, Liverpool are outdoing all of their rivals on every level when it comes to goals. Long may it continue.