Brendan Rodgers has an unshakable belief in his own methods, writes Aaron Cutler.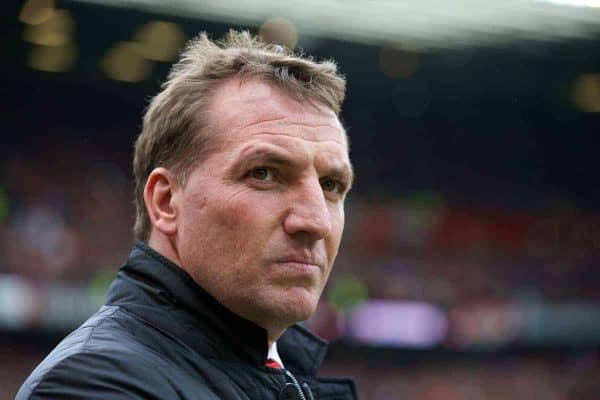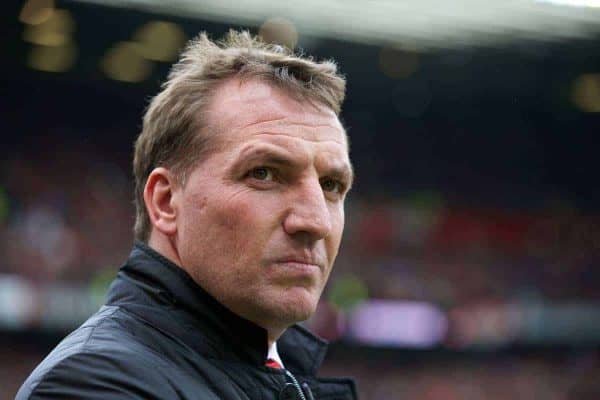 Football is a game of opinions. We all have them. Everyone from a board of directors down thinks they know best. The topic of conversation can vary but a lack of consensus is steadfast. Whether it financial prudence or the ratio of meat to pastry in a half time pie, we debate everything – a fact exasperated by modern media and the invention of online forums, podcasts and twitter.
The appointment of Brendan Rodgers was no different. His unveiling was met with a curious mix of emotions. Delight, anger, suspicion, denial – you name it, disunity raged as fans moped in a post Hicks/Gillett hangover. It is only now, 18 months into a bright new dawn that supporters are beginning to unite once more. The irony in that of course is Rodgers has become the band aid. Moreover, he has assumed that role by discarding almost all opinions. Indeed by sticking to his own principles he has transformed Liverpool from mid-table no-hopers to title challengers. Stubbornness prevailed.
Loaning/Selling Andy Carroll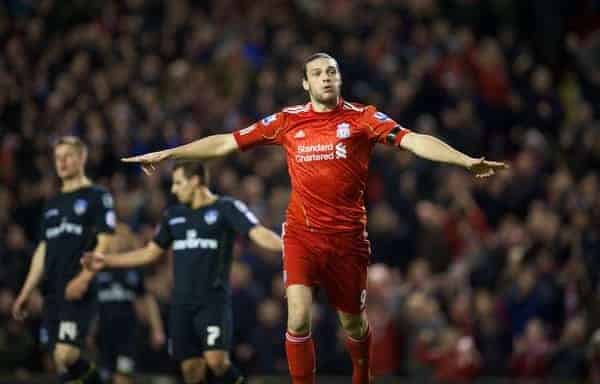 On succeeding Kenny Dalglish Rodgers talked at great length about his footballing principles. Never too far from a microphone he preached death by football, the possession game, tiki-taka, you name it. Some bought into such anecdotes; others belittled them as cheap soundbites. Nevertheless the manager was true to his vision, installing a pass-and-move mantra which marginalised certain personnel. Cue his first major call.
Andy Carroll ultimately failed to justify his enormous price tag but did hint at a revival towards the end of Dalglish's tenure. An FA Cup cameo almost wrestled the trophy from Chelsea, while an impressive Euro 2012 had fans believing he was set to catch fire at Anfield. Rodgers had other ideas. Tall, cumbersome and erratic in possession his laboured nature was never going to fit into a progressive 4-3-3. Compare his movement to that of Suarez, Sturrdige and Sterling today and the chasm is frightening. Even so it takes a brave man to sanction the departure of a club record signing following just one full season. In the face of widespread intrigue if not opposition, Brendan ushered the striker out of L4.
Introducing Youngsters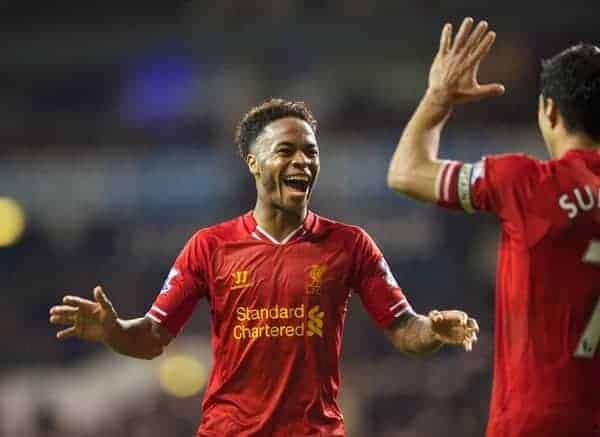 Carroll was accompanied by Charlie Adam, Dirk Kuyt, Maxi Rodriguez, Craig Bellamy and Alberto Aquilani. These transfers differed in reasons but the fact is Liverpool lost a great deal of experience as Rodgers plumped for youth in that early period. Within the first three months of the season Raheem Sterling, Andre Wisdom, Suso, Jon Flanagan, Adam Morgan, Conor Coady and Jerome Sinclair all featured. Though nobody objected to youngsters being given a shot some did question the regularity of such involvement. Determined to promote from within Rodgers persisted. Of course not all have blossomed into first team regulars but his unique style of coaching has improved certain individuals beyond recognition.
Sterling has weathered a dip in form to emerge as a key attacking player. His potential was evident but not the tactical awareness, upper body strength, movement and work rate we see now. Rodgers has honed his skills masterfully. Likewise Jon Flanagan has developed from a hard tackling defender into a ball playing full-back, a seeming no-hoper to first team regular. Jordan Henderson meanwhile has matured into the most consistent English midfielder in the Premier League. All three were written off by a huge proportion of the Twitterati but have kicked on because of their manager. He persisted; never abandoning his methods.
Game Plans
Formations were a big sticking point of Rodgers first season at the helm. No Plan B was the accusation levelled at him by hordes of supporters, myself included. But over time he has introduced new tactics, silencing those who labelled him a one trick pony. Not only that, our style of play has altered accordingly.
This season alone we have adopted 4-3-3, 3-5-2, 4-1-3-2, 4-2-2-2, 4-4-2 .. combinations aplenty. Look at the manner of victories also. We ground wins out at the beginning of the season, fending off Villa and United. We bedazzled the likes of Fulham and Norwich at home with some quite exquisite attacking play. We counter-attacked Everton and Arsenal into submission. We controlled proceedings at Old Trafford in a manner befitting of a Benitez away-day. No Plan B? Our manager has more ideas than Djibril Cisse has haircuts. Right now he is probably the most versatile coach in the land, disproving even his harshest critics.
Reina/Mignolet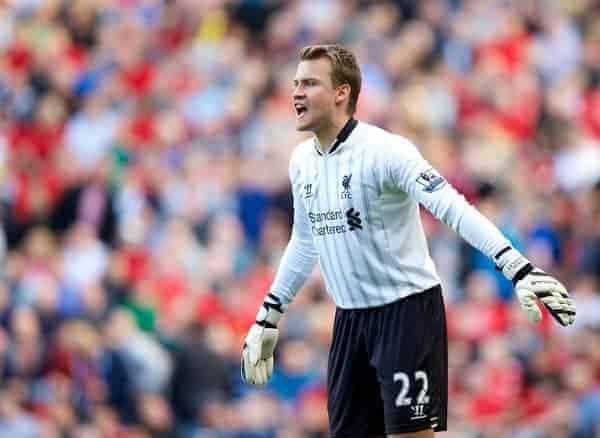 And what of the goalkeeping situation? Pepe Reina was, without doubt, one our most popular players of the modern era. He was however a shadow of his former self and if not an accident waiting to happen, certainly error prone. In spite of this and a very public flirtation with Barcelona many fans were up in arms at his exit last summer. Rodgers was unapologetic.
He set-about luring Simon Mignolet as soon as the window opened and with next to no regard for Reina's eventual destination. Yes, the Belgian is far from perfect, suffering his own crisis of confidence around Christmas time but can anyone deny we have upgraded on Reina? Or more specifically, the Reina of 2011 onwards?
Mignolet has already made more saves (87) than Reina did in the whole of 2012/13 (73), he makes less individual errors and has proven invaluable at key moments – think Stoke's 90th minute penalty, Benteke's late strike at Villa Park, Everton's peppering of our goal at Goodison, Rooney's drive at 1-0 two weeks ago. A fantastic shot stopper he has vindicated his manager's brave call.
Defensive Midfield
Moving onto midfield and our failure to land what video gamers term a DM. I say failure it was in fact a refusal to identify and sign that big, combative, Man Mountain we all conjured up in our minds. Summer rolled into winter with the cries growing louder – sign Schnederlin, Wanyama, M'Vila … Brendan seemed to scoff at the suggestion. And lo and behold, three months down the line those calls have subsided. Why? Because Liverpool play a style that renders the role redundant.
We have won midfield battles with Arsenal, United and Everton without such a figure. Indeed Steven Gerrard has filled the position brilliantly but he's hardly been crashing into opponents or swatting them away with brute strength. Even with Lucas in the side (a more traditional defensive midfielder) we have outfootballed teams as opposed to snuffing them out centrally. White Hart Lane was a prime example of that, our pressing game superb, our possession game even better. We followed that up with a terrific display at Eastland's, a ground where all comers had been destroyed (United and Arsenal included). Despite losing the game we in no way lost the midfield battle.
To play in this Liverpool midfield you need to be a damn good footballer. A tough tackling import built like Dwayne Johnson will not suffice. Once again, Brendan won the argument.
The re-invention of Gerrard

Not to forget Gerrard himself. Quite possibly the greatest red of them all, just how Rodgers managed Steven's swansong divided fans. A sizable percentage wanted him deployed further forward, using what legs he still possessed to influence matters in the final third. Others felt he could 'do a job' on the right flank, some even suggested he slot back into defence and become a ball playing centre back. Finally there were sections who questioned his very presence in the side, believing the totemic figure was merely stunting his team's overall growth. Few though pictured him in that deep lying role.
In a recent interview with Jamie Carragher Rodgers revealed it was always his intention to deploy Gerrard where he has started the last 12 games. He had a plan you see, one that involved no referral to social media. If it had Gerrard may have been hung and quartered following one tryout, lambasted by legions following a modest but in no way poor showing at Stoke. Two games later he was bossing proceedings in a Merseyside Derby, as he did at Old Trafford recently. Between them manager and captain may have prolonged Gerrard's career for two to three years.
The Pirlo comparisons have been forthcoming and they are not without substance. Gerrard is so good he can master any position given time. Rodgers knew that, his critics didn't.
And so we sit second with eight cup finals to play. A great many people deserve credit for this improbable turnaround, not least psychologist Steve Peters whose impact cannot be measured by goal difference or pass completion stats. It is Rodgers though who has spearheaded our revival, a stirring fight back ahead of schedule.
He will never please everybody but you doubt that worries him. He is after all his own man with an unshakable belief in his own ability. Stubbornness can prove a manager's downfall but with Rodgers you feel it is his biggest strength. And you know what? That single-mindedness might just win us the league. Few will question him then.