Simon Collings pinpoints a crucial moment in Liverpool's season that is often overlooked as playing a massive role in the success that followed.

With Liverpool's emphatic victory over Manchester United still hitting the headlines, some say that result against our bitterest rivals was a significant turning point in our season.
To go to Old Trafford and excel in every area over the current champions is a huge step in our quest for Premier League glory — even if it does still only lead to a top four finish.
Right now, our belief, confidence, and momentum is as high as ever, and continues a rich vein of form from Brendan Rodgers' men.
Having enjoyed emphatic victories already over Tottenham, Everton, and Arsenal — not to mention overcoming our bogey team, Southampton (in some style), you could identify any one of these results as Liverpool's 'significant' turning point.
Opening Day Relief
However, I still feel the crucial moment in our season came on the opening day, against Stoke City, when Mignolet saved Jonathan Walters' spot kick with only a few minutes to go.
Had that have gone in, our confidence and belief would have taken a huge early season blow, and disrupt our hope for a decent, consistent campaign. To drop silly points at home against a 'lesser' side would have been a disastrous start, and one which harps back to the frustrating years of Gerard Houllier, Rafa Benitez, and Kenny Dalglish.
Ok, those three managers did bring us silverware and brief Premier League success, but how many times during their respective tenures did we all endure frustrating 1-1 draws at home against the likes of Stoke, Bolton, Birmingham City and Fulham? Too many for my reckoning!
Frustration
In particular, the opening day of the 2011/12 season where the excitement was sky-high. New signings Jordan Henderson, Charlie Adam, Stewart Downing, and Jose Enrique all made their debuts as our campaign to gain Champions League qualification was eagerly anticipated.
The opponents were Sunderland — a team Liverpool should be beating quite comfortably — and the sun was shining. The game ended in a hugely frustrating 1-1 draw, as our frailties against the 'lesser' sides reared its ugly head once again.
We did win the League Cup that year, but that opening day disappointment at home set the tone for a hugely indifferent league campaign — and with other home draws against Norwich, Swansea, and Blackburn, a lot of us, once again, were tearing our hair out in disbelief.
This constant annoyance of dropping points at home to teams we should be beating hampers our league progression season in, season out and is why, over the last 20 or so years, we have only had three genuine title campaigns (1996/97, 2001/02, and 2008/09).
Thankfully, in 2013/14, we seem to have now blown away those silly home draws and brought the fear factor back to Anfield; thanks in part to Mignolet's penalty save on the opening day.
Magic Mignolet
His contribution this season has been somewhat overlooked, with the likes of Daniel Sturridge, Luis Suarez, and Steven Gerrard have had most of the headlines — perhaps rightly so. However, Mignolet has been sensational, particularly since the turn of the year.
He had a wobble over Christmas, against Manchester City and Chelsea, but has looked the part ever since and all despite the constant changing in front of him of the back four.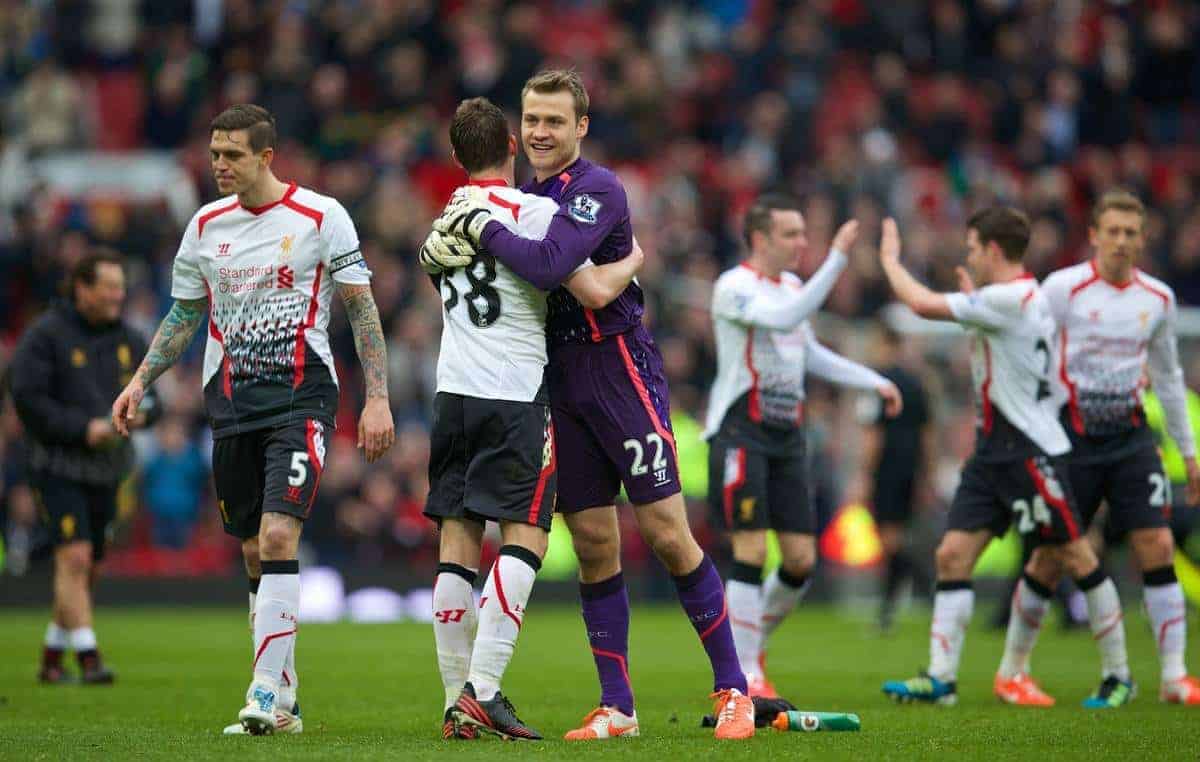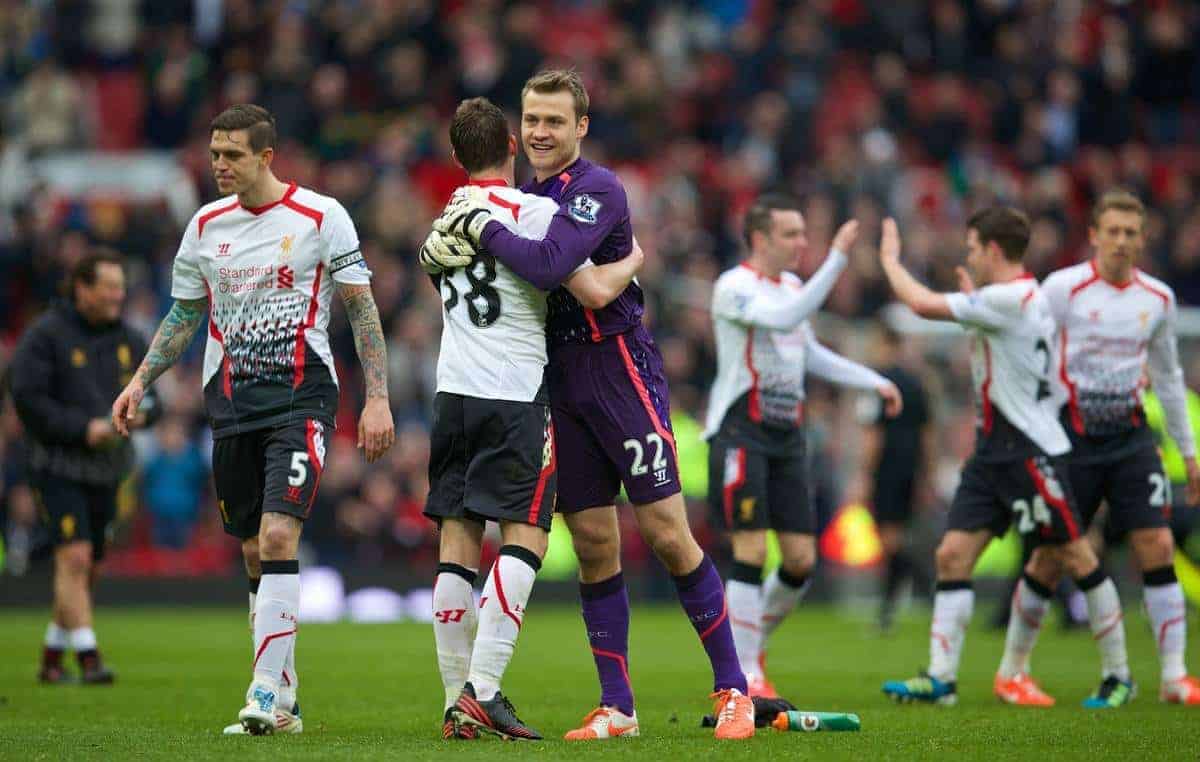 Still only 26-years-old, he has at least another ten years between the sticks — hopefully all at Anfield — and in being part of an exciting Belgian setup on the international scene, he could develop into one of the world's best 'keepers.
His main strengths lie in him doing the simple things correctly. There is no gallivanting or trying to be the hero, he just seems to get on with things.
You could certainly see how his teammates felt about him from their reactions after his opening day penalty save. It showed how together the team were back then on the opening day, of which since then, we have not looked back.
Ahead of Schedule?
What ever happens in the coming months, be it Champions League qualification, or finally lifting number 19, the squad under Rodgers has made huge, significant strides. Some say the team is a year ahead of schedule, and that we've overachieved. This is all nonsense in football, and in sport generally, as a professional sportsman's duty is to go out every time and try and win.
All in all, the belief and togetherness of the team, coupled with the firepower up front, has enabled us to shoot up the league table in such a fashion that every other team around us is terrified to death.
That crucial opening day 1-0 win over Stoke City may not have hit the headlines as much as the Everton or Arsenal results, but it was equally important, if not more, and provided the catalyst for our exceptional home form, and to what is now developing into an excellent, free scoring season.
I thank you again Simon Mignolet — keep it up son!