Liverpool captain Steven Gerrard has heaped praise on Brendan Rodgers and called for the Reds boss to be handed a new contract at the club.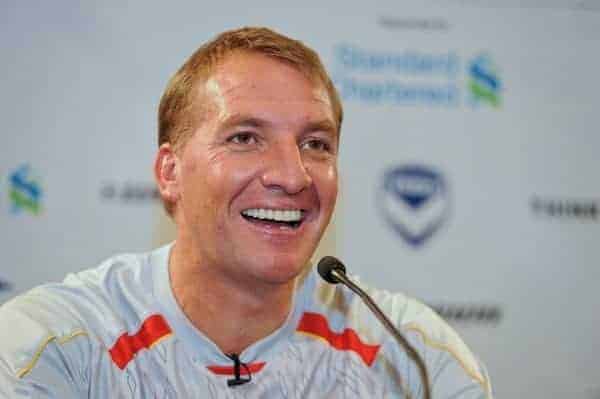 "Brendan has been a revelation," Gerrard said in an excellent interview with The Liverpool Echo.
"From week to week he is helping us improve and get better and he has been an absolute breath of fresh air to this football club. I am sure the rest of the players would echo what I am saying."
The Liverpool side that beat Man United so comprehensively on Sunday consisted of 10 outfield players who have been at the club over 12 months – proving Gerrard correct; Rodgers is improving players at the club.
Most notably, the likes of Jordan Henderson, Jon Flanagan, Martin Skrtel, even star trio Daniel Sturridge, Luis Suarez and Gerrard himself are showing huge improvements in their game this season.
Speaking of Rodgers' contract situation – the boss will have just 12 months remaining this summer – Gerrard said "I am absolutely delighted he is here and I just hope that there is a lot of movement in Boston now because they have got to get him signed up as soon as possible."
Speaking of Rodgers coaching, Gerrard said "I have been absolutely blown away by his sessions, his tactics and his maturity in the job and I am learning off him every single day."
"His man to man, one on one management is the best I have known," Gerrard praised.
Read the full quotes at THE ECHO website.