Liverpool's inspirational captain is one booking away from being banned, which could have a significant effect on his side's title bid. Henry Jackson (@OnFootballTweet) argues that resting him for Wednesday's visit of Sunderland has more than one benefit.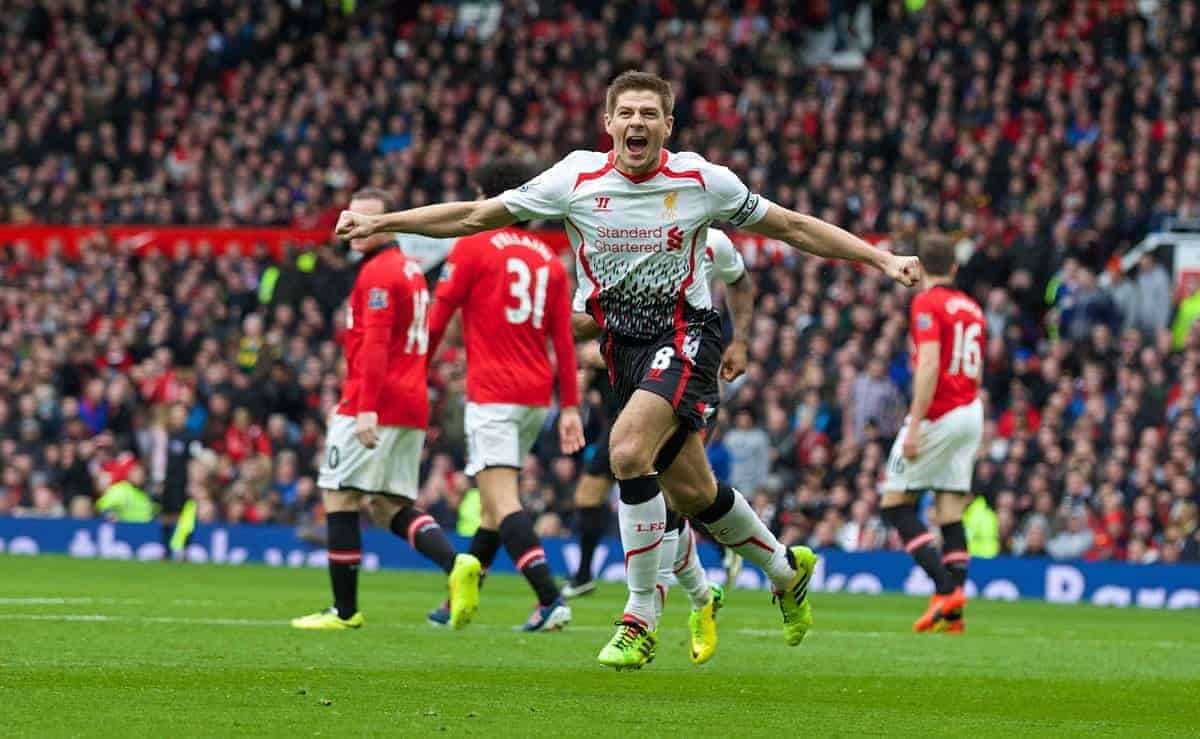 Steven Gerrard's form since returning from injury has been a huge reason for Liverpool's sensational run of form in 2014.
The 33-year-old is thriving in a deep-lying midfield role, bossing matches with his vast experience and reading of the game. Since he came on as a substitute against Hull on New Years Day, the Reds have won 10 and drawn two league games.
In Saturday's thrilling 6-3 win away to Cardiff, Gerrard picked up his ninth yellow card of the season; seven in the Premier League and two in the FA Cup. His role in the side involves far more tackling now, and it's fair to say he's mistimed a fair few.
Another booking in any of Liverpool's next four league games- Sunderland (H), Tottenham (H), West Ham (A) and Manchester City (H)- will see him pick up a very unwanted suspension. The FA's official ruling is that if a player is booked 10 times between the opening day of the season and the second Sunday in April, he will receive a two-match ban.
The second Sunday in April is the day Liverpool host Man City at Anfield.
This situation leaves Brendan Rodgers with a real dilemma on his hands: does he risk playing Gerrard for all of those games, or does he give the skipper a rest?

Sunderland will arrive at Anfield on Wednesday in the relegation zone, while Liverpool will be buoyant after Saturday's win. Without tempting fate, you would like to think the Reds will enjoy a relatively comfortable win given their superiority and stunning current form.
Given that Gerrard is skating on thin ice, this is surely the perfect opportunity for Rodgers to leave him out of the side, eradicating some of the risk of a 10th booking in the process.
As well as this, it also surely represents a good opportunity for him to be given a rest. He has been an ever-present this year, and his ageing legs must be feeling the strain slightly after so many intense games of late.
Waiting in the wings to step in for the captain is Lucas. The 27-year-old has struggled to break back into the team following his own return from injury, such has been the form of Gerrard, Jordan Henderson and Joe Allen in midfield.
While Liverpool may lose creativity without Gerrard, Lucas brings an element of calm and defensive cover to proceedings. With the likes of Henderson, Philippe Coutinho, Daniel Sturridge and Luis Suarez in more attacking areas, the Brazilian's disciplined nature will help shore things up a little.
Of the four matches mentioned above, the Sunderland game is the easiest on paper. The dilemma for Rodgers if he does rest Gerrard is when to risk him again. Spurs will be no pushovers at Anfield on Sunday, while West Ham away is always a testing fixture.
Of course, the one game that the Reds will really need their captain for is the clash against title favourites City at Anfield on 13th April. His sheer presence and quality in midfield would be a big loss, and it would give Yaya Toure and Fernandinho a huge boost.
Gerrard may not be the completely irreplaceable player he once was, but he thrives in games like this. Although Liverpool were excellent in their 2-1 defeat at the Etihad in December, they still missed the skipper's guile and influence greatly at times.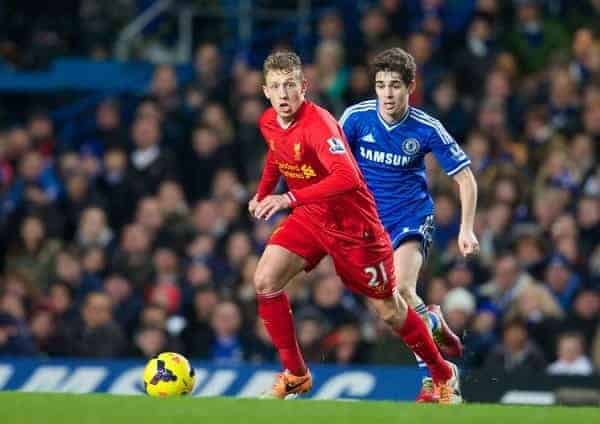 Personally, the only game Gerrard should be rested for is the visit of Gus Poyet's side. It will allow him to recharge his batteries- three games in eight days could take its toll otherwise- and then return for the Spurs game full of life.
A large amount of the responsibility clearly rests with Gerrard. He is experienced enough to know when not to dive into a tackle, and he is an intelligent enough player to know the consequences of another yellow card.
Nobody is more focused and passionate about winning the Premier League this season than Gerrard, and his form in 2014 backs that up hugely. Avoiding a 10th booking this season is paramount, however, and it's down to both he and Rodgers to manage the situation in the best possible way.
Would you rest Gerrard on Wednesday, or risk him receiving another booking? 
[poll id="181″]