Aaron Cutler takes exception to those journalists questioning Daniel Sturridge's popularity among Liverpool fans.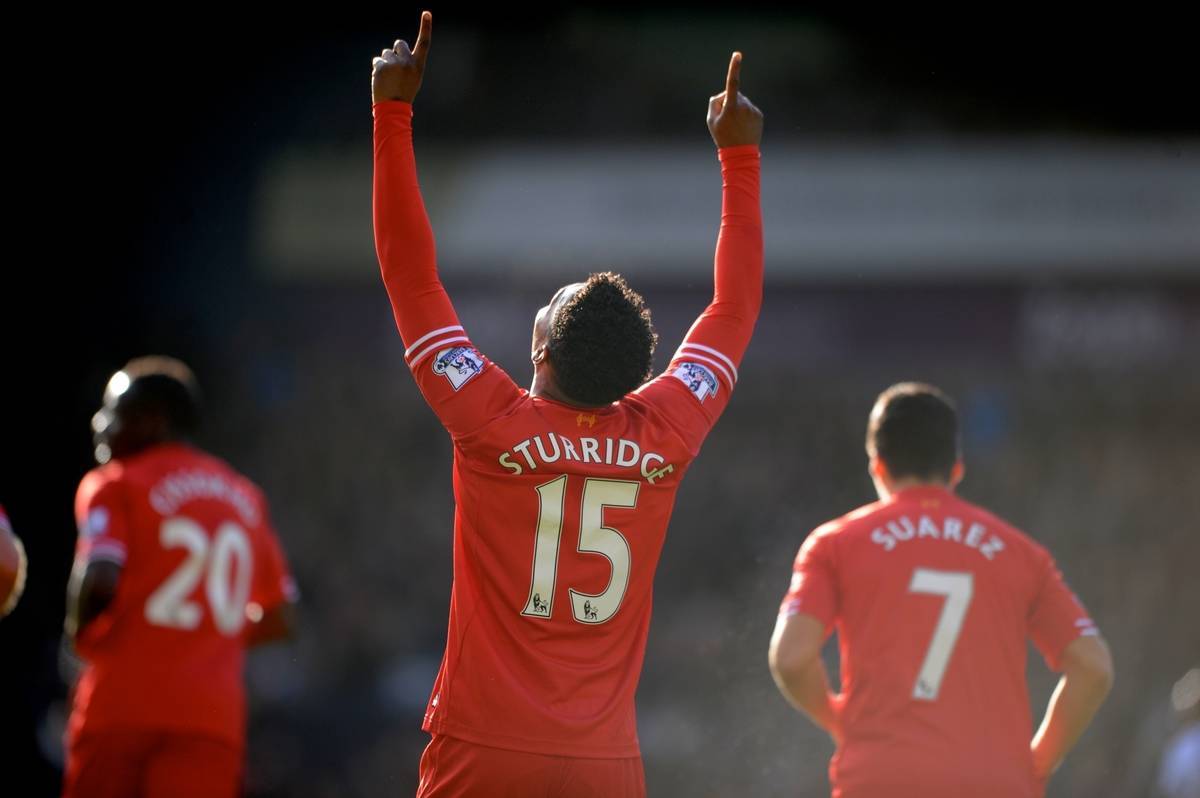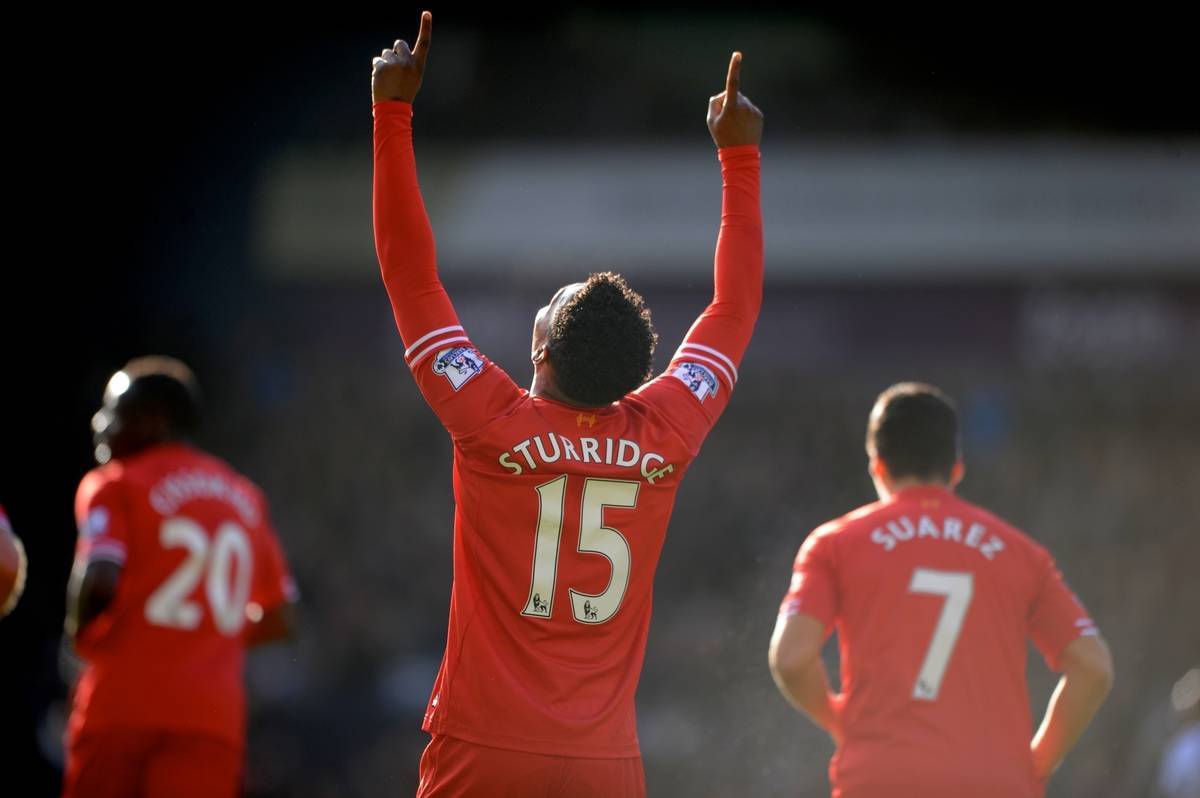 The Daily Mail published an opinion piece on Wednesday by their "esteemed" football correspondent Neil Ashton. A well respected journalist, Ashton is perhaps best known for fronting Sky Sports' Sunday Supplement program, this and a very public spat with Andre Vilas Boas last Christmas. Back then the Portuguese boss accused his Fleet Street nemesis of harbouring a personal grudge (something which may or may not have contributed to his eventual demise) and Liverpool striker Daniel Sturridge could now share those sentiments.
For Ashton has filed a most peculiar article questioning the England forward's popularity amongst Kopites. Let's be clear, this is not a new debate, rather a topic which has provoked opinions since the beginning of the season. It is though the writer's dismissive tone which has irked supporters. According to Ashton not only does Sturridge fall below the status of Kop Idol but his future efforts are meaningless for he will never achieve such reckoning.
A controversial statement it also a misguided one. Here is a section of the column:
Every club has them: players who are respected, but not loved or idolised by their supporters. Regardless of how many goals they score or trophies they win, they will never be cherished. Sturridge, with 23 goals for club and country this season, falls into that category.
Ashton is not alone in his ill-judged stereotyping of our fanbase. Indeed his Mail colleague Martin Samuel (another huge favourite among Kopites) bemoaned our misgivings at Sturridge's England involvement, this in contrast to a carefree attitude when Luis Suarez clocked up air miles playing for Uruguay.
What he neglected to mention of course was the subsequent injury Sturridge sustained having been 'tested' by Roy Hodgson in a FRIENDLY no less. Suarez meanwhile, was competing at the same juncture for his homeland in a World Cup play-off, this of far greater significance.
Sturridge may not yet rank as a fans favourite but make no mistake, should Liverpool lift the title in two months time his name will be etched into Anfield folklore. He is 14 months into a reds career and building towards such hero-worship. If Ashton expects that acclaim to surface immediately he has discarded our supporter's intelligence and track record.
For we have seen some fine footballer's down the years and will not afford any old striker notoriety. Sturridge would already be a legend had he produced these feats for a West Brom, a Fulham, a West Ham but we have basked in the brilliance of Hunt, Dalglish, Rush, Fowler – we take a little more convincing.
He is well on his way but will not gain that adulation from a year's football, particularly in an era of false idols such as Fernando Torres.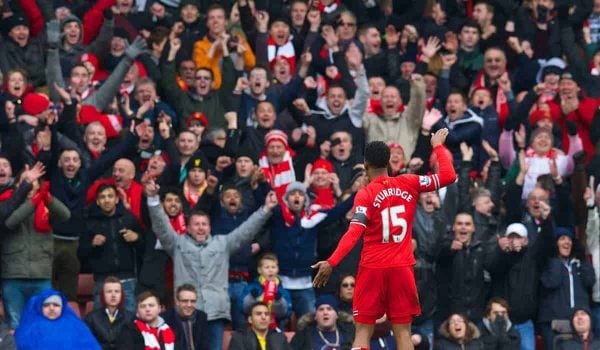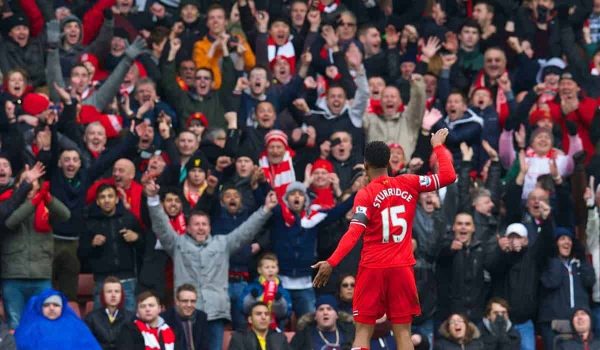 Ashton went on to make some questionable comparisons as his article veered into the territory of gutter journalism. Stan Collymore was flagged-up first, before the obvious example of Michael Owen. It's easy to name drop of course without going into the specific reasoning behind a point.
Take Collymore. No – he was never that popular – primarily because he was viewed by many as a complete prick. It was not simply our fans (and players for that matter) that found him hard to love or even tolerate but successive sides, teammates, managers, supporters ..
The man was plagued by personal demons which eventually curtailed his career. He had all the attributes to become a Liverpool hero but squandered his talent. I defy any set of fans to marvel at such an inconsistent maverick, particularly during a trophy-less spell. Collymore was more hassle than he was worth and was rightly shipped-out by Roy Evans before a predictable nose dive ensued. Hardly the best example Neil.
Then there's Owen. We wanted to love him but he made it so, so difficult. He always had this aloof air about him, single-minded to the point where no loyalty emanated. Indeed England seemed his be-all and end-all, never a good thing when the vast majority of your club fans feel sheer antipathy towards the national side.
Owen was also a victim of Robbie Fowler's popularity. Fowler had produced those same goods just years before but not only that, he delivered them with a cheek, a verve, a charisma that endeared him to his faithful. We always felt Robbie was one of us, a man very much connected to his city and supporters. Owen, despite being a brilliant player in his own right, was detached and never a kindred spirit.
Our reservations were born out when he signed for Manchester United in 2009. Collymore and Owen, hardly the best examples.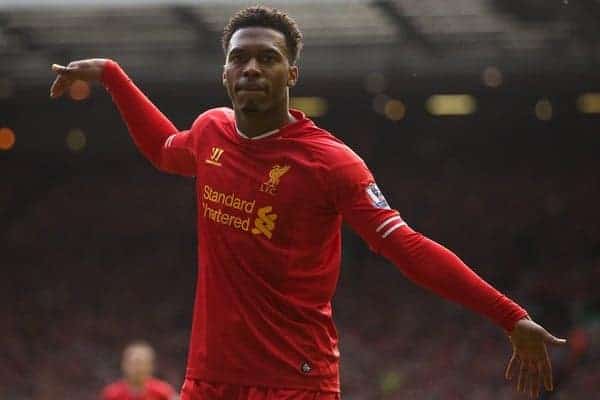 Sturridge though should avoid those pitfalls. He has all the makings of a fans favourite. Firstly and most importantly, his ability is frightening. His self belief can be mistaken for arrogance but take a look at those stats – 32 goals in 40 appearances. Phenomenal and worthy of a streak of confidence.
Look at the manner of his goals also. He scores from tap ins, headers, screamers, mazy runs, audacious chips. He possesses every type of finish, a skill set to rival Fowler in his pomp.
Secondly he has a personality. Back in August he jumped out of his car to dance alongside fans re-enacting his celebration. When quizzed on why his moves were replaced by a stern gaze after scoring in the derby he replied, "Sometimes you just have to chill out, look at the Everton fans and let them know what time it is." Hilarious and endearing in equal measure. Rightly or wrongly, we revel in that sort of mischievousness.
He also cares about the club. Ashton, inexplicably, claimed his crestfallen drop to the knees following defeat to Arsenal was merely because he had failed to set a club record of scoring in nine consecutive matches. No, he was devastated to be knocked out of the FA Cup, a pain exasperated by the fact he had missed three good opportunities during the game. Not all players are self-centred egotistical mercenaries. Then again Ashton spends most of his time at Stamford Bridge so he could be forgiven for thinking otherwise.
Finally, he is an integral part of a team going places. Legends are written when history is made. If this Liverpool side go on to compete for honours both domestically and in Europe the Sturridge stock will rise accordingly. The journey to Istanbul immortalised the likes of Smicer, Cisse and Biscan – individuals with far less talent than Studge. If he plays his part in some memorable occasions he will be lauded around the fields of Anfield Road, of that there is no doubt.
Perhaps then Ashton will write a piece based purely on his footballing ability, without sensationalism or agenda. On second thoughts…