American Liverpool fan Michael Niday explains his recent "education" about the club, and what the Liverpool way means to him.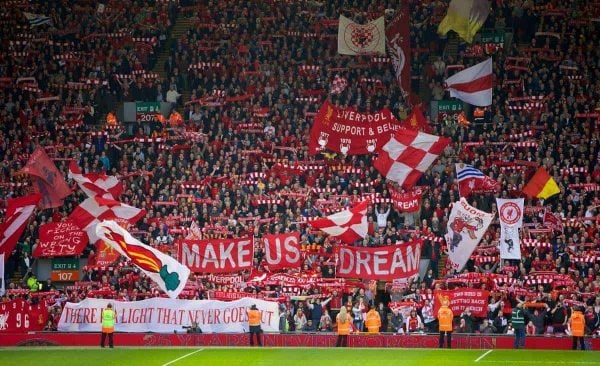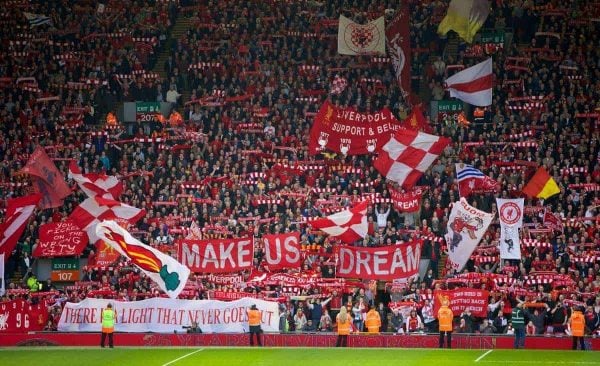 In my time as a Liverpool supporter, my education – as I think it is appropriately called – has come in fits and starts.
The year I first really paid any attention to the club was a direct result of the international popularity of Fernando Torres and Steven Gerrard.
I knew about the big four teams, and I knew that Liverpool were counted among them. My reason for starting to follow the team was almost strictly tied to the two aforementioned stars. That, and my early dislike of Manchester United and Chelsea. (Well-educated in that regard!)
So, naturally, I knew nothing of that legendary night in Istanbul or the world-beating sides of Liverpool's past. I knew nothing of King Kenny or Bill Shankly. And I certainly was oblivious to the darker parts of the club's history.
Over time, I was exposed to the glories of Jerzy Dudek's double save, the 18 league titles, and the bragging rights that come with winning five European Cups.
Over time, I also learned that along with the highest of highs, there were deep lows.
Chief among them was one of the darkest days in sports history at a match 25 years ago this month. Despite everything I learned, and even as time wore on, I seemed to always shield myself from the devastatingly sad details that unfolded on the 15th of April 1989.
A few weeks ago, I had the privilege to make my first trip across the Atlantic to stay a week in London with my girlfriend.
She, too, is a Liverpool supporter, and we made arrangements to spend the last day of our vacation in Liverpool.
After years of rising early on weekends to see the team play, I was absolutely beside myself with joy as I stepped off the train at Liverpool Lime Street.
Not only were we going to see the city and meet some of the lovely locals, but we had managed to snag two tickets for the match against Spurs. Two tickets in the heart of the Kop.
Every man and woman that I met during those brief 24 hours in Liverpool left an impression on me. As this past week has been a time of commemoration for the 25th anniversary of the Hillsborough disaster, and with the wonderful people I met in mind, I tuned into a documentary Hillsborough.
For several years, I have tried to learn every aspect of this sport, but I realised that I know nothing. For the entirety of this film, I sat transfixed.
Watching as families discussed their incomprehensible losses and the years that have passed, I remembered my brief time at Anfield.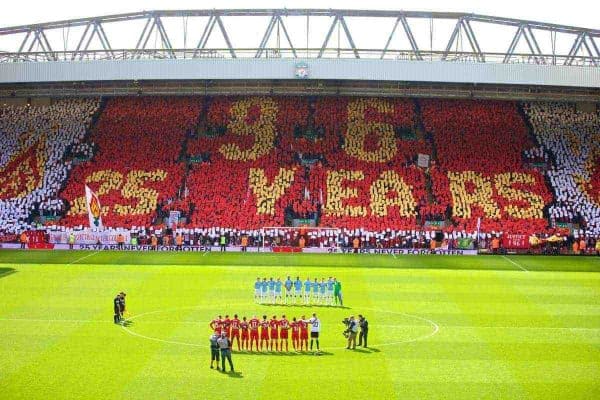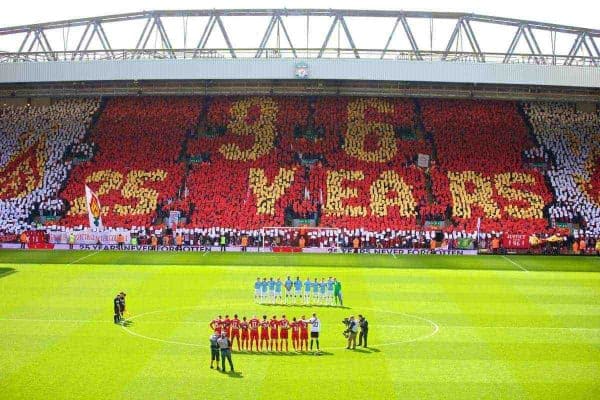 In my head, I recounted our walk from the Sandon through cramped turnstiles and navigating to our seats. I thought of the person who stood right next to me for that experience – a person who I love deeply and have an obligation to protect in the event of some unforeseeable catastrophe.
I imagined the fear of chaos and having control over a situation seized from my hands. Of course, on that particular day we were fine. There was no need for protection, nor should there ever be in that or any other stadium.
It is unjust that a person would ever go to a match and not return. It is injustice that the horrific deaths of 96 husbands, brothers, and girlfriends would precede two and a half decades of tortuous inquests and loved ones clawing for simple truth.
And here I have come to this writing by way of that documentary, finding it difficult to comprehend the struggles that those families and that city have been through. Yet, for all that they have been through, the club moves on as one.
It seems artificial to quote a lyric in a place where raw emotion is better suited, but I think back to the times when You'll Never Walk Alone has produced such change in the feeling of a moment.
It was present at a Champions League final when the team was down 3-0 at half-time, and it was present this past Sunday as it reverberated throughout Merseyside prior to the match.
So maybe it's not at all artificial to say that "At the end of the storm, there's a golden sky." Maybe with every line and with every song a grieving club takes a step towards normalcy and justice.
But Liverpool Football Club didn't dominate England without finding fans in opposite corners of the country. Liverpool didn't conquer Europe five times without the boost from Reds across the continent. And Liverpool hasn't sought justice alone, but rather with the support of sympathisers around the world.
I wanted to write this in homage to those who lost their lives and those who have struggled on in the wake of that disaster.

Although I feel that I still have plenty left to learn where football is concerned, I do understand the importance of unity that the club is currently experiencing.
Though I may be viewing from afar, my day in Liverpool made me feel as Red as those I met. And the events of the past few weeks have made me steadfastly believe that you and I will not walk alone.