Simon Mignolet says Liverpool were delighted by last week's two wins over Sunderland and Tottenham at Anfield, but the club players must remain level-headed.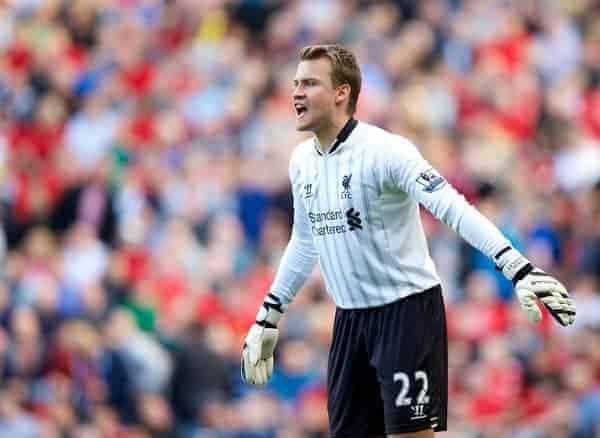 The Reds took advantage of both Chelsea and Manchester City dropping points to go top of the Premier League table with six games to go.
Brendan Rodgers' side first beat Sunderland 2-1 in an edgy encounter on Wednesday night, before demolishing Spurs 4-0 on Sunday.
Now Belgian international Mignolet wants to keep the inspired run of form going.
"I don't think it could have gotten any better in those eight days – if you win three times, that's what you want," he told the club's official website.
"We have to keep it going. We're happy with what has been and where we are at the moment, but it's more about what is coming that is important."
At both games, Liverpool were greeted with roars of support from Liverpool fans — including flags and banners on the Kop.
Mignolet thanked fans for the reception and says it gives the players the extra lift they need going into crucial title-chasing games.
"Against Sunderland, the scenery before the game and the round of applause we got before we even went into the stadium was amazing," he added.
"It started us off really well. They're behind us – as they have been since the first day of the season – and their support can only help us in winning games.
"When the fans believe in you and give you that confidence to step onto the pitch, it makes it easier for us to play at Anfield.
"When you step onto the pitch, you feel they are behind you and want you to push forward.
"They want you to score a goal. I'm sure they'll keep doing that in the remainder of our home games we play this season at Anfield."
The Reds travel to West Ham this Sunday, 6th April looking for another vital three points, before Man City visit Anfield on Sunday, 13th April.