Adam Griffies is asking for a sense of perspective after our defeat to Chelsea.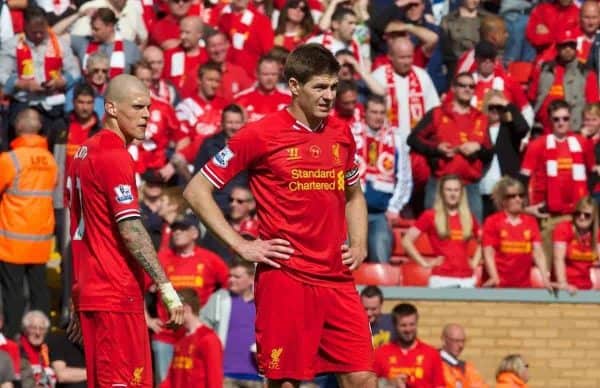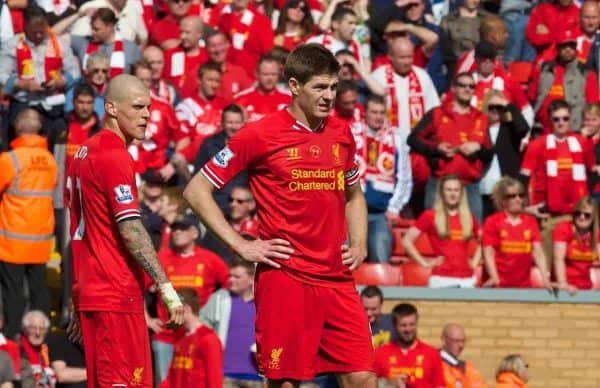 Just a quick warning: I'm going to base this piece entirely around a cliché; those tired, futile delinquents which somehow manage to force their way into your consciousness and leave you almost obligated to call on them. It's a dishonourable act I usually pride myself on resisting. But not this time. I can't think of a more appropriate way to convey my current feelings. So out you come little fella.
Had we been offered our current league position to our past selves at the beginning of the season, the decision to metaphorically snatch the proposal and run with it as fast as we could would have been unequivocally unanimous. In fact, change the timing of the offer to January, a few months ago, and the reaction would have been the same. Anyone who says otherwise, is lying. That proves how far we have come, in such a short space of time.
But some people (our own supporters) seem eager to ignore our progress for some reason, instead preferring to whine. Maybe our ridiculous run of success since the turn of the year has left these people's critical minds bubbling away for too long, with no real excuse to remove the lid and relieve themselves of their unwarranted anger. Well now is their chance, and heck are they enjoying it. "We were awful," seems a popular, vitriolic outcry in response to Sunday's 2-0 defeat.
But the truth is, a freak goal cost us the game. Without Stevie's mis-control and subsequent slip, gifting Chelsea their first open-play opportunity of the game, their second goal simply wouldn't have happened. In fact, had Ashley Cole not cleared off the line mid-way through the first half, the scoreline at the end of the game would undoubtedly have been a whole lot different, and Jose's 'tactical masterclass' wouldn't have looked so masterly after all.
The way the classless Portuguese set his team up and celebrated his team's victory was an indication of our development under Brendan Rodgers. Teams are coming to Anfield fearful of what we can do to them. And that feeling will continue to grow.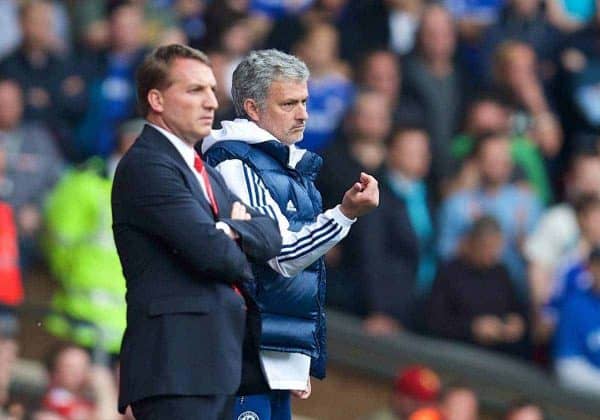 Rodgers commented on Chelsea's dour style of 'football' post-match. "They parked two buses, rather than one. We were the team trying to win but we just couldn't make the breakthrough. Just putting 10 players right on your 18-yard box is not difficult to coach, but it is obviously much harder to try and break through it," he said.
"If a defensive style gets results, great. Jose has got his result here and he will be happy with that. But it is the polar opposite to how we work and hopefully over time our offensive mentality and aggression will get us long-term results." The key phrase there is 'long-term'. We are clearly evolving, on and off the pitch. If you don't possess the patience to enjoy our development, have a look at the current Premier League table, sit back, and smile.
Despite what your twitter feed may have you believe, we are of course sitting at the summit of that aforementioned table. First place. Two points clear of our closest pursuers, with a couple of games remaining. Yes, we may well have just been beaten, but please get things into perspective. Sunday's loss was our first Premier League defeat of 2014, and it ended an 11-game winning streak – a remarkable feat, the longest run of that kind in our esteemed history in fact.
We're punching above our weight, there is no doubt about it. Yet so many 'fans' still manage to pick holes. Our aim prior to the season starting was to secure Champions League football; some even saw that as unrealistic. We reached that target, with ease, a couple of games ago. In fact, I'd bet a lot of those people, that laughed off our chances of regaining a place amongst Europe's elite, were shamelessly laying into our players after defeat on Sunday.
No. That last paragraph isn't me conceding the title to Manchester City and trying to dampen expectations. We still have a very, very good chance of pulling it off, despite what a reactive media insist on drumming into us. They never learn. Just in the last few months, they have pretty much handed the Premier League trophy over to three different teams: Chelsea, ourselves, and Manchester City. Before the festive period, Arsenal had it sewn up too, apparently.
We've fought our way into the title picture, a picture we had no real right to be in, and we're still very much there. If you're somehow finding the energy and audacity to moan, take a step back, remove your short-sighted, negativity blinkers and try to see the bigger picture. Add expletives anywhere in that sentence if you wish; they'll fit snugly. You might then want to get back on this roller-coaster; a roller-coaster which doubtless has one or two twists in store yet.
We are Liverpool. And with a favour from our neighbours, we might well win the league.