Dan Holland sits wearily after another sleepless night due to all kinds of permutations running through his head.

As I sit here at 5.10am having already been awake for an hour and half as our title race enters the final week, I thought I'm not keeping all these thoughts to myself, let's share them with the This is Anfield public!
I for one will be glad when this season is over! Not because I haven't enjoyed watching the incredible football that Brendan Rodgers and his players have served up for us, not because I haven't revelled in the fact Liverpool are again challenging at the top of the league and that rival clubs once again hate us, and not because I am looking forward to the World Cup and the ridiculous transfer rumour mill, but because I'm bloody knackered.
I don't remember feeling like this when we finished second under Rafa.
Maybe it's because I never thought we would win that year. Maybe it's because we weren't as exciting to watch and therefore didn't get too excited before and after the games.
Or maybe it's because finishing near the top that season wasn't entirely unexpected where as our rise from seventh to first (?) is an incredible feat and one that nobody expected not even the most optimistic of Liverpool fan wearing a pair of red tinted spectacles.
Whatever the reason it is really affecting me and my sleep pattern! But don't get me wrong I wouldn't change it for the world.
So it's Sunday night and the telly is atrocious, the Mrs is at work, the kids are in bed, I've played enough Candy Crush and Darts Match so the only option is get an early night which is great well it would be if you could sleep.
What's happening tomorrow I think? Well the Mrs will want a lie in as she might be at work until the early hours, so I'll get up with the boys, maybe take them to see their Grandma, come home late morning, play in the garden for a bit and then… I'm off to the pub to watch the match.
Realistically how many can we expect to beat Crystal Palace by? Three, four, five? If we do that and beat them by five then we beat Newcastle at home by six and City only win their next two games by one goal margins then we win the title on goals scored – this isn't going to be too tough!
But will City only beat Villa and West Ham by one goal. Both teams are 'on the beach', both games are at the Etihad, City have scored an average of three goals at home this season so that means that both Villa and West Ham will have to score two!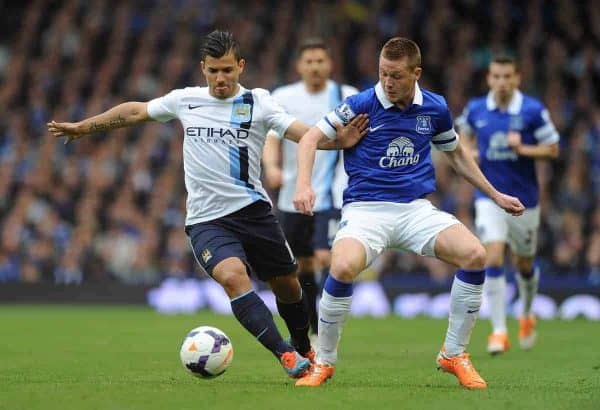 I can't see that happening so we'll need to win by bigger margins – I don't think it's going to be our year, but I would have been delighted with second back in August so not to worry it's been a great season that has surpassed our expectations.
But hang on, we beat Crystal Palace 9-0 in the 1989/90 season and that was the last time we won the league, surely that's an omen.
That Crystal Palace side 24 years ago reached an FA Cup Final at our expense so they weren't a bad side, if we can beat an FA Cup finalist Crystal Palace team we can beat this mob.
I mean Jason Puncheon, Marouane Chamakh and Joe Ledley aren't exactly Ian Wright, Mark Bright and Alan Pardew are they!
So we repeat that result of 24 years ago and beat Newcastle at home by let's be realistic, three goals and then City have to win their remaining two games with a +4 goal difference.
That's real pressure and I'm not convinced they can live with that – yes it's back on we will win the league this season.
But we have never beaten a Tony Pulis side away from home in the Premier League, so what if we don't win at Selhurst Park that means we need a favour from West Ham or Villa.
Can Villa do it? I'm not sure they can, I tipped them for relegation at the start of the season, yes they've escaped but only because Cardiff and Fulham were so poor.
Christian Benteke's injured who let's be honest is their only top player so no favours from them I don't think. So our fate lies in the hands of West Ham and big Sam Allardyce.
I've got two very good friends and two in laws who are West Ham fans so that must count for something.
They've got Stewart Downing and Big Andy Carroll. They'll want their old club to win the league. Carroll's £35 million transfer fee will prove a master stroke if he does his old club a favour.

That's it I've convinced myself, we don't need to beat Palace a point will be enough, add that to three points against Newcastle.
City beat Villa and lose to West Ham on the last day courtesy of an Andy Carroll brace with two assists from the trusty left foot of Stewart Downing – we are home and dry.
That's that sorted then, bloody hell its twenty past two in the morning, best get to sleep. I tell you what it's going to be some party when (that's when not if) we win the league.
The city will be alive with Reds, the blue side will have a quiet Sunday night it watching Vera!
So I'll set off early on the Sunday morning, leave my bags and car at the hotel, head to The Stadium Bar and meet the rest of the lads have a couple of pints before the game, go to my seat (oh my seat will be brilliant to see them present the trophy to Stevie).
Watch the game which will be a formality, then the release of emotion at the final whistle will be like something I've never experienced before.
Will Gerrard cry? Will I cry? Will we see the helicopter overhead that brings in the trophy? Or have they got two identical? One at the Etihad and one here – who knows?
We'll be in the ground a good hour after that game, singing and celebrating, then I'll need to meet up with Craney after the match, few beers in the streets around the ground, this is going to be some night.
We'll then go to the hotel and get changed before heading to that End of Season party I'm on the guest list for. That will now be a Championship winning party.
Drink my own body weight in lager and probably not go to bed. This is what football is about, winning trophies and more importantly the bread and butter of the league. Roll on next Sunday this is going to be epic.
Then the day after they'll be an open top bus parade surely. How many will come out and celebrate? More than after Istanbul surely.
Do we go to Anfield to watch it? Do we choose a point along the route or do we head for St George's Hall it was mayhem round there 9 years ago. I have been waiting for this moment for so long.
But surely Liverpool can't win the league can they? That Gerrard slip is going to cost us it, if only we had drawn at Hull at the start of December, if only Kolo hadn't gifted Victor Anichebe that goal at the Hawthorns.
Wait… what's that noise? It's the bloody birds singing, what time is it? 4.30am! I may as well get up. I still have no idea if we can do this, and I probably still won't after the 90 minutes tonight. This is going to be a long week!