Gary Taylor looks ahead to what could be a frantic, but ultimately crucial, summer for the development of Liverpool.
Crazy season is upon us again and it's fair to say it's started early this time around. Perhaps that shouldn't come as too much of a surprise with the words "crazy season" also summing up perfectly the 9 months leading up to this point.
Here we are just days after Liverpool's valiant assault on the Premier League came to a somewhat anticlimactic end, and already the club are linked with a host of potential summer recruits – some looking quite likely, others well… as I said "crazy season".
There will always be a certain level of frenzied speculation – but perhaps more so now in light of the increase in available transfer funds and the lure of the Champions League football to attract Europe's elite into Brendan Rodgers' already enticing Liverpool revival project. Rodgers' Rampant Reds Revival, anyone?
If initial rumours are to be believed, the club aren't wasting any time either, with a formal bid for Adam Lallana (allegedly) on the table already and quotes from inside Anfield stating a desire to get their business done as early as possible.
It's easy to imagine the manager sat in his office like a child in a sweet shop, grinning from ear to ear, surrounded by stacks of cash and a dossier of world superstars to choose from.
In truth though, Rodgers will know that this summer is probably the most pivotal period of his career so far.
Of course there will be excitement at the prospect of being able to add further world class talent to a squad that has just pushed the fight for the Premiership crown to the very last day of a phenomenal season; of adding to a team already boasting the best strike force in world football, a team bristling with energy and brimming with unprecedented levels of tenacity and desire.
The club's failure to land its four primary targets over the last twelve months will have left a very sour taste and the Northern Irishman will clearly not be alone in relishing the prospect of bringing in the types of player that proved impossible to attract in the last two transfer windows.
With those shackles now lifted and Rodgers finally able to start shaping a squad in his own image, he will know that this is the point from which his tenure will truly be judged.
Few would argue that our forthcoming entry into the Champions League brings about a set of wholly new and unique challenges for a relatively inexperienced manager and one of the youngest squads competing in the Premier League this season.
Bu the fact remains that this is Liverpool Football Club, meaning that whatever the circumstances, the pressure is going to be very much ON for the season ahead. Whilst actually winning the title shouldn't be a demand, challenging for it certainly will be and the preparation for that starts here.
Obviously a great deal can happen to put paid to even the best laid plans, and the future of our star striker will play a huge part in determining whether that turns out to be the case this summer.
However, if all does go according to plan, with the core of the current team retained and key targets acquired to add further depth and quality, the manager will be fully aware that from that point, he'll be working without the aid of a safety net.
Allowances have been made up to this point, and rightly so, but that's unlikely to continue.
That might seem harsh on the newly appointed LMA Manager of the Year – particularly given the incredible progress witnessed this season, but that very same progress has now brought about a huge burden of expectation.
He awakened the sleeping giant which wasted no time in springing to  its feet and sending out a very noisy reminder to rest of the world that it's still very much alive… Alive and hungry… Very hungry.
The problem with hungry giants is that they a) have an extremely large appetite and b) are very hard to ignore. Feeding the giant must now be top priority.
He has always maintained that it would take five or six transfer windows for him to assemble the sort of squad which might really bring his vision to fruition, and we're now entering the fifth.
You suspect that his original vision may have evolved somewhat over the course of the past two seasons, but there's no doubt that some of his much lauded pragmatism has been forced upon him as he's looked for ways to counteract certain deficiencies in the current squad.
Next season, with the right additions in the summer, we should be able to finally witness the Rodgers Master Plan implemented in all its glory.
It's an exciting prospect, but of course finding and securing "the right additions" is the part that has always proved hardest to achieve.
You only need to look at Spurs at the moment to see that even a heavy injection of cash and a small army of so-called superstars are no guarantee of success.
Raw talent and technical ability on their own are just a small part of the formula – truly effective players are those who combine that ability with a willingness and desire to put the team before their own planet-sized egos.
Brendan Rodgers often talks about players who have mental toughness and bravery – about players who are willing to offer themselves to receive the ball and use it even in tight situations, players with a strong character who are natural leaders on (and off) the pitch, fighting for every ball, inspiring those around them and encouraging the best from them.
Such players are a rare breed – often they'll be captain of their current club, fiercely loyal and key to their current manager's plans.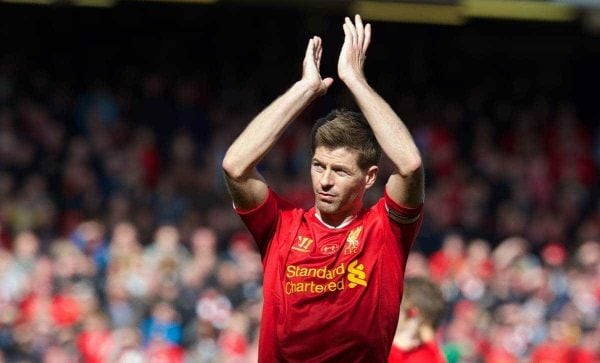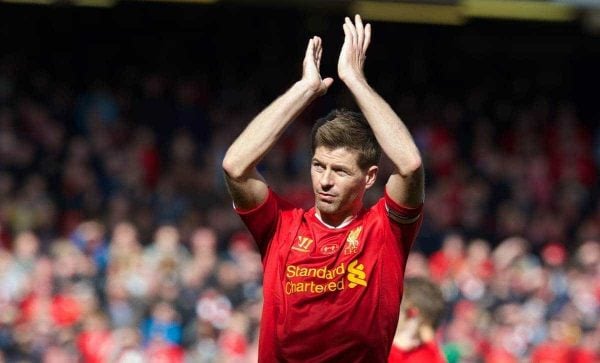 As such they are often difficult to prise away and will always be expensive if you manage to do so. Assemble enough of them in your squad, however, and inevitably you'll start see a team rising above its peers, becoming greater than the sum of its parts. Consequently, it's hard to put a price on such qualities.
Flexibility and game intelligence are also key requirements from a manager who likes to be able to adjust formations and systems from game to game – and often on the fly within a match.
Thus he will always look for players with a good tactical understanding or at the very least, ones with a capability and willingness to learn. Rodgers has received high praise this season for his ability to develop and improve his young charges.
Some of the older ones too – Gerrard in particular, with all his quality and experience, demonstrating that he's not too big or too proud or too long in the tooth to learn from a manager only a few years his senior, and be willing to adapt and evolve.
The acquisition of squad members that are similarly willing, and preferably hungry to learn should ensure that they, like Gerrard, improve not only themselves, but the team as well over time.
These then, are the types of additions required – players with a combination of intelligence, technical ability, confidence, bravery, hunger, fighting spirit, mental strength and leadership – and let's add a sprinkling of pace for good measure.
Even with the almost limitless funding offered by certain oil-rich benefactors, this would be a difficult ask, so for Rodgers and the transfer committee, even with a significant loosening of the FSG purse strings, you feel it might turn out to be a long, hard summer.
If they succeed though, the potential benefits could be as great as the potential improvements we'd see. Imagine if we'd conceded just ten less goals last term – that would probably have been enough to see the title return to Anfield.
That puts a huge responsibility on the board, Rodgers, FSG and the transfer committer to make sure they get it absolutely right during this pivotal summer period.
If they can do that then with the strong foundations that are already firmly in place, success will almost certainly follow on the pitch – the giant finally fed and fully sated (until the next meal-time at least). Let's wish them luck and hope that's exactly what happens.
Which players do you think we should be looking to bring in? Let me know via the comments section or via Twitter.