Ahead of Monday's final away game of the season against Crystal Palace, we got the views of Selhurst Park season ticket holder David Matthews.

Crystal Palace vs Liverpool
Monday, 5th May 2014; 8pm Kick Off
Q. At the beginning of the season you tipped Liverpool for a top four finish and "maybe even a surprise title challenge". Do you have any similar words of wisdom and do you think that Rodgers' side have performed as expected or better?
You have had a superb season and performed way above early season expectations. It is a team that has grown as the season has progressed and whatever happens from now till a week Sunday, Liverpool will be in this title race till the very last day, and Brendan Rodgers and all his players deserve all the plaudits that they have rightly been getting.
Q. You also predicted that former Palace favourite Victor Moses would be a hit for us – what went wrong there?
Yeah, Victor has struggled. I think he needs to get himself to a club in the summer where he can get regular first team football. Liverpool (and Chelsea) are two of the biggest clubs in English football and it might have proved to be a step to far for him.

If he can get himself to a club like Everton, Newcastle, Southampton, Swansea (or even back at Palace), I think it would give him a good opportunity to get his career back on track.
Q. When Palace came to Anfield back in October, in our match preview we described them as "sub standard" for the Premier League. It proved that way, at least for the opening 45 minutes that day, but what's changed under Tony Pulis since then?
Since Pulis arrived, the turnaround on the pitch has been incredible. We have become a well organised, hardworking side and every player knows' their specific role on the pitch at any given time. We are not a team that the opposition enjoy playing against.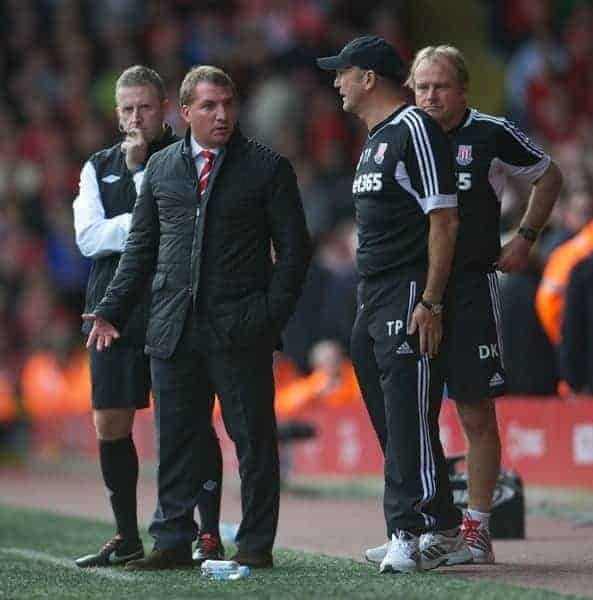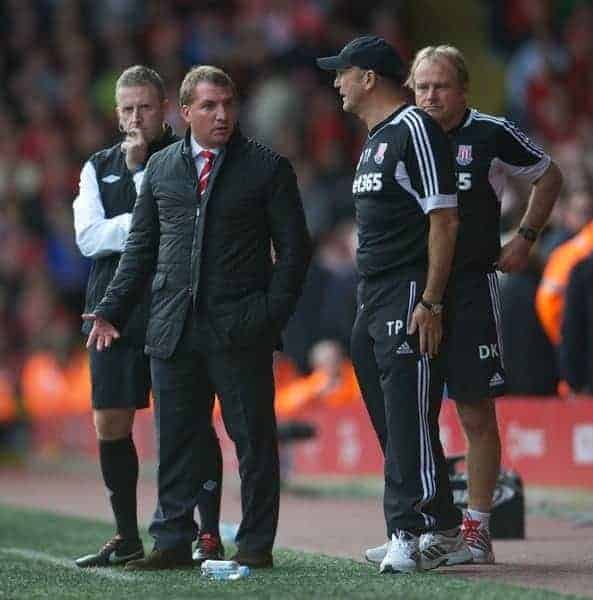 We will happily allow you to have the ball, but in areas of the pitch where you won't be able to directly hurt us. And despite the reputation that Pulis got at Stoke, we are far from being a side that just plays long diagonals balls up to our centre forward. In fact, some of our football in the last month or two has been quite enjoyable to watch.
Q. You were pretty subdued, both in terms of the crowd and the team, against City last week – can we have the same on Monday, please?
Well, there is a danger that we may have checked out for the season. The players have given so much both physically & mentally to put us in a position where survival had been secured with four games to go that complacency and tiredness might be kicking in. I think the crowd suffered from it as well on Sunday, but it's our final home game of what has been an incredible season, so I can imagine the atmosphere will be pretty decent for this one.
Q. What should we be wary of? Puncheon and Bolaise on the break?
I will have to say our defensive organisation. We can suffocate teams and have become incredibly efficient at making it very difficult for opposing teams to play through us and break us down. The longer we do that, the more effective the likes of Puncheon & Bolasie become as they look to exploit the space that is being created as opposing teams look to throw more players forward.
Manchester City did something that hardly anyone has managed to do against us since Tony Pulis arrived, and that was score an early goal. We saw first-hand how frustrated your side got against Chelsea, and I can certainly see us attempting to execute a similar kind of game plan, especially in the early stages of the match. We won't time waste as much as Chelsea though!
Q. What's your hopes for next season now that survival has been achieved?
To consolidate ourselves and survive once again. We aren't under any illusions; next year will be another tough season but as long as we make some solid additions to the squad in the summer, we should have enough to repeat this year's achievements of staying in the Premier League.
Q. Go on then, who is gonna win it? The title that is…
Well, before last Sunday, I was convinced Liverpool were going to be champions. But in the space of four hours, the momentum shifted to the Etihad, and unfortunately I can't see Manchester City slipping up from this point.