Liverpool boss Brendan Rodgers says he fully expects Manchester City to finish their job and clinch the Premier League title on Sunday, denying the Reds glory.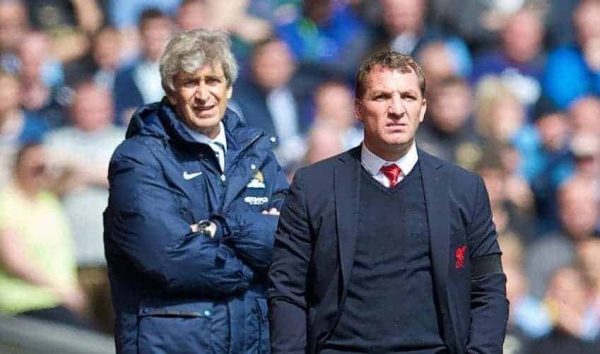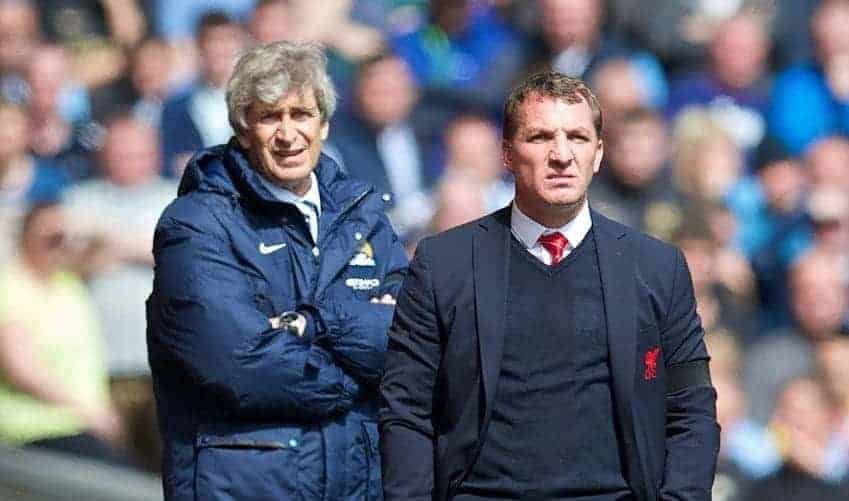 A draw for Man City would, barring a record Liverpool win at home to Newcastle, seal the title for Manuel Pellegrini's men, though a win for Liverpool and Man City defeat at home to West Ham would swing the title to Anfield.
Speaking to talkSPORT on Friday morning, Rodgers reflected on an incredible season of progress, which has seen the Reds go from seventh last season to at least top three this time round.
"I've been delighted with the progress we've made here," the Northern Irishman said. "The players have been outstanding, we've come so far and continue.
"All we can do is win our own game and send the supporters away happy on Sunday. We've seen the power of Liverpool fans this season.
"Realistically, with no disrespect to West Ham, we all expect Man City to win. But West Ham will make it tough for them.
"If we do finish second, we've finished second to the highest wage bill in sport."
Having had a few days to look back on Monday night's 3-3 draw at Crystal Palace, Rodgers said it was a lesson learned and now his side will look to improve from it.
He added, "It was disappointing at Palace having had so much control of the game. People forget we will strengthen next season, we'll get even better.
"The message at half-time at Palace was just win the game. We weren't trying to turn the goal difference. We'll learn from mistakes.
"At home our record of wins and goals conceded is up there, but we've let in too many goals away from home. We'll look to improve that.
"We need depth in our squad. Man City brought on £90m of talent off their bench on Wednesday. We need to strengthen our depth.
"We want players who are hungry, players with personality, those are key ingredients for the players we want to bring in.
"You really see the passion of the supporters, they've willed us on, the streets have been lined. It's been a trademark of this season."
Rodgers also took the opportunity to praise the importance of his senior players in improving the younger members of the squad's game, in a season which has seen the likes of Raheem Sterling and Jon Flanagan sparkle in the first-team.
"This is probably Steven Gerrard's first real title run-in at 33-years-old and he's been amazing this season.
"You need players like Stevie, Luis, Daniel for the young players to learn from and improve their game."
Liverpool v Newcastle Utd, the final game of the season, gets underway at 3pm on Sunday, 11th May and is live on Sky Sports. Man City v West Ham kicks off at the same time and will also be televised.