Much has been made of Liverpool's defensive problems this season and here Andy Yates ponders whether youngster Tiago Ilori could solve some of them.
Whilst Liverpool's potent strike force have broken records this season and played some of the most scintillating football the Premier League has ever seen, the Reds have also shipped an unwanted amount of goals to leave the defensive back four under scrutiny.
99 goals in 37 league games means that, should Liverpool fail to win the title on Sunday, they'll be first team to score over 90 Premier League goals and not lift the title.
As efficient and entertaining as the forward play is, defensively Liverpool have some work to do, having conceded 49 goals already this term.
Should the title find its way back to Merseyside, the tally of 49 will again be a record for Premier League Champions.
This certainly won't stain the success which would befall Liverpool, but it would highlight a potential weakness in Rodger's otherwise high flying squad.
The debate has raged on all season about who should be the two centre halves at the heart of Liverpool's defence.
Vice Captain Daniel Agger has made just 15 starts due to injury, and talk of him leaving for Barcelona this summer continues to fly around the gossip columns. Kolo Toure's immediate impact as a cult hero was over as soon as it started, his 15 starts has been more error ridden than a Trojan Horse virus on a 15 year old laptop. At 33 he is a squad back-up at best.
Martin Skrtel has been the mainstay of the Liverpool defence after seemingly being the man who would be most likely to depart Anfield. His commitment is untenable, but his reliability is still questioned among a percentage of fans.
Mamadou Sakho continues to grow into his role after his move from French Champions PSG last summer.
He is certainly seen as a long term option, the 24 year old offering pace and power, and although his assurances on the ball have left many a fan having heart palpitations when he distributes it, he does have a 92.2% pass completion, better than any of the current back four.
All things considered, it is clear that during the summer defensive improvements must be made, and with extra games coming thick and fast in the form of the Champions League, it will only be a positive move to add to a squad which lacks the depth required for the elite level of football which Liverpool will once again play in next season.
Ilori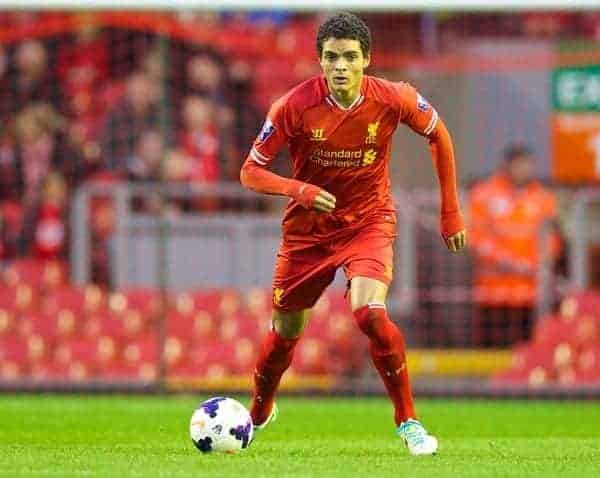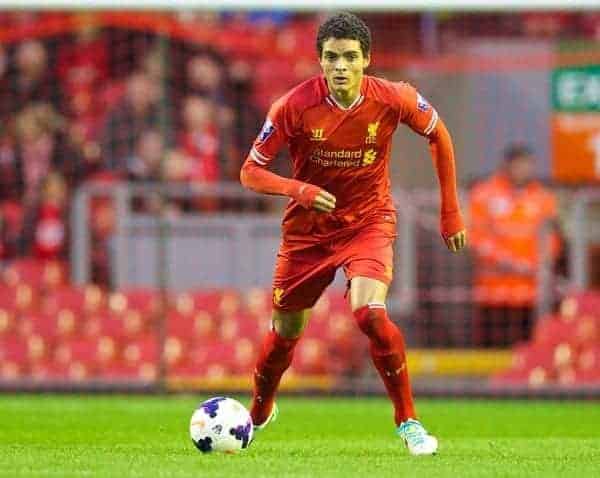 Tiago Ilori, Liverpool's 21 year old Portuguese defender, could be the answer. Ilori is currently on loan at Spanish side, Granada.
Since his move in January he has made 6 starts and impressed the 'El Grana' faithful as well as sporting director Juan Carlos Cordero who made it well known after Ilori's second game that he is keen to snap up the Under 21 Portuguese International.
Incidently, that second game against Real Betis was the match which brought his potential talents to the forefront of the Spanish press.
Ilori created the assist for striker Piti to score in a 1-0 win over their Andalusia rivals.
In an otherwise dour affair on a cool afternoon in the South of Spain, Ilori brought the ball out of defence and hit a delightful 50-yard cross field pass described by Marca as 'El pase a lo Koeman de Ilori que dio la Victoria al Granada'.
It translated to 'A Koeman like pass by Ilori which gave Granada the victory'. This was in reference to Dutch legend Ronald Koeman, and although Ilori's capabilities aren't exactly akin to the red haired defender, it was a statement which carried high appraisal.
http://www.youtube.com/watch?v=OAyxv5OttXY
Grandada's recent 1-0 victory over Barcelona was also another noted performance from the youngster. The Catalans had 88% pass completion, a record for them in La Liga as well as 23 shots on goal in a game they completely dominated.
Ilori received praised for his defensive maturity in a game which Granada's concentration will have needed to be heavy to severe.
WIth three games left, Granada are still to face two fellow relegation candidates in Almeria and Valladolid, and with a trip to Real Sociedad to come next, they will require need players to stand up and be counted.
Whatever happens to Granada at the end of the year, Reds fans will be hoping he has gained vital experience during his 6 months away and that he can establish himself alongside the best at the heart of Liverpool's defence for years to come?