Following the rise of Raheem Sterling and Jon Flanagan into first-team regulars, PJ Vaughan predicts who be the next to make the giant leap to the senior team at Liverpool.

THE SQUAD PLAYERS
Suso and Andre Wisdom have made the break through already but when they return to the club in the summer they will have to start the process all over again as neither of them has cemented a first team place.
Suso
Suso could have stayed with Liverpool in 2013/14, he would have being a useful squad player. Instead he decided to go on loan and play first team football in the Spanish Primera Liga. It is difficult to judge a players progress when they play for a team that is fighting a relegation battle. It's even harder to judge a player in a league that is more technical and slower paced than the Premier League. The fact that Suso has played regularly is a good indication that he has performed well.
The pre-season is a crucial period for any young footballer. If Suso remains injury-free and doesn't get called up for the Spanish underage set up, he should get the opportunity to show Brendan Rodgers he is more than a squad player. If not he has the option to go on loan again.

Prospects for 2014/15: He might get opportunities as part of a diamond midfield but will find it difficult to get game time in the No.10 role  due to competition. I don't see him as a wide player in a 4-3-3, as he lacks pace. He's most likely to be a squad player and may look to go on loan if he isn't getting enough playing time.
Andre Wisdom
Andre Wisdom is powerful and strong. He's played regularly for Derby County in the Championship. He might have got more game time at Liverpool if he had stayed, as he was ahead of Flanagan in the queue at the time he went on loan.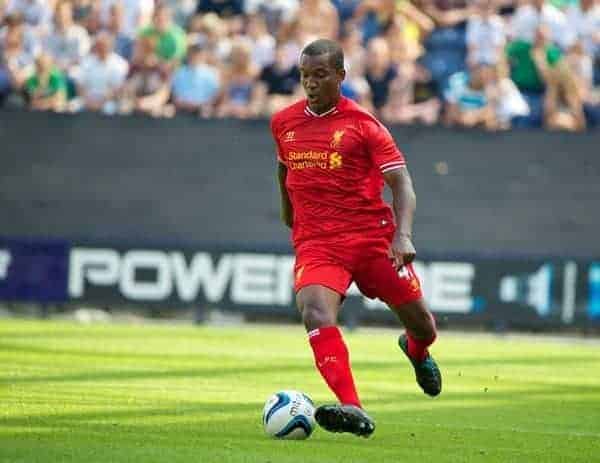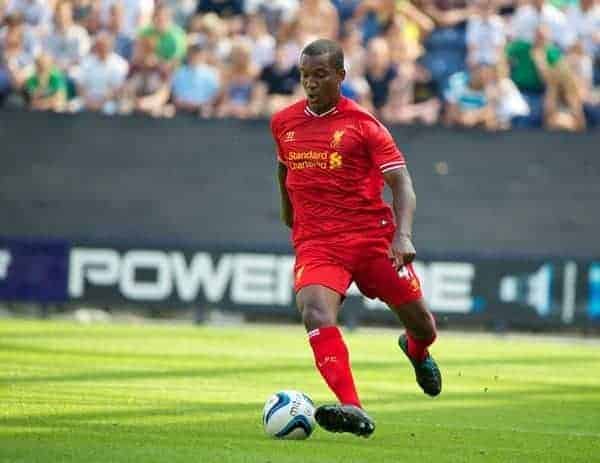 Wisdom is primarily a centre back but has played all his first team football as a full back. He has pace and power but is not a natural attacker. He should have more opportunities next season when Liverpool return to the Champions League.
Prospects for 2014/15: There might be some opportunities to get game time at right back but it's harder to get opportunities playing centre defender. A loan in the Championship playing centre back might be the best move if he isn't getting a lot of game time with Liverpool.
U21 GRADUATES WITH FIRST-TEAM EXPERIENCE
Conor Coady

Conor Coady has excelled on loan with Sheffield United. He may lack some of the technical aspects that Brendan Rodgers would like in a central midfielder but he has similar determination to Jon Flanagan. A lot will depend on how he impresses Brendan Rodgers in pre-season.
Prospect for 2014/15: The likelihood is that he will play regularly on loan in the Championship. However most people would have said the same about Jon Flanagan a year go. So you never know.
Jack Robinson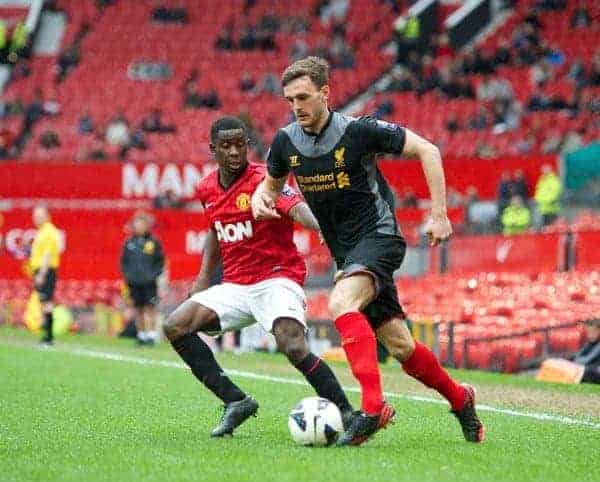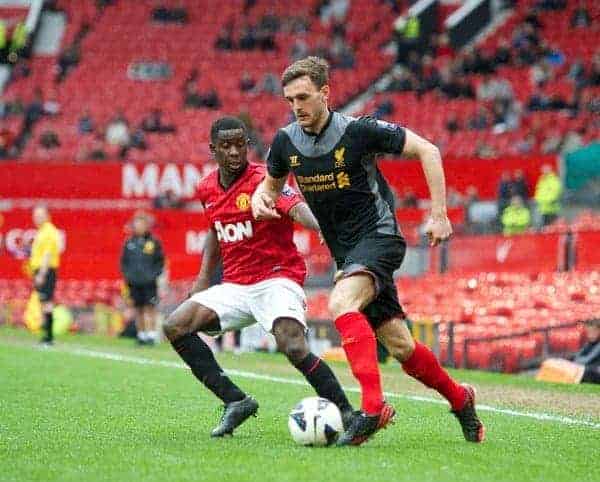 Jack Robinson has gained valuable experience on loan in the Championship. You would think he merits an opportunity at left back. It's unclear how much Brendan Rodgers rates Robinson. A good pre-season is crucial for him.
Prospect for 2014/15: A Championship or Premier League loan is the most likely outcome.
TOO GOOD FOR THE UNDER 21s
Jordon Ibe

Jordon Ibe is physically developed to be a Premier League player, questions remains whether he is technically good enough as yet and whether he can perform at a consistent level. I feel it's only a matter of time before he gets a sustained run in Liverpool's first teams, but he may have to wait another year.
Prospect for 2014/15: He may need another season on loan in the Championship playing regularly.
Ryan McLaughlin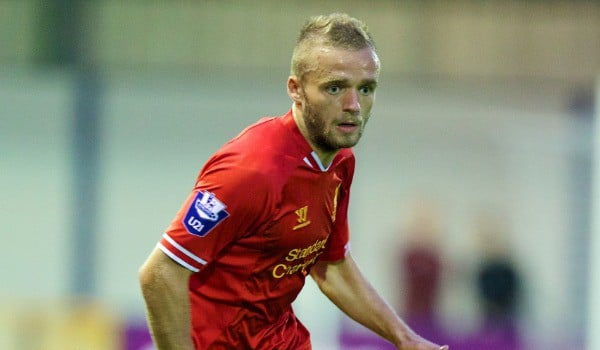 Ryan McLaughlin is well placed to make the step up. He has a great engine and has bags of pace. He is a very exciting attacking full back. He has being unlucky that a few niggling injuries has stifled his development. He should get an opportunity in pre-season and I have little doubt if he gets the opportunity he will impress.
Prospect for 2014/15: If he impresses in pre-season he might be given the opportunity to be a squad player if not another loan will be required.
Brad Smith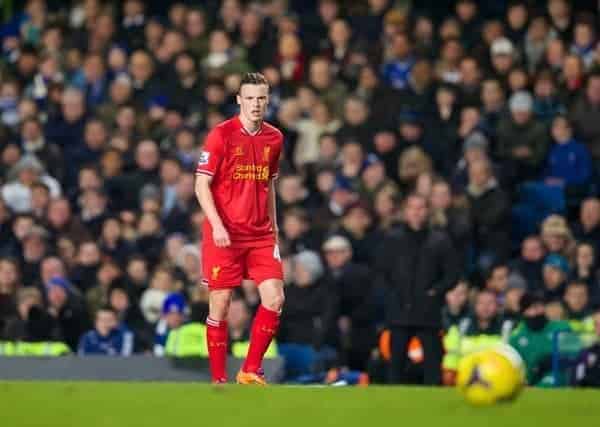 Brad Smith is a quick left back who made an ill fated first team debut last season. He is better than his performance that day at Stamford Bridge. His partnership with Raheem Sterling for the U18 was devastating. There are a few question marks about him defensively especially his ability to defend the diagonal ball. However his pace is a huge asset. He may need to prove himself defensively but it's likely he will get a chance if he continues to impress for the U21's as he was one of the star performers this season.
Prospect for 2014/15: Should get some game time in preseason however he may need a loan playing first team football in the Championship. If he impresses he will likely be given an opportunity for the first team in the future. He needs to stay clear of injury to sustain his progress.
Joao Carlos Texeria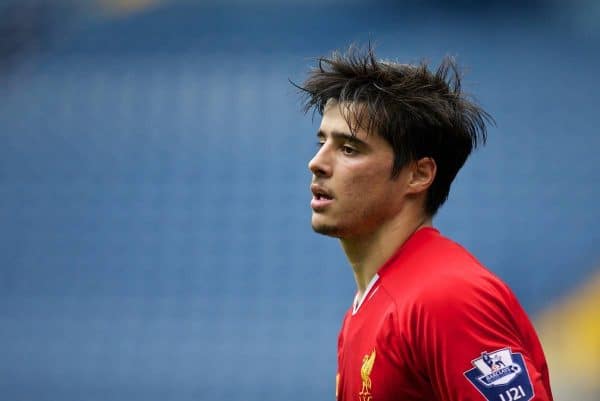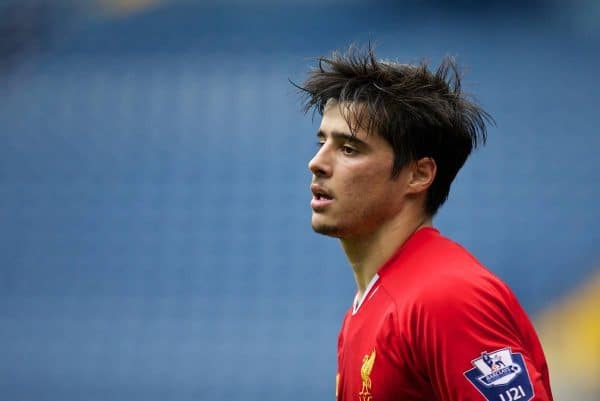 Joao Carlos Texeria has progressed nicely this season despite an unsuccessful loan spell at Brentford. He has impressed Brendan Rodgers while training with the first team so much so that he brought him on away to Fulham with the game in the balance. Texeria is technically excellent, if his work rate and determination matches his talent there is no doubt he will get more opportunities for the first team.
The biggest difficult for him is his adaptability. It's very difficult for a young player to get a central position in the team. Most young centre backs will start in the full back position. Centre midfielder and strikers are often asked to play as wide players at first. The problem with someone like Texeria is that he is not a wide player, he doesn't have the pace to beat his man and will always look to cut inside. Suso has the same problem. They are more suited to being cm or am. The problem is that those roles are critical roles for a first team and are rarely entrusted to young players, this might change if we play the diamond more often.
Prospect for 2014/15: He has caught Brendan Rodgers eye in the past and will surely do so again in pre season. A successful loan spell might increase his prospects further.
It's difficult to predict who will be the next player to make the break through. Pre-season is crucial for any young player. I think there may be opportunities in the full back positions if we don't make big signings so it could be a great opportunity for Ryan McLaughlin and Brad Smith.
I'm also sure one of Jordan Ibe, Suso or Joao Carlos Texeria will make an impact in the pre-season games.
[yop_poll id="8″]