Demolition work has begun on the houses immediately behind Anfield's Main Stand ready for the proposed expansion of Liverpool's stadium.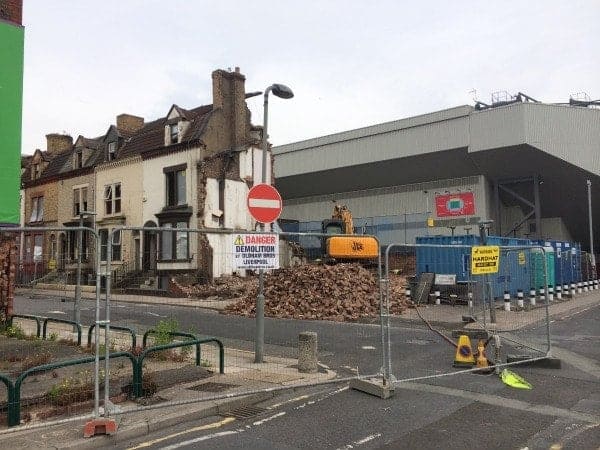 Houses on the side nearest the Main Stand on Lothair Road are currently being cleared and knocked down in readiness for the proposed expansion that will see the stand's capacity rise from 12,237 to 20,538.
Eventually all houses on both sides of Lothair Road will be knocked down, along with houses on the east side of Alroy Road and a small number of houses on Anfield Road and Rockfield Road. This work is being carried out by Liverpool City Council, not the Football Club, as part of the Anfield Regeneration Scheme.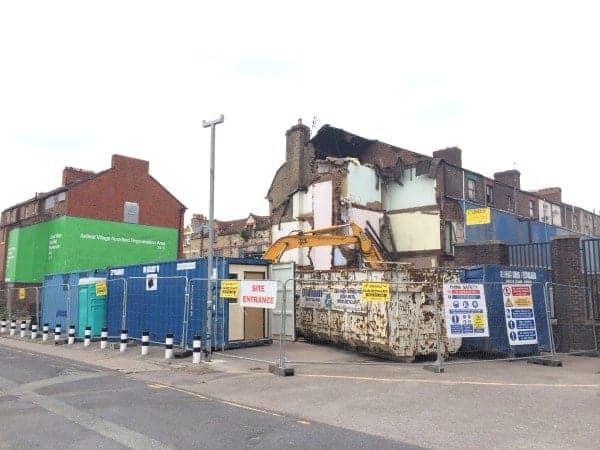 Liverpool submitted the planning application for the expansion, which forms phase one of a two-part project, earlier this week and hope that work can begin later this and be completed in time for the start of the 2016/17 season. The new Main Stand will take Anfield's overall capacity to approximately 53,783.
Of the 20,538 seats, 15,910 will comprise general admission, with 4,628 new premium seats.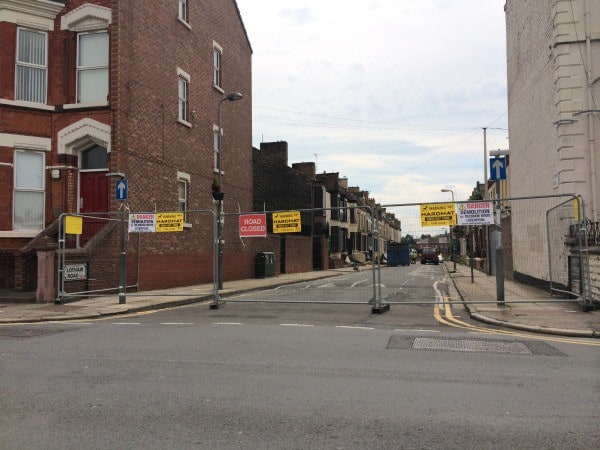 Once complete, the work will see a large open space outside the new Main Stand and all perimeter fences around the whole stadium will be removed.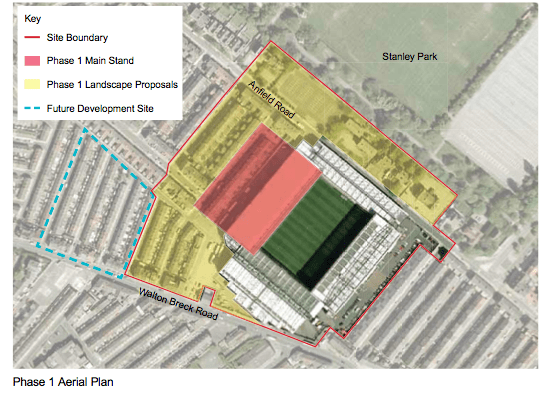 Phase two of the project will see the Anfield Road Stand expanded from 9,074 seats to 13,860 – taking Anfield's overall capacity to approximately 58,569.