Luis Suarez's belated apology for his bite on Giorgio Chiellini has paved the way for him to move to Barcelona this summer, according to numerous reports in the media.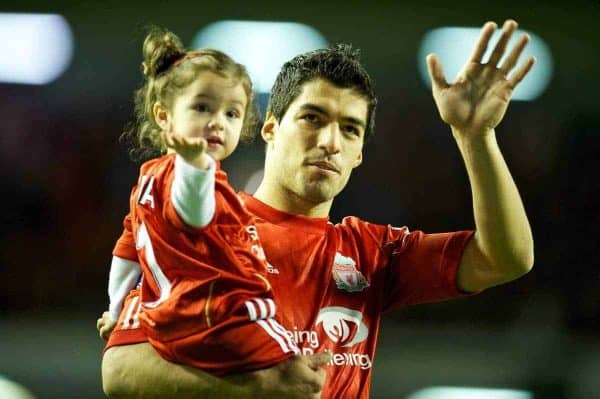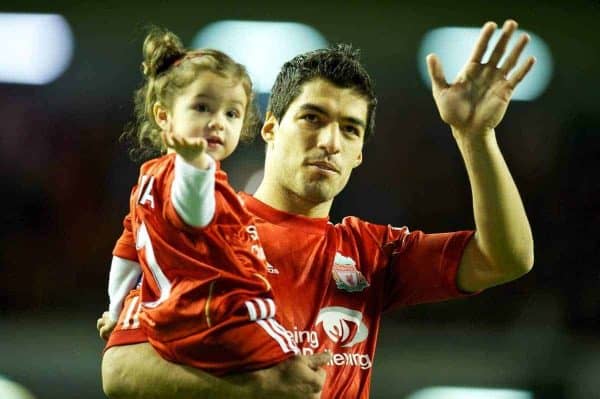 After almost a week having spent denying the bite on Chiellini, Suarez made the apology, contradicting his earlier claim that he'd tripped and fallen into the Italian. So why the sudden apology?
Reports over the weekend, emanating from Spain, had suggested that Barcelona had tole the player to apologise for the incident in order for them to make their move to the Uruguayan.
Therefore, Suarez made his public apology on Monday afternoon, via his social media channels, an apology made in English and Spanish, in a manner very different to his previous message just days before. It was clearly done for a reason.
The lack of any acknowledgement or apology to Liverpool Football Club, for whom he is now suspended for four months, was telling.
The Independent report that Liverpool had involvement in the apology, nor did they even know about it:
Liverpool had no involvement in the apology, and no prior warning it was coming. It is understood Suarez also acted independently of AUF. It would appear that Suarez and his agent Pere Guardiola were the driving force behind it with a move to Barcelona their primary target this summer.
Sanchez
Meanwhile Graham Hunter, a Spanish football correspondent with close ties to Barcelona, wrote for ESPN that "Suarez wants to join FC Barcelona. Anyone denying this by now is in self-denial."
He also told Radio 5Live that current Barcelona forward Alexis Sanchez has been told that they would like for him to join Liverpool as part of the Suarez deal – despite Sanchez preferring to remain at Camp Nou.
Graham Hunter on 5 live Sport: "Alexis Sanchez will be gently told 'find the right place to go, we'd like it to be Anfield'" #suarezsale

— Simon Clancy (@SiClancy) June 30, 2014
Bid
The Liverpool Echo report that Liverpool are now preparing for Barcelona's opening bid in wake of the apology.
Of the apology, James Pearce writes: "The long overdue show of remorse followed reports in Spain that Barcelona had informed Suarez's advisers that he needed to issue a public apology prior to them tabling an offer."
Liverpool "expect the Catalans to make their move imminently."
Price
Liverpool though will not sell Suarez at a fee below their value, despite the four-month suspension.
Pearce writes that Liverpool will not allow Suarez to leave for anything below the release clause – which is between £70 million and £80 million.
If Barca, Suarez & his acolytes truly believe LFC will accept less than valuation HE agreed in latest deal it is going to be a LONG summer.

— Chris Bascombe (@_ChrisBascombe) June 30, 2014
Chris Bascombe writes similarly in The Telegraph:
There have been indications for some time that the La Liga giants have wanted to enter negotiations for the player rather than meet the clause. If that remains the case, there will be no deal and a summer of discord could follow as John W. Henry protects his club's interest, first and foremost.

Should Barcelona trigger Suárez's clause, or meet the valuation with the inclusion of a highly-rated player such as Alexis Sánchez, a resolution will be found.
With Barcelona seemingly intent on signing Suarez, Suarez seemingly intent on joining Barcelona and now with his apology paving the way for the move, all roads seem to lead to the Camp Nou for Suarez – if Barcelona are willing to meet Liverpool's valuation.
The other stumbling block for Barcelona will be Sanchez's willingness to move. Liverpool have scouted the Chilean over the past season and identified him a long time ago as a potential replacement for Suarez.
Suarez's ban will mean Barcelona will be prepared to let it drag out until late in the transfer window, while Liverpool will be wishing for a quicker resolution in order to get Sanchez involved ahead of the Premier League season.