The key to sustainably competing is that you don't become reliant on individuals for your team to function, writes Si Steers.

There is no glossing over the fact that losing your best player is hard to take. Whether you love or hate Luis Suarez, nobody can deny his contribution to Liverpool Football Club has been anything less than huge. It isn't just his football ability we will miss; it is his desire to win at any cost that had an infectious influence on the team. There was also an element of surprise that Suarez gave us, an unpredictability that often meant he did things that nobody saw coming.
But the cold, hard reality of football is that you cannot rely on any one individual to achieve success. The reason that there is still plenty of reason for optimism at Anfield, despite losing Suarez, lies in the long term philosophy of FSG and Brendan Rodgers. That philosophy is the team is the star.
Replacing Suarez
Trying to replace Luis Suarez is a pointless exercise, you just can't do it. He is unique, and trying to replace him as a player is a non-starter. But, what you can look to do is replace his output, as much as you possibly can.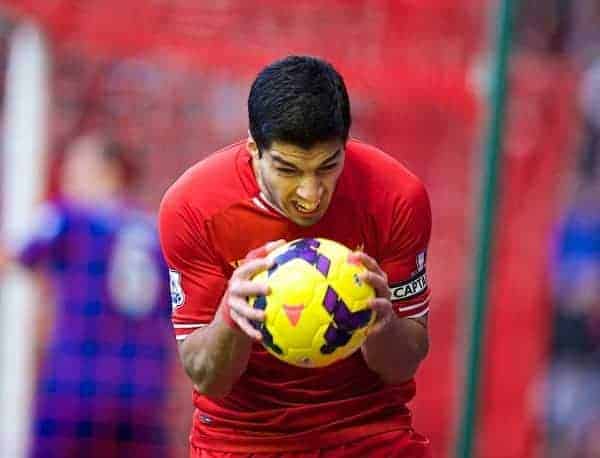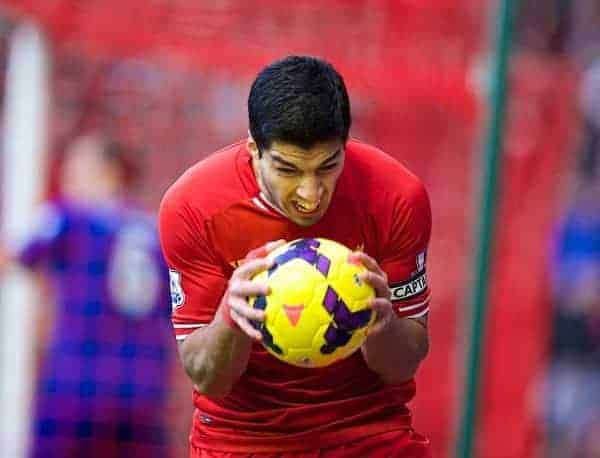 Suarez was a maverick that gave us both goals and a wildcard. It might be that we cannot replace him like for like, but what we can do is bring in a proven goal scorer and a player that gives us an edge of unpredictability – a wildcard.
Without Suarez in the side we are going to need to tweak our game plan going into the new season, but there is no reason why it has to change dramatically. Our recruitment this summer should mean that we have far more options in the forward positions than we had last season, which will lend itself to a degree of unpredictability in how we set up. Brendan Rodger is anything but a conventional coach.
It could be that the system and different options of attacking players compensate for some of that unpredictability that Suarez gave us. Rodgers likes his players to be mobile and incisive, and if you look beyond the moments of Suarez individual genius last season it was the interchanging and fluidity of our collective attack that was the foundation for a large percentage of the goals we scored.
The foundation is still intact
Daniel Sturridge (24), Philippe Coutinho (22) and Raheem Sterling (19) are still one of the youngest, most exciting attacking trio's in Europe. We still have the nucleus of an attack that scored over 100 goals last season. There is a big opportunity for Sturridge to build on his 21 goals last season and lay down a marker that he is world class. He has it in him, without question.

Philippe Coutinho now has 18 months of experience in England; he knows what it's about, he has the ability to step up and become a massive player for us this season. It would be great to see more goals from Coutinho, but I think goals are a bonus with him; his role for me is all about pulling the strings. If he can get on the ball he will create chances, Coutinho is a playmaker – his goal scoring will improve as he matures, but his role in the team is more about creation than execution.
I fully expect Raheem Sterling to make the transition from teenage prodigy to world class footballer this season. He has the world at his feet, and he may well fill the void that Suarez left as one of our wildcards. Sterling has absolutely everything in his locker – he is strong, skilful, and has incredible speed. He also has game intelligence, and his passing and finishing continue to improve at pace. He is only 19, but I strongly believe he is ready to take on a leading role at Liverpool – his mentality and maturity for somebody so young is why he can go on to become one of the very best.
It all about goals
In this brilliant article for the Tomkins Times, Joseph Pepper looks at how goals are at the heart of John Henry's Liverpool blueprint. He makes some great observations, and I am sure that his theory has some basis to it.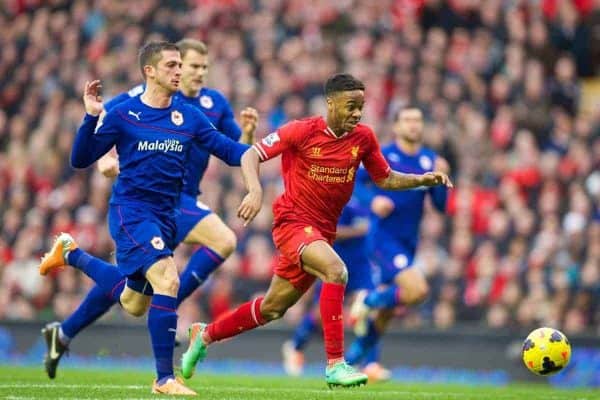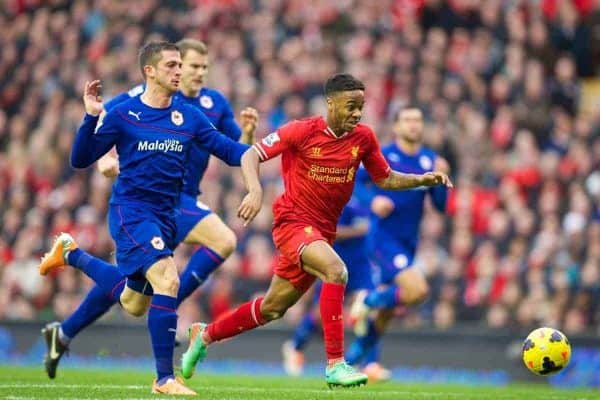 If you look at the potential in the Liverpool squad post Suarez, you could argue that in Sturridge, Sterling and Coutinho there are a possible 20 more goals from those three. That means you might not have to replace 30 goals next season, if you replace 10-15, you can still realistically aim for 100 goals if the wind blows your way.
The other factor that is likely to play into our favour next season is less goals conceded; I still believe that we will sacrifice balance for probability – e.g. focus our efforts on scoring goals over conceding. But I expect to see less individual errors defensively, and I'd expect a more settled back four to contribute to a little bit more solidity.
The role of the transfer committee
When you sell the third best player in the world for £75m the natural reaction is you want a superstar to come in as a replacement. But, as we have seen with Alexis Sanchez, the recruitment of the elite players is rarely in your control, even with Champions League football and money to spend. The top clubs want the best players, so it is rarely a case of the deal being simple.
If you look back to what the team has lost with Suarez it has lost 30 goals and that element of unpredictability. So that's essentially what the committee has to replace. The first option was Alexis Sanchez, but it could be that option two is two players instead of one.
Some of the names linked with the club like Bony or Remy might not grab the excitement of fans, and may well feel underwhelming when you compare them to Luis Suarez. But when you look at 16 goals for Bony and 14 for Remy last season you can start to see some logic behind the thought process – we need to replace 30 goals – so let's look at those players that have proven they can score regularly in the Premier League.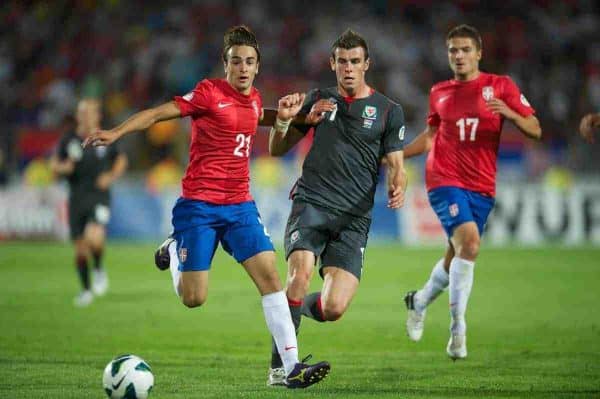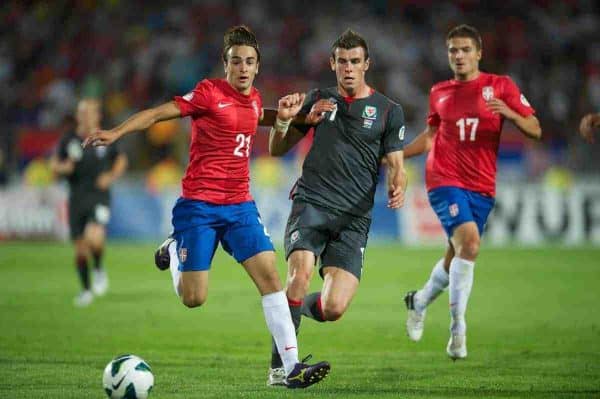 Lazar Markovic is more of a wildcard signing, at 20 years old he has the potential to be great, and will provide some of the unpredictability we have lost with Suarez. Markovic is the kind of player that may well develop into a world class player in the future, and he would join Sterling and Coutinho as a player that we can build around for the next decade. Under the guidance of Brendan Rodgers the potential is enormous.
It might be that this summer we see a number of percentage signings come in, e.g. we know exactly what we are going to get. The likes of Lallana and Lambert fit that bill. And those signings will be complemented with the likes of Can and Markovic who we have earmarked as stars of the future – but are more than capable of hitting the ground running.
If an elite player becomes available that we feel we can get, I don't doubt for one second we will look to do a deal. But I don't expect us to buy for the sake of buying – our approach will be that we are buying the player – not the name – and that player will have to fit into a team where nobody is the star.
Why this is the right method
It is folly to say that even the best teams don't have star players, but the key to sustainably competing is that you don't become reliant on individuals for your team to function. And that is very much what I think Brendan Rodgers wants Liverpool to look like.
I think this season we will see a Liverpool side that retains a similar style and identity, but we will have the right players to fit into different systems.
In many ways, the sale of Luis Suarez will expose the ideas of John Henry and Brendan Rodgers. It will be a true test of whether or not last season was a freak event, or if it was the start of a philosophy that can lead to us becoming sustainable competitors.
I strongly suspect that last season was the start of that journey, it is going to be much tougher this season as our competitors have all strengthened well, but there is a very deliberate strategy being put into place at Liverpool that might not always look obvious.
In Brendan Rodgers we have a man that will get the very best out of every individual player and will make the team the star – it might not be nutmegs galore, but I am excited to see where it takes us.