Centre-backs – often discussed, often criticised and now the transfer window is often, often speculated.  But what should happen to the ones we already have?

When chatting to Liverpool fans the centre of our defence is often seen as a problem area, somewhere that needs to be strengthened over the summer. Some believe, myself included, that it's not a lack of quality in that area that has caused our questionable defensive record, but that discussion is for another day.  
What I do want to discuss is who should leave, stay and play for us next season. Below are Liverpool's first-team squad centre-backs:
Kolo Toure
Daniel Agger
Sebastian Coates
Mamadou Sakho
Martin Kelly
Martin Skrtel
Andre Wisdom
Tiago Ilori
Of those players a few can play in positions other than centre-back, but centre-back is seemingly their strongest position.  That's a list of eight players competing for just two positions.
Meanwhile, there's the pursuit of Dejan Lovren from Southampton as well, personally not the centre-back I would go for but he appears to be the only one we are interested. But if we made no signings in that position what should we do with who we currently have?
Kolo Toure started off well for Liverpool but as the season went on seeing him in the starting 11 became more and more nerve-racking. But I do think having his experience around the club can only be a good thing, and in the league cup matches having him alongside youngsters should help the team. My verdict, is to keep him for one more year and then get rid.
Daniel Agger is an unusual case, many people are big fans of him but others just don't rate him. I'm unsure what to think of him, in some games he brings the ball out of defence, is dominant in the air and looks the perfect centre back for our style of play. But in others he gets bullied by strikers and really makes our defence look shaky. I would keep Agger unless a large bid came in for him, he clearly loves the club and has experience playing in the Champions league for us, which can't be said for most others.
It's been so long since Sebastian Coates has played for us I can hardly remember what my opinion of him was! What I do remember though, is that I don't want him starting for us. However he is 23 now and to reach his potential he really needs to be playing regular football. I think a loan to another Premier League side would be the best option, to see if he can really cut it at the level required. If he does well, great he can be involved in the 2015/16 season if not, get rid. A season in England, as long as it isn't awful, should increase his value at the very least!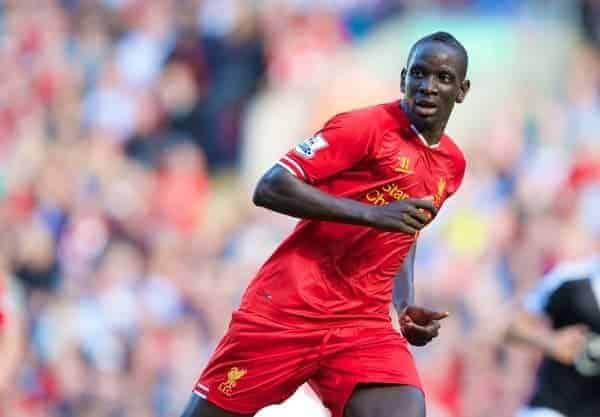 Mamadou Sakho, despite having the totally unfair reputation of being bad on the ball is in my opinion our best defender. Should be a certain starter for next season, just need to hope he stays fit!
A bit like Coates, Martin Kelly is someone who really hasn't had any regular football for quite a while. If we had a fit Kelly from the start of Brendan Rodgers' first season, my opinion would be to make him our starting right-back. But his body clearly can't handle flying up and down the wing each game, for the good of his career I think he needs to focus on playing centre back. It's a position he has very rarely played for us though, I like Kelly and wouldn't like to see him sold. I would happily keep him as a backup option for next season; we are going to have a lot of games and we will need to rotate.
Martin Skrtel is another player who splits opinion, is it him or our system/other players that sometimes makes him look bad? I think that he really improved areas of his game last season under Rodgers, he clearly isn't a defensive leader though and needs to be paired with one, but he reads the danger and makes a highly impressive number of clearances. His distribution, although not great, is certainly a lot better than it used to be and I think he should start alongside Sakho when the season starts.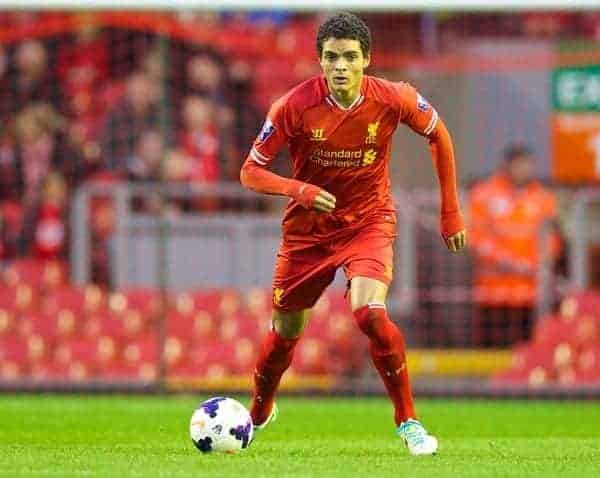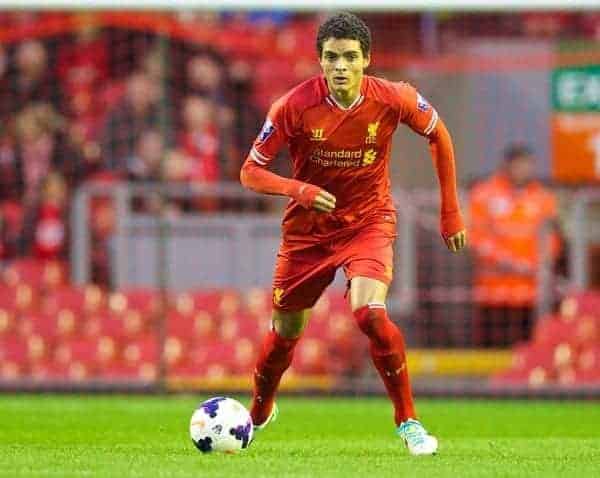 I'm going to combine Andre Wisdom and Tiago Ilori together, both are young, both need game time and both are promising players. Wisdom has the advantage though of already showing he can perform in the Premier Legue. He can also play right-back and is a good backup for that position, but he has a complete lack of attacking skill that means I really wouldn't him being a starter for us.
Ilori simply needs to play football, he doesn't have the physical presence of Wisdom but from what I've seen of him at Granada he is lightning quick and reads the game unusually well for someone his age. I think there are no doubts about his play on the ball, but he needs to be tested in the style of football that is commonly seen in the English leagues.  
He could go out on loan next season and be a starter for a La liga team but I don't think it would massively help improve the areas of his game that need improving. A Premier League team would be the best option but would a team take the risk of making a 21-year-old who hasn't played a game for Liverpool a starting player? I doubt it. I honestly think a loan to a Championship team that plays good football, challenging at the top of the league would be the best  realistic option for his development (Brendan, get on the phone to Sami at Brighton and have him mentor Ilori). So Wisdom keep, Ilori loan out.
Above are my opinions on our current centre backs, what do you think we should do with them? Leave a comment below or tweet me @JLWi11iams I'm always up for a bit of football discussion!