Jim Fishlock reflects on Luis Suarez's departure and looks at how LFC can replace the mercurial forward.

As the deal that we all knew was coming, was edging closer and closer I couldn't help but think of the words to Frank Sinatra's classic song 'My Way'.
For the youngsters among you, it's a timeless classic in my opinion and well worth a listen to. Whilst there are many great lines in the song, it was this part that particularly struck a cord with me.
"Yes, there were times, I'm sure you knew. When I bit off more than I could chew. But through it all, when there was doubt. I ate it up and spit it out. I faced it all and I stood tall and did it my way."
Although there is the obvious joke in there regarding Luis' minor indiscretions on the football pitch, it's the final few lines that really hit home.
During his time at Liverpool he really did face it all and stand tall. He suffered abuse from supporters, players, pundits and journalist alike. Now you may say well, he brought it on himself and, to a certain extent I would have to agree but lets be honest here, some of it was scandalous, some of it went above and beyond what should be acceptable.
But, to Luis' credit, he never once let it affect his performances anytime he pulled on the famous red shirt.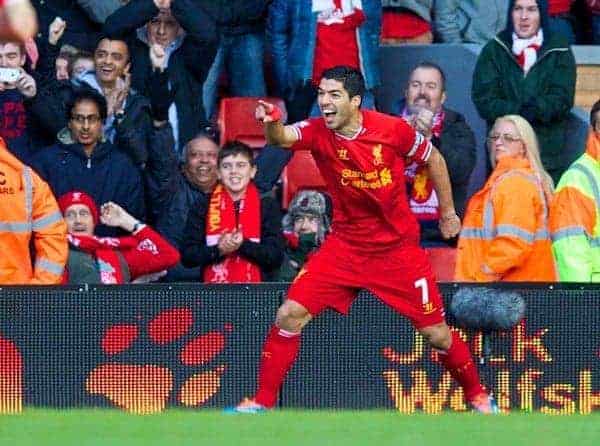 Perhaps that's the reason for the reaction to him begin sold? Perhaps its the fact that he has become one of the top 3 players in the world or perhaps it's because we can't quite see how we replace his goals, his ability to make something happen out of nothing, to play with such an infectious will to win that there is no such thing as a lost cause?
For me, it's a mixture of it all. How can you replace all those things in just one player? The answer, quite simply is you cannot. Luis Suarez is irreplaceable for Liverpool Football Club.
That doesn't mean that it's the end of the world. It doesn't mean that we should give up on our targets for next season before a ball has been kicked and it doesn't mean that whoever else walks through the doors of Melwood should be faced with the huge and impossible task of replacing our mercurial No 7.
Earlier on I said that Luis Suarez had become one of the top 3 players in the world. Of that, there is no doubt. But he wasn't that when he arrived in January 2011. Although he had a decent start to his Liverpool career, his first full season producing 11 goals in 31 games, it was only after manager Brendan Rodgers took over that he really started to hit new heights.
In the two seasons that followed, Suarez racked up 54 goals in 66 games, he was at times, unplayable.
I don't want to talk the manager up too much but it's surely no coincidence that all that happened under Rodgers' reign?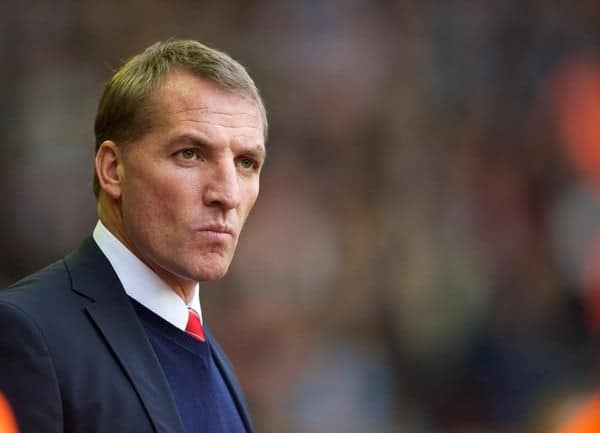 Rodgers has instilled a strong team mentality in this group of players and although we have lost our talisman, there are others just waiting to step up to the plate.
We saw when Steven Gerrard was missing for parts of last season how they all upped their games and at times, we looked a more solid side without him, remember the drubbing we handed Spurs at White Hart Lane?
Remember the start of last season when Luis was banned? We didn't start too badly then did we?
The likes of Raheem Sterling, Jordan Henderson and Phillipe Coutinho are all developing rapidly. All three of them are coming off the back of their best seasons in the red shirt. Who's to say that in 2-3 years time we aren't talking about any of those 3 being world class performers? Could anyone have honestly predicted Suarez's rise to the top?
Then there is Daniel Sturridge, yet another blossoming under the guidance of Rodgers.
Last season we saw Rodgers employ different systems, all in order to fit both Suarez and Sturridge into the first XI. I feel that this season he will set the team up in his preferred 4-3-3 style more often than not and have Sturridge as the focal point of his attack. I am certain that Sturridge will thrive on the extra responsibility and I'd be willing to bet that he will get 30 goals next season in all competitions.

With Raheem Sterling, Adam Lallana, Phillipe Coutinho and Lazar Markovic all able to play on the flanks in the front three then I believe there is more than adequate cover in those positions.
Of course, we will need to bring in at least one other forward player but for me, the main priority this Summer has to be to strengthen the defence. We need to stop conceding so many soft goals.
We can't replace the Luis Suarez we have just sold, just like we couldn't replace the Fernando Torres we sold. What we can do though is trust our manager and club to keep evolving and if needed, just slightly change the way we play and the way we go about things.
We are in a much better position than in January 2011, both on and off the pitch.
Yes, we have lost a world class player of that there is no doubt but, we have been in this position before and no doubt we will be in this position again in the future.
The team is still here though and the club still stands tall, perhaps, they all need our support now, more than ever.