Much of the resistance to Liverpool's imminent signing of Mario Balotelli revolves around his reputation as a trouble maker. Neil Poole has a look at whether he's really as bad he's made out to be.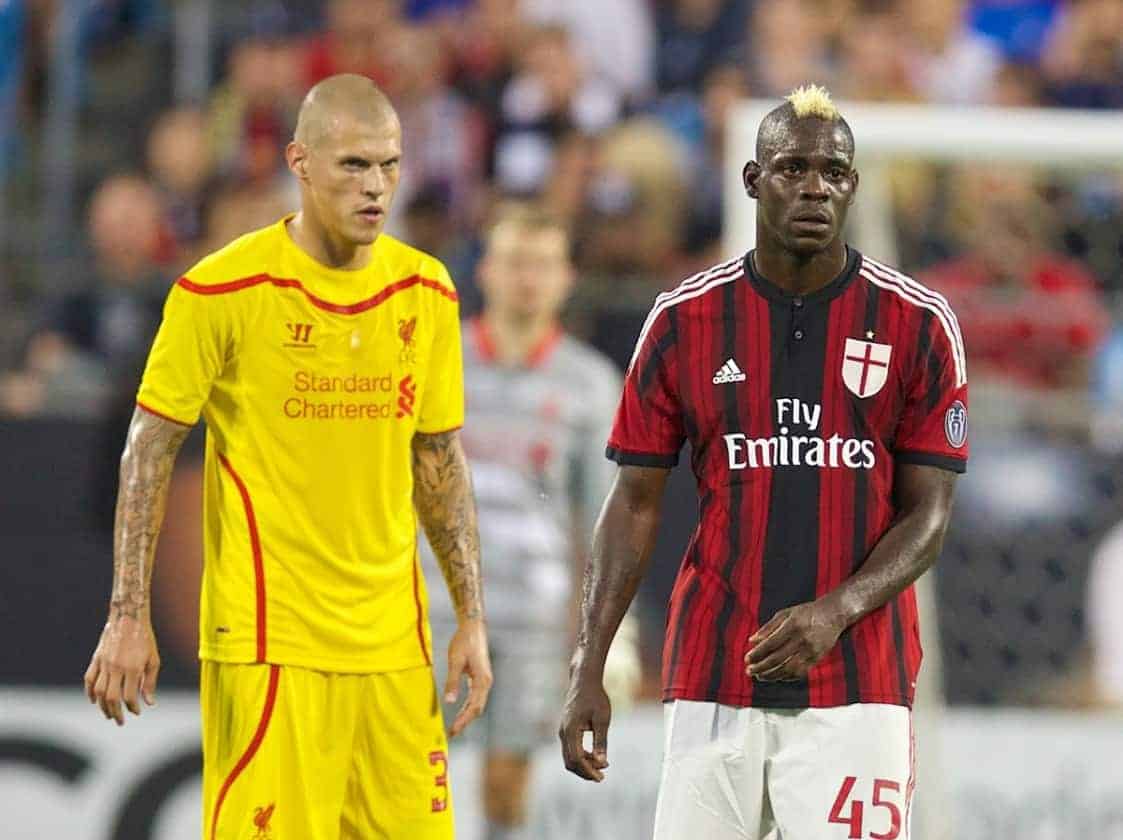 "Liverpool have got rid of one problem player in Suarez and are about to sign another in Balotelli"

— Someone, anyone, everywhere
Let's put this one to bed straight away. When it comes to baggage Suarez and Balotelli are leagues apart.
Suarez is the oversized suitcase your mum takes on holiday, has a HEAVY tag slapped on it, and costs your Dad an extra 40 quid at the airport. It's heaving with all sorts of useful items but it'll take the shine off what was otherwise a very enjoyable holiday; maybe even the best holiday you've ever had.
On the other hand, Balotelli is a mere lady's clutch bag, taken on a night out, laid down on the dance floor and the pivot (hipster football reference alert) of some slightly drunken dancing and rowdy behaviour. A great night is had by all; it's not as good as a holiday but nobody ever said it would be. But it was pretty cheap.
Perspective
Here's some perspective…
Suarez got involved in a racism fiasco; Balotelli couldn't put a bib on.
Suarez bit a player three times and was banned for a thousand years (give or take a year); Balotelli set some fireworks off in his house. Not your house. Not my house. His house.
Suarez lied to Kenny Dalglish about shaking Evra's hand, making him look like a tit in from of millions of people when he defended him. This added further stimulus to a scandal that was on the wane; Balotelli, meanwhile, threw a dart at a Manchester City youth team player… Not your youth team player. Not my youth team pl… It's a joke. Lighten up!
Ok throwing a dart at a kid is pretty bad. But to be fair I threw a dart at my mate's brother's head when we were young and I can confirm that a dart will stay lodged in the human skull for a few seconds but will eventually fall out. No biggy.

"Yeah but, but…he fired a fired air pistols in the open in Milan's Piazza della Repubblica in 2010."
Having spent many teenage years being legged by scallies round the back of Old Swan flats and being shot at with air guns for having the audacity to have beautiful long hair, I must admit to being desensitised to both stinging sensations and shock at the sight of air pistols. In this modern day I actually wouldn't mind opening the Liverpool Echo to see that all the dickheads have sacked off the real guns and returned to the slightly less lethal, murderous air rifle.
Essentially, what I'm saying here, is much of the controversy surrounding Balotelli is madcap shit that depending on your own upbringing moves up and down a sliding scale of what can be categorsied as juvenile behaviour. If you grew up in a monastery, fair enough I'm sure Balotelli looks like the anti-christ to you. To me, he just looks like a bit of a knob.
At this point, I'll just answer the 'Scouser abandoning all morals and making excuses for a player just because he's good' claims. Firstly, he's not even a Liverpool player yet and the Remy deal shows that these things can never be cast iron. Everything I say in this article stands whether he signs for us or not. Secondly, I'm not making excuses. I've just said he's a knob. I'm saying he's not the anti-christ. Do you think he's the antichrist…wearing a t-shirt on that says 'Why always me?…in an ill fitting bib?
Reputation
Players have come to Liverpool with bad reputations, which have proven to be entirely justified. The obvious example is again Suarez. He came from Ajax with a reputation for biting people and getting banned. He joined Liverpool, bit a person and got banned. Fair enough. Some bad reputations have been borne out at Liverpool.
However, our recent history shows that it's somewhat myopic to simply assume that we should believe the hearsay and often unsubstantiated gossip of others. Remember lazy Daniel Sturridge, the Chelsea reject with the bad attitude?

That's the same Daniel Sturridge who hasn't put a foot wrong in 18 months and has reached 50 goals quicker than any other player since 1709 or something. Mud unfortunately sticks, and even now people are saying that Balotelli's arrival will upset Sturridge. Again this immediately reverts back to the old assumption that Sturridge is some sort of prima donna who can't accept competition. These people don't know this; they can't know this. Never mind the fact it flies in the face of the fact that he f*cking played alongside Suarez for 18m months without a single complaint.
Remember troublesome Nicolas Anelka? That's the same Anelka who spent half a season on loan with us, got his head down, put in some very good performances and would have signed for us had it not been for Houllier being dazzled by El Hadj Diouf's abilty to get a corner.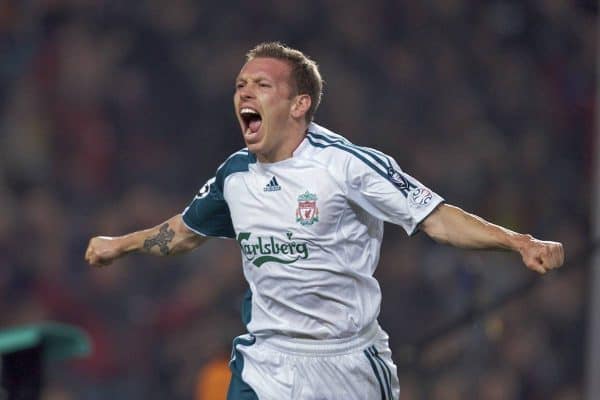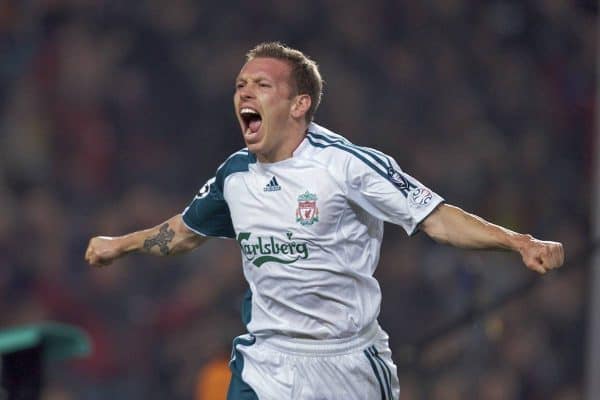 Remember nasty Craig Bellamy? That'll be the player who was such a handful that we signed him twice, worked his nuts off for us and put in one of the best performances I've seen in the semi-final of the League Cup against Manchester City. Ahh, I hear you say, but he hit Riise with a golf club. That'll be the same incident that unsettled the team so much that a couple of days later we beat Barcelona in their own back yard. Yep, travesty that.
There is of course the argument that he fell out with two of his previous managers. Mourinho and Mancini both had a pop at his character. I'm sure this isn't without some substance. I'm not denying there's been training ground busts up and such like. However, I'm also not going to deny that Mourinho is a megalomaniac who has a tendency to see his arse when challenged and runs away. Furthermore, I'm not going to deny that Mancini essentially fell out with everyone at Manchester City and that isn't him currently dressed up in a Manuel Pelligirini dead skin suit in the technical area at the Etihad.
Mario Balotelli may very well upset the dynamic of the dressing room or the balance of the team. He may well get sent off and not put a shift in. But nobody knows this for certain yet. Wait. See what happens.
And in the meantime if you can't enjoy the prospect of signing a player who broke a curfew and ended up in a curry house having a pretend sword fight with rolling pins then you've simply stopped enjoying life.
I'm looking forward to Balotelli coming to Liverpool because he is a quality player. Just read Jack Lusby's piece for evidence of that. But I'm even more excited about it because of the baggage. I don't watch soap operas; footy is how I get my entertainment. Bring on the baggage I reckon. It'll be big bags of fun.