Brendan Rodgers addressed a press conference at Melwood on Friday afternoon ahead of Liverpool's tough trip to Premier League champions, Manchester City on Monday night. 
https://www.youtube.com/watch?v=5tawCmX1AX4
"I can categorically tell you that I can't speak about it until the player's signed. If we sign anyone I'll speak at length about them but until then i can't say anything.
"I think every club will have a code of conduct for the professionals that work. We've an extensive code of conduct for players and staff here so there's no specific one for any individual – it covers across the professional group of people here both staff and players.
"We've got a fantastic environment here and a great culture and I think that over last 2 years it was something that it was very important to create and build and there'll be nothing that will ever shake that or provoke it any way.
"The environment here is fantastic, we've got a real learning environment here for the players and as you've seen over the last couple of years we've had lots of players improve and develop."
On team news

"Markovic will come into the squad, he's been excellent in training and worked very hard to come back. Adam Lallana is on the latter stages of his rehabilitation so he'll join the group but won't be in the squad for Monday.
"He's been with our conditioning coaches, so he'll train with the team on Sunday so he's looking in great condition and we've just got to get him up to match speed.
"Jose Enrique, we'll see how Jose goes and Daniel Agger is still out but apart from that the squad is healthy and looking very good. Jon Flanagan still needs a bit more time.
"Moreno comes in with a good mentality, still young. I expect him to show he's a real attacking player that fits Liverpool perfectly."
On Man City
"It's an important fixture for us, we had a couple of great games against Manchester City last season and of course they are the champions but I don't think it will define everything, its over the course of the 38 games.
"We done reasonably well in the big last season but its over the course of the 38. We've gone there in the last two seasons and performed very well and that will be the same idea going into this game to perform – it's early season and started with a great win but to perform and get the win is what the aim will be.
"Well I think it's been a  great start to the league campaign, I think that all the teams as I said there were some excellent games last weekend and certainly for us, we were absolutely delighted to start with a win.
"I was very very pleased and very happy we won the game, of course we want to perform better and that fluidity will get better as the season goes on and you have to understand that players are coming back late
"We know it's going to be a tough game, they've been really close games with Man City and we'll go to there to play how we have before with no fear and go and look to attack the game."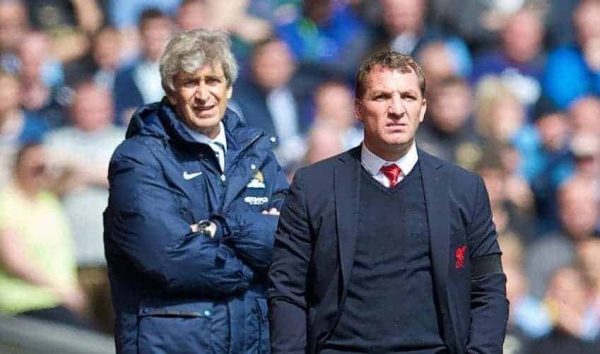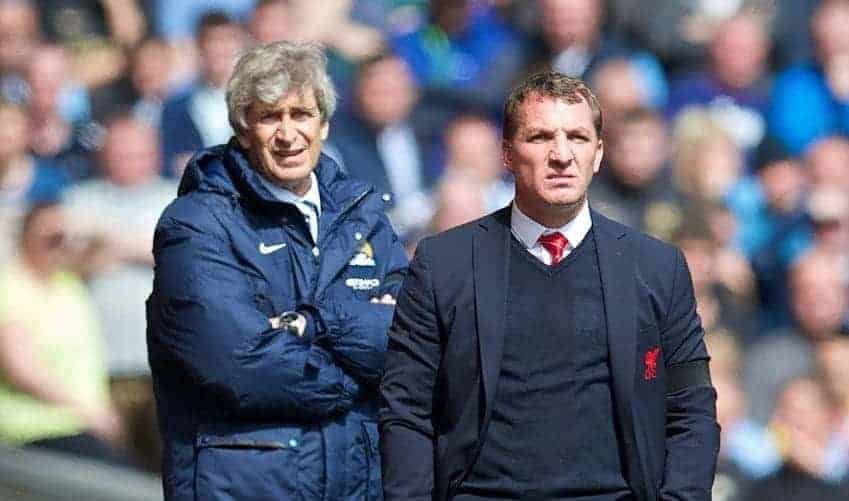 On transfer activity
"We will just look at what we need right up until the end of August, we don't have too much to do to be honest.
"We did the bulk of our work in the pre-season but we've always said we were looking for another striker so if we can do a deal and with the market the way it is its very very difficult but if we can do a deal for any more players, that's certainly something we'll do.
"We have a number of players that we'll probably look and see whether opportunities will lie. I think every player here now is clear in terms of where I would see them in the squad, so every player stands exactly where they stand here at Liverpool and we'll see between now and the end of August if the opportunity comes for players to move on if they want to do that.
"I think every player we assess and look at, character is very important, so no player would come into here if I felt that it couldn't work.
"I look at people and think if I can help the person it's something I will look at. If you've assed my coaching career from when I was a youth coach it's all I've ever done.
"I look to try and develop the player and the person and that's something that's always been very, very important to me and if I feel someone cares enough I will give them everything."