Natalie Cork charts the development of Jordan Henderson and tips him as the successor to Steven Gerrard as LFC captain.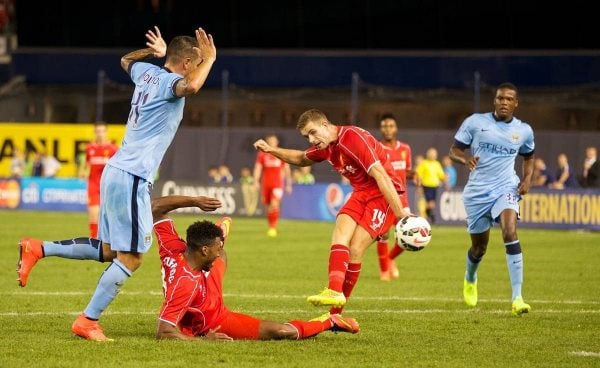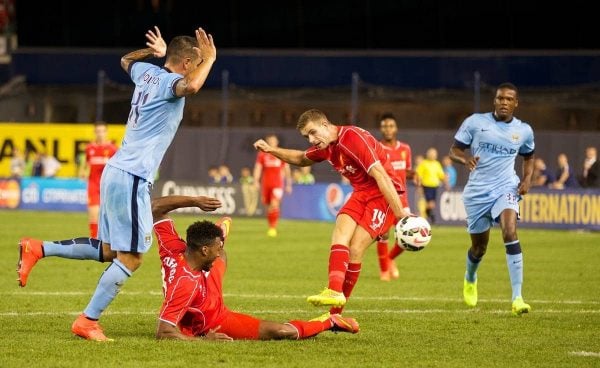 9th June 2011 – Liverpool confirmed the signing of 20-year-old Sunderland player Jordan Henderson. Bemused by the reported £20 million signing fee, even the most loyal of fans questioned Kenny Dalglish's decision to spend so much on the player.
Henderson's first three years at the club have in no way been easy. Under constant watch and scrutiny due to the size of the fee, many were quick to criticise Dalglish's young recruit. Unfortunately this criticism was not only coming from journalists and pundits, it was also coming from the fans.
It didn't help either that he was the most used player in his first season, and used on the right of midfield, clearly not his natural role. That Dalglish's use of Henderson alienated senior pros such as Dirk Kuyt and Maxi Rodriguez only added to the pressure.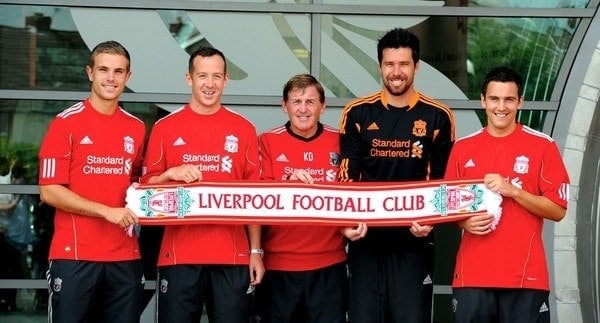 After being told he could leave the club and being offered to Fulham shortly after Brendan Rodgers' appointment two years ago, Henderson made his intentions clear – and they did not include leaving. The now powerhouse midfielder was determined to prove his worth and willingness to fight for his place in the starting 11 and most importantly the club, an action that impressed not only The Reds' boss but endeared him to the fans.
Rejuvenated
Now, Liverpool's number 14 has established himself as an important player for both club and country. He was crucial in Liverpool's success last season, finding the net five times and assisting four of Liverpool's goals. But it wasn't the offensive side of Henderson's game that helped The Reds most; his energy, dynamism and willingness to press the opposition proved pivotal in Liverpool's 26 wins in the league.
Rodgers has now challenged Henderson for the new season.
With the recent departure of Luis Suarez, Rodgers has set a target of at least 10 goals from his ever-present midfielder. And Rodgers believes that he has the capability to double his goal tally for the coming campaign:
"He's a player that is so fit and so strong. He is such a team player and does so much unselfish work for the team. His strength is that he can really penetrate the defensive line and he is an athlete – he can run all day."
The England international fits perfectly into Rodgers' philosophy – pressing the opposition and the stamina to turn defence into attack in the blink of an eye. And it was his engine that Liverpool missed in the final games of last season.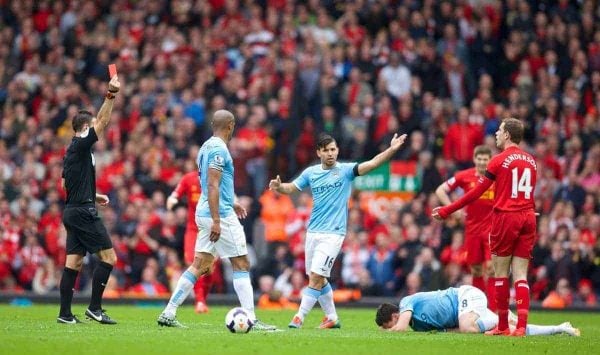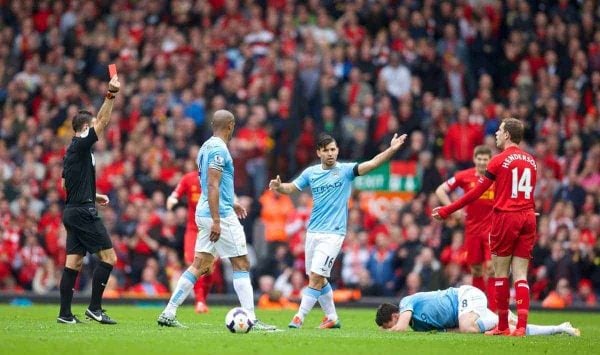 After a rush of blood to the head, Henderson's run of starting every Premier League game in 2013/14 came to an end. A sending off against Manchester City gave the midfielder a three game ban, missing crucial encounters with Norwich, Chelsea and Crystal Palace. It could easily be argued that it was then that the title slipped through our grasp.
Rodgers on when #LFC lost the title… (via Reddit). pic.twitter.com/AFVWiZmYGI

— Andrew Beasley (@BassTunedToRed) August 8, 2014
Future Captain
Henderson's tough start to his Liverpool career has effectively helped him become the player he is today. Along with guidance from Rodgers, he can emulate Captain Steven Gerrard. Liverpool legends Mark Lawrenson and Jamie Carragher have also expressed their belief in Henderson as a Liverpool FC captain in the waiting.
Henderson signed with Liverpool as a boy; when he first arrived, he did not look the most daunting opponent to face on the football pitch. On a mere telling off from the referee, it looked somewhat possible that his eyes would fill up.
But in a short 3 years under the leadership of Dalglish and Rodgers, Henderson is now a man, a tough man at that. A man who is now also loved by The Kop, for his sheer determination on the football pitch and the passion he shows towards the crowd and the football club.
He may not be the most attractive footballer (style of play, not looks obviously) and offer the same flair as teammates such as Coutinho, but he is certainly an effective one. Under the guidance of Rodgers he can be a top, top, top player – just like Gerrard never was ;-)
First things first though, he really does need to learn to run properly…